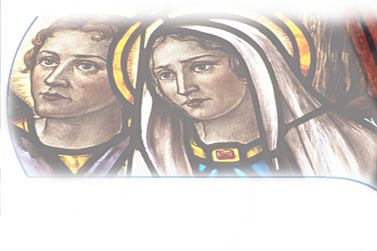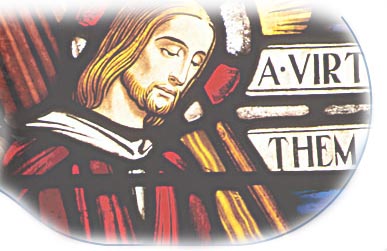 St. Dorothy Catholic Community Orlando/Winter Park, Florida

Any special needs?  Jesus told us to pray for them, and the Heavenly Father will give us the Holy Spirit, and will answer our prayers, not always in the way we want, but in the way that is best for us.  So you are invited to submit your prayer requests for this page to jprofirio3@gmail.com. Requests will remain on this page for one month or until you let us know that your prayer has been answered.

Let us Pray

For Bishop Tom who is suffering from a liver condition

For the repose of the sould of Elaine L aunt Gert who passed at the age of 101. Remember, too, her children, and all who mourn her passing.

For Tom Dougherty for whom prayers were requested

Fpr Larry Caul who is undergoing cataract procedure

For the family of Adrienne Keith who has gone home to be with the Creator

For the family, extended family and friends of William (Bud) Beaton who has gone home to be with the Creator

For Billie Robertson who is recouperating at home after suffering a serious fall and was bleeding internally and with broken ribs and for Leslie, his wife.

For Joel Passmore who is home recouping from heart issues and his sister who is also having cardiac issues.

Rob's son in Brisbaine, Austraila

For Angelo who is hospitalized that the doctors will find and deal with the cure of his illness

Richard Andrews and his family who passed 2/4/18. He was from St. Anthony Parish in Jacksonville.

Those who passed in the Amtrack accident on 2/4/18.

The Victims and families of the Pulse Nightclub massacre. That peace and consolation be with them.

Prayers for Ray's sister Darlene Arnsdorft, Roy Hernand (leukemia), Terry Healey and Bill.

For the country of Venezuela and the victims of the communist regime

For Matt LaVictoire who will be going chemotherapy

Jay Webster who will be having double knee surgery

For the people of Puerto Rico and other islands affected by Hurricane Maria

For Debranne and Johnny as the start a new chapter in Silver Springs, MD

For those who died and for those rebuilding from the earthquake in Mexico City

For Fr. Ed Cejka as he undergoes Chemo for a tumor

For John V that the Lord will give him the needed strength to get through some emotional/family issues

For Leslie and Billy as they deal with personal/emotional issues

For Carol Cole, Mike Tate, Marion Buckingham, Fr. Anthony Borka, Robert & Ann Hildreth, Patty Sprague & Fr. Jim Profirio-Bond, Joel Passmore that the Lord will grant them a speedy and fruitful recovery from their respective illnesses

Repose of the soul of Walter Keymont father of Fr. Walter Keymont, a classmate of Fr. Jim's from St. John's Seminary

For Michael Blaum as he struggles with some business issues

For Alex, Sean L and Sean S and Matt who are dealing with personal issues at this time

For Jane as she mourns the loss of her husband Jim and for Jim's family

For the repose of the soul of Rev. Kevin Duggan who died on July 7. He was a classmate of Fr. Jim's

For the family of Richard Bannister and his partner Michael O'Shea as they mourn Richard's passing

For the family of Brian Leathers and for Michael as they mourn Brian's sudden death

For Kathleen and Diana who are facing health challenges

For an increase of vocations to the NCCNA. That many will listen to the Lord's call to "Come follow me."

For our national, state and local leaders, that they never lose sight that they are to serve the people with justice and dignity

For those serving in all the branches of the service who give of themselves daily in order to protect our freedoms

For the Bishop of Rome, Francis

For Robert Goudon, a Shell Vacations Club member who is ill

For Danelle Hunter and Asia Black who is struggling with some issues affecting her health and well being