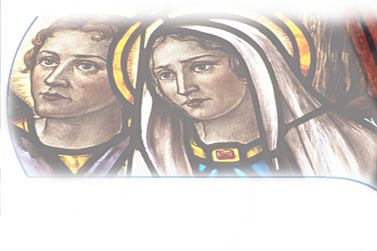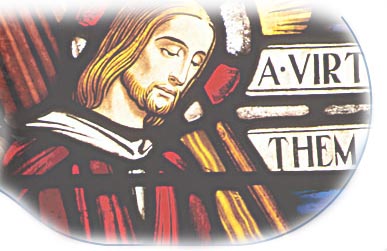 St. Dorothy Catholic Community Orlando/Winter Park, Florida

Any special needs?  Jesus told us to pray for them, and the Heavenly Father will give us the Holy Spirit, and will answer our prayers, not always in the way we want, but in the way that is best for us.  So you are invited to submit your prayer requests for this page to jprofirio3@gmail.com. Requests will remain on this page for one month or until you let us know that your prayer has been answered.

Let us Pray

The Victims and families of the Pulse Nightclub massacre. That peace and consolation be with them at this horrific time.

For the country of Venezuela and the victims of the communist regime

For Fr. Ed Cejka as he undergoes Chemo for a tumor

For John V that the Lord will give him the needed strength to get through some emotional/family issues

For Leslie and Billy as they deal with personal/emotional issues

For Scottie and his brother Tim as they moves to Buffalo on a new chapter in their lives

For Carol Cole, Mike Tate, Marion Buckingham, Fr. Anthony Borka, Joel Passmore, Robert & Ann Hildreth, Patty Sprague & Fr. Jim Profirio-Bond that the Lord will grant them a speedy and fruitful recovery from their respective illnesses

For Rev. Edward Cejka, recently diagnosed with caner

For Jane as she mourns the loss of her husband Jim and for Jim's family

For Scottie Durham and his family as they mourn the death of Robert Weidright Sr.

For Bishop Jim Sherlock and his family as they mourn the death of his grandafther

For the repose of the sould of Rev. Kevin Duggan who dies on July 7. He was a classmate of Fr. Jim's

For the family of Richard Bannister and his partner Michael O'Shea as they mourn Richard's passing

Sister of Joel Passmore, Loretta

For the family of Brian Leathers and for Michael as they mourn Brian's sudden death

For young Keanna who needs a kidney transplant

Robert K asks for prayers for the grace of healing and reconciliation in my marriage

Bill D requests prayers for his sister Dorothy age 86 who is in a nursing home

Prayers asked for a life partner by Phil C

Prayers for health of Ignatius

For Kathleen and Diana who are facing health challenges

For an increase of vocations to the NCCNA. That many will listen to the Lord's call to "Come follow me."

For our national, state and local leaders, that they never lose sight that they are to serve the people with justice and dignity

For those serving in all the branches of the service who give of themselves daily in order to protect our freedoms

For the Bishop of Rome, Francis

For Robert Goudon, a Shell Vacations Club member who is ill

For Danelle Hunter and Asia Black who is struggling with some issues affecting her health and well being

Praying for a miracle & gratitude. Brian's Father, Neil, has to go to see a specialist.  He has an unknown growth in his brain.

Please pray for Sister Joyce. She is recovering from a bowel resection due to carcinoid cancer.

Felicia is suffering from stomach cancer and is quite bad. She is a widow and was involved in the prayer group but now confined to the bed

A Lady suffering from spine cancer

Antonio's blood and chest report will be coming after 6 weeks. Now 3 weeks are over. Antonio is saying please pray that there is no ailment within him and that all his reports be clear

Please pray for Denise's family. They are under a lot of trials. More than 10 lakhs loan and her dad doesn't have a job. And whatever salary she and her husband are getting is going into some payment or the other and to take care of her mum.

The bank is threatening and pressuring my dad about the money thing. Please pray

Sudesh is fasting and praying for India President Election. Please pray for him

A man was trying to steal money from the St. Thomas Church's donation box. He was caught on CCTV and arrested by the police. The man is a Catholic, without a job and admitted to the police that he was trying to open the box because he was in need of money. The Parish Priest Fr. Constantio Noronha without consulting the Parish Council or ever going to the police station, ordered a parishioner to file an FIR. Conrad Noronha asked the Parish Priest to go visit that man in the lock up and find out what his situation really is and then if he was genuinely in need of money to compound the offence (legally settle the matter). But the Priest refused to do either. Conrad Noronha tried contacting other influential people in the Church, but they either sympathised with me and said they could do no more or they were unreachable. The man was taken before a Magistrate, he could not afford a lawyer and because he didn't have money  or a fixed place to stay, he could not make bail. Conrad Noronha is trying to get him a lawyer, but the Church is refusing to give him a copy of the FIR to do the same. Now unless the Parish Priest agrees to compound the offence, the man will languish in prison till his trial is completed, which may take many months or years. Please pray that God may open the Priest's mind to His Word and also that Conrad Noronha get Legal Counsel for the accused

Lucy doesn't know if she should admit her hisband in an alcohol rehab like kripa foundation vasai for 3 months. Her husband is not willing and she will have to do it forcibly and then she feels what is the use if he is not willing to go there on his own

Jimmy is in a mental hospital since one month

Elayne has been diagnosed with high blood pressure. She did a blood test and ECG. She was rushed on Friday post work to the hospital as her pressure sky rocketed and pulse dropped. She will look for a job change to get rid of the stress

A Man Brother is suffering with dengue fever. Whatever  money he got also got over, facing financial problem and is suffering too much. His wife is crying. Please do pray 

Jack is waiting to get his new job

Michelle Bayross had to be admitted to the hospital and was quite serious for pneumonia and swine flu. She was discharged yesterday but is still very weak and on insulin