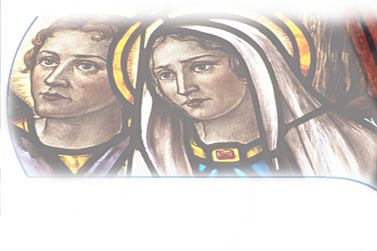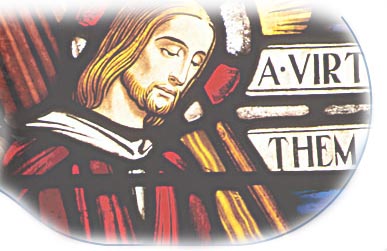 St. Dorothy Catholic Community Orlando/Winter Park, Florida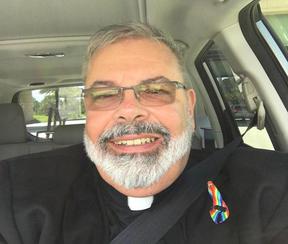 Fr. Jim's Corner will consist of pictures, homilies and thoughts from Fr. James F. Profirio-Bond, OFJ, B.S.Ed, M.Ed, C.A.G.S., Associate Pastor in Team Ministry at St. Dorothy's. He was ordained to the transitional deaconate on January 23, 2010, by Most. Rev. Lionel J. White, OSB in Ft. Lauderdale, FL and ordained to the Priesthood on January 15, 2011 in Winter Park.  Fr. Jim has been involed in Church life since the age of 7 as an altar boy; in 1969 he started his ministry as Director of Music & Liturgy for several parishes in New England,. He has conducted many choirs, bands and orchestras in the liturgical setting. He has also been Principal of several Catholic and public Schools across the country and was the founding Principal of Ave Maria Catholic School in Parker, Colorado. He was professed as a Third Order Franciscan in 1969 at St. Anthony's Shrine in Boston, MA. He began his journey to Priesthood in 1972 studying at St. John Seminary.

Readings

Jeremiah 20:7-9

Psalms 63:2, 3-4, 5-6, 8-9

Romans 12:1-2

Matthew 16:21-27

22nd Sunday in Ordinary Time  -  September 3, 2017

Today my homily will concentrate on the our second reading today from Paul's letter to the Christians living in Rome.

St Paul lived in the first century AD, when the dominant religions were all pagan. Pagan religions were based on a belief in the power of external rituals. These sometimes consisted of sacrifices in which animals were slaughtered, grain was burned, or wine was poured out. They also sometimes consisted of ritual dances, prayers, songs, or similar actions. In every case, however, the power of the worship, its supposed ability to convince the false god to send blessings on the worshipper, depended on the exact performance of the ritual.

It was like a gymnastics routine in the Olympics: if the ritual wasn't performed with perfect precision, the worshipper would get a bad score, and the gods would either ignore the prayer or get angry. This pagan focus on external rituals had also seeped into Jewish practices at the time.

Throughout his writings, therefore, St Paul is constantly warning the early Christians against falling into ritualism. He is training the early Church to have a close personal relationship with God, not a cold, distant relationship clogged with empty formalities. This is why he writes to the Romans, as we just heard, "offer your bodies as a living sacrifice, holy and pleasing to God, your spiritual worship." In other words, the Christian's relationship with God isn't reduced to a few rituals and prayers - everything we do is meant to be worship.

Our actions, our words, our decisions, they way we live our daily lives - all these things are ways for us to show that we love Christ and want to follow him.. This is a radical new concept of religion - a religion built on a personal friendship with the one true God who became man in Jesus Christ. And it required as St Paul wrote, that the Christians "be transformed by the renewal of their mind."

Every aspect of our lives, everything we do, can glorify God and help build up the Kingdom. The great Catholic apologist and writer G.K. Chesterton once said that when he became a believer, it even changed the way he brushed his teeth. This is one of the reasons why Christianity is such a dynamic religion - it isn't limited to the sacristy and the altar; it overflows into everything we do and fills us with desires to do more and more.

One of Pope John Paul II's favorite phrases was a line written by St Ireneaus in the third century: "The glory of God is man fully alive." The Christian God is a Parent who rejoices in seeing his children grow and flourish.

Years ago a book came out that told the story of a young man who had been drafted into the Russian communist army. He was a Russian who loved his country, but he was also a Christian. Of course, Russian communism had no room for Christianity - it was an atheist social system. And so, during his training, the officers paid special attention to this Christian soldier.

They were constantly looking for opportunities to humiliate him in front of the other soldiers, to make life hard for him, so that he would give up his Christian faith. But no matter how closely they watched him, they couldn't find anything to punish him for. In every point of military discipline he was the top soldier: he was always on time; his uniform was always impeccable; his performance was exceptional; his knowledge always complete. He was a Christian, and so everything he did, from kitchen duty to the parade ground, he did with love and excellence, making his whole life into a spiritual worship that was pleasing to God.

Our relationship with God is not based on external rituals; it's based on an internal identity: by baptism we have become members of God's own family. There are two areas of our lives where this truth is especially hard to live out, where we are often tempted to slide back into the practical paganism of saying we believe one thing while doing another.

The first is in our professional life.

John D. Rockefeller, the oil billionaire from the early 20th century, used to play the organ in church on Sunday, and then on Monday ruthlessly terrorize small businessmen. That's being hypocritical. If Christ really is our Lord, then we should behave worthy of him on Sunday morning and on Monday morning.

Here is another example: these days we often hear Catholic political leaders saying that they are personally opposed to abortion but politically pro-choice. That too is hypocritical. Moral right and wrong don't change just because of politics. Those same politicians never say that they are personally opposed to stealing, but politically they think people should be free to choose whether or not to steal. Stick up for what you truly believe even though it may go against the grain.

Often our faith helps us understand moral right and wrong better than people who don't have the benefit of Christ's revelation. Keeping that knowledge to ourselves is like withholding medicine from a dying patient.

The second area where we are tempted to slack off is in our family relationships. A man may be organized, polite, punctual, and self-sacrificing at work, but lazy, temperamental, and self-indulgent at home. A woman may be charming, patient, forgiving, and delightful at a social event, and moody, grudging, and resentful with her family.

That's not the Christian way.

The Christian way is to make a decent effort to reflect Christ all the time, to make our whole lives into a "living sacrifice" to God. All Jesus needs is that decent effort - if we give him that, his grace will take care of all the rest. After all, are we not to be His ambassadors?

23rd Sunday in Ordinary Time

No prepared homily due to preparations for Hurricane Irma (see Mass video for homily)

Readings

SIRACH 27:30—28:7

Psalm 103:1-2, 3-4, 9-10, 11-12

ROMANS 14:7-9

MATTHEW 18:21-35

24th Sunday in Ordinary Time  -  September 17, 2017

Life is complicated. As we go through life, we run into problems and dilemmas; questions come to the surface; doubts and difficulties confuse us. Unfortunately, we don't always go to the right place for answers. We have a tendency to try and fix everything ourselves, to measure out these difficulties according to limited, human yardsticks. Sometimes we use our own, and sometimes we use one from a popular writer, speaker, or website. But Jesus came to earth precisely because he knew that human yardsticks are not good enough for our dilemmas.

We need to learn to measure all things according to Christ's standards. We need to bring our questions to him, just as St. Peter did in today's Gospel passage. This passage immediately follows Jesus' instructions to his Twelve about being good shepherds. We can imagine the disciples discussing those instructions, maybe even arguing about how many times a good shepherd should go after the same sheep, if it keeps wandering away. 

Rabbinic teaching in those days placed the limit of forgiveness at three times; a fourth offense was not to be forgiven. Maybe St. Peter was proposing to increase the limit to seven times, in light of Christ's teachings, and some of the others were sticking the traditional view.

To resolve the argument, he goes to the Lord. That was the right thing to do. The buck stops with Jesus; he is the final word God has spoken to us. In him we find the answers we need for every dilemma. Like St. Peter, we should bring our questions to the Lord in prayer; we should cast the light of the Church's teachings on our moral and intellectual quandaries; and then, also like Peter, we should accept Christ's solution.

One of the great women mystics of the Middle Ages was St. Hildegard. She was a noblewoman who consecrated her life to God at a very early age, and eventually became abbess of a Benedictine monastery in Germany. Besides her attractive virtue and her wisdom in ruling her growing monastery, St. Hildegard was also given the mystical privilege of visions and private revelations.

And that's when her life got complicated.

At the time (back in the twelfth century), the Catholic Church in Europe was still a relatively new religious institution. The work of evangelizing the pagan tribes of northern Europe was still going on. As a result, superstition and various forms of dramatic spiritual warfare linked with left-over pagan practices were rampant.

When St. Hildegard started having her visions and revelations, she became afraid that they were tricks of the devil. She needed a dependable yardstick to bring peace to her soul. So she recorded her visions and submitted them to her spiritual director. Then she decided to submit them also to one of the other great saints of Europe at that time, St. Bernard of Clairvaux. Finally, they were submitted to the Pope, who authorized her to publish her writings widely and speak publicly about all that God was showing her.

This determined and humble submission to Christ's authority as delegated to the Church not only brought peace to her soul, but it also allowed her personal gifts to bear fruit for the whole Church. You can still read her writings today, and even listen to some of the music that she composed.

Christ is the sure yardstick for all of our confusions and dilemmas.

And when we bring our questions to him through his chosen representatives, we too can achieve interior peace and assure the supernatural fruitfulness of our lives.

Life is complicated as i stated at the start of my homily, tangled with dilemmas, questions, and problems. Jesus is the only sure way out of the tangle. But to follow Jesus, to really make Christ our yardstick, requires a fundamental decision. At some point, every one of us has to make this decision.

Unfortunately, too many of us wait too long before doing so.

St. Paul explains what this decision is in today's Second Reading. He tells the Romans: "None of us lives for oneself, and no one dies for oneself." In other words, in order to fill our lives with the light and strength of Jesus, we have to decide to live and die for Jesus, to belong to Jesus. We have to give our lives to him. We can't just be labeled "Catholic" on the outside be it Roman or Independent, Western or Eastern Rite; we have to invite Jesus to come into our hearts and allow him to be our teacher, our friend, and our Savior.

One reason we sometimes delay making this surrender of our lives to Christ is because of our sins. We feel unworthy, unlovable. But today's Gospel reminds us that God's mercy is unlimited, if only we are willing to confess our sins and accept his forgiveness. Another reason we delay making this commitment to Christ is because we are afraid of giving up our own plans and hopes.

But God's plans and hopes are infinitely more wonderful than anything we could come up with on our own, as today's Psalm reminds us: "As the heavens tower over the earth, so God's love towers over the faithful." As we continue with this Mass, let's open our confused, complicated, and yearning hearts to Jesus, maybe for the very first time, and invite him to be our way, our truth, and our life.

Nothing would please him more.

Readings

Isaiah 55:6-9

Psalm 145:2-3, 8-9, 17-18

Philippians 1:20c-24, 27a

Matthew 20:1-16a

25th Sunday in Ordinary Time





Sep 24, 2017
Christ himself is the generous landowner in this parable, and the lesson he wants us to learn is that his generosity goes beyond even our widest comprehension. This is why in the First Reading God tells us that "My thoughts are not your thoughts, nor are your ways my ways." To pay these hired workers a full day's wage for only a few hours of work is the epitome of generosity. There is no other reason for it; he does it simply because he is generous; he is deeply concerned about these men and capable of helping them.

Palestine's day laborers at that time had no steady work and no steady income. They were hired on a day-to-day basis. The workers still waiting to be given work late in the day were probably resigned to another hungry evening for themselves and their families. Only a man with a truly generous heart would take the trouble to put them to work with only an hour remaining till sundown. And only an extraordinarily generous man would pay them the full day's wage! That's Jesus.

Jesus Christ is extraordinarily generous; the history of salvation is the story of his boundless giving.

First he gives life, then after Original sin he gives hope for salvation, then with the Incarnation he gives redemption, and finally, to those who faithfully work in his vineyard, he gives everlasting heavenly bliss. And it doesn't stop there. Strictly speaking, we deserve none of those gifts.

And yet, just as the landowner gave the laborers real work to do in his vineyard, even if the reward far outweighed the work, Christ too allows us to make a real contribution to the eternal happiness of ourselves through prayer, self-sacrifice, and service. Jesus Christ is a volcano of generous love.

There is no better example and proof of this extraordinary generosity than the Eucharist. When the celebrant pronounces the words of consecration during the Mass, Christ himself becomes truly present, body, blood, soul, and divinity, under appearances of bread and wine.

This is supreme generosity, for at least two reasons.

First, because it enables us to make a worthy offering to God. During every Liturgy, we all make an offering to God. We put our money in the offering basket. We bring our prayers, needs, and thanks. And usually these offerings are symbolized and united when someone from the congregation brings the bread and wine up to the celebrant.

And yet, what value could such paltry things have in God's eyes?

Doesn't the Creator deserve much more from us? True, but giving him what he truly deserves is beyond our abilities. God knows this, and he knows that our hearts truly desire to make him a worthy offering.

And so, by transforming that earthly bread into the Eucharist, all of a sudden our finite gifts become infinite, and we are offering the Creator, in conjunction with the celebrant, the gift of his own Son - the most perfect gift possible. This is the meaning of the moment in the Mass when the celebrant holds up the paten and the chalice at the end of the Eucharistic prayer and we all sing, "Through him, with him, in him..." That's when all of our tiny little offerings, transformed into Christ's own self-offering on the cross through the Eucharist, are given eternal value in the eyes of God.

Second, God not only enables us to give him a worthy gift, but through Communion God gives us a gift way beyond what we deserve. Because Christ is truly present in the Eucharist, Communion is a real share in God's own life. This is why Jesus said, "Whoever eats my flesh and drinks my blood has eternal life, and I will raise him on the last day". Saint Teresa of Calcutta understood well the value of this gift. For her, the Eucharist was the living sign of God's tireless love and care, the undeniable proof of his limitless generosity. As she put it: "When Jesus came into the world, he loved it so much that he gave his life for it. "He wanted to satisfy our hunger for God. And what did he do? He made himself the Bread of Life.

"He became small, fragile and defenseless for us. Bits of bread can be so small that even a baby can chew it, even a dying person can eat it."

That's truly extraordinary generosity.

God's generosity truly is beyond comprehension.

And yet, one of its most remarkable manifestations is often overlooked.

The landowner in the parable gave those workers real work to do in his vineyard, even if the reward far outweighed the actual amount of work.

Christ does the same thing with us.

He allows us to make a real contribution to the eternal happiness of ourselves and our neighbors through loving him, serving others, and building up the Church. This is one of the biggest differences between Christianity and many other religions.

In eastern religions, for example, where they believe in reincarnation, human actions on earth have no lasting effect. If someone acts rightly, they will dissolve out of existence and be absorbed into nothingness after death - escaping existence, and escaping suffering.

But those who act wrongly, according to reincarnationism, are simply recycled into some other form of existence, and the recycling continues until they finally get it right and are then dissolved into Nirvana. That false doctrine drains human activity from any real meaning. But in Christ, our actions really do have meaning.

We are members of his Mystical Body; we are Jesus' hands, feet, eyes, and mouth. When we serve those around us, we are serving Christ and storing up an eternal treasure in heaven. When we stay faithful to Christian principles even under pressure, humiliation, and persecution, we are glorifying God and adding to our heavenly reward. When we help others come closer to Christ through our words, prayers, and example, we are increasing the everlasting joys of heaven for them and for us.

This is the privilege Christ has generously given us by making us his fellow workers in God's Kingdom. This week, let's thank him for it, and let's promise that this week, we'll do our best to live up to it.

Readings

Ezekiel 18:25-28

Psalm 25:4-5, 8-9, 10, 14

Philippians 2:1-11

Matthew 21:28-32

26th Sunday in OT  -  October 1, 2017

Jesus speaks this parable towards the very end of his life. He is in Jerusalem the week before his crucifixion.

He spends his nights outside the city with his disciples and his days inside the Temple, debating with the Jewish scholars and leaders who are trying to discredit and humiliate him. He tells this parable for them, in order to break through their blindness. These leaders, the ones who are against Jesus and who will soon arrange his death, are Palestine's experts in religion. They are the ones who serve in the Temple, study the sacred Scriptures, preach to the crowds, and rule and govern God's Chosen people.

They claim to be God's close collaborators, the ones who are following God's commandments better than anyone else. And yet, these are the very ones who fail to recognize Jesus as the Messiah. Sinners and social outcasts on the other hand, like tax collectors and prostitutes, do recognize Jesus; they believe in him, and they repent from their sin.

Why are the chief priests and elders unable to see the truth? Why do they, like the second son in the parable, say that they are God's followers, but then refuse to obey the Messiah of God?

This is an important question for us.

We are among the small percentage of people who come to Sunday Mass - we are the ones who appear to be following the Lord. And so, we too are in danger of falling into this same blindness, of thinking that we are doing God's will in our lives, but actually not doing it.

The cause of their spiritual blindness can also become the cause of our spiritual blindness. What is this cause? Hypocrisy. Keeping up the appearances of a good Catholic, but compromising the substance.

Jesus condemned hypocrisy more energetically than any other sin. Maybe this was because it is one of the easiest sins to fall into. It's so easy to change our outward behavior in order to fit in with everyone around us. But it's a losing strategy, because sooner or later every actor has to take off his mask.

This was especially true for the Marquis de Condorset , a nobleman who lived in France at the time of the French Revolution.

The Revolution was tough on nobility. For years the aristocracy had exploited the common people, forcing many of them to suffer and starve while the nobles lived in luxury. With the revolution came payback. The guillotine was the method of choice for the people's revenge. During the Revolution, many noblemen tried to escape execution by disguising themselves to slip out of the country undetected.

This particular Marquis donned the ragged clothes of a peasant and attempted to make his way to the nearest border. His ploy worked until he stopped at an inn full of real peasants. The disguised nobleman walked into the inn, sat down at a table, and ordered an omelet made with a dozen eggs. That wasn't a smart thing to do in front of a group of people who never would have been able to afford such an extravagant meal.

They immediately saw through his disguise.

The nobleman's mistake ended up sending him to the guillotine.

Hypocrisy is like that: we put on different disguises in order to fit in with different crowds. But in the end that kind of selfish living for appearances leads to self-destruction - when we lose sight of who we really are, we also lose sight of everyone else, including God.

So, what is the antidote to this spiritual poison?

A basic human virtue that we love to find in other people, but that we find it hard to live ourselves: sincerity. Hypocrisy makes us blind to God's presence in our lives; sincerity opens the eyes of our souls to find him everywhere. We need to install sincerity especially in three key areas of our lives.

First, in our relationship with God. We must never try to impress God or put on a show. We must simply open our hearts to Abba (he knows them thoroughly already), like little children, so that God can touch our hearts with transforming grace.

Second, in our relationship with ourselves. We must never lie to ourselves about the reasons we do things, making false excuses or immaturely passing the buck. We must take responsibility for our actions, good and bad, confident that God can fix whatever we may break.

As Christ said, the truth will set us free.

Third, in our words. It is so easy to distort the truth when we talk. We like to flatter people, or make them admire us, and so we say things that aren't really true. We don't have an obligation to tell everything to everyone, but we always have an obligation to be truthful in what we choose to say.

In a few moments Jesus will feed us with the Bread of Life and the Cup of Salvation. The Eucharist can serve to strengthen our resolve to be sincere Christians, with hearts open to God's grace, not hypocrites.

The pure unleavened bread and wine that will soon be transformed into Christ's body and blood is also an image of sincerity. Its beauty is in its simplicity - no show, nothing fancy, just a humble host of eternal Truth.

That's exactly what every Christian is called to be.

Readings

Isaiah 5:1-7

Psalm 80:9, 12, 13-14, 15-16, 19-20

Philippians 4:6-9

Matthew 21:33-43

27th Sunday in Ordinary Time  -  October 8, 2017

My homily today will touch all three readings which we have heard today in the hopes of shedding a little light on their relation to you and me.

In today's First Reading Isaiah describes the misuse and abuse of the people of Israel by their leaders as being like vines ripe for cultivation and left unattended. Vineyards evoke images of careful cultivation by skilled vintners with the expectation of fine vintages of wine.

The Lord had prepared Israel like a fine vineyard, and Israel's leaders like vintners with everything at their disposal to be fruitful and successful.

What the Lord received instead were wild grapes. Grapes with no cultivation, left to grow or die by chance, depending on weather and other conditions, were not very good grapes. If anything good grew at all, it was not thanks to the vintners, and what grew in such an unfavorable situation was not of much worth.

The leaders of Israel were expected to cultivate justice and peace in their subjects, and they didn't.

In today's Second Reading St. Paul teaches that the peace of God and the shelter of our hearts and minds in Christ depend on our attitude and the things we value as important. Envy and greed can lead to inaction, but anxiety can have the same effect.

St. Paul counsels us in moments of anxiety to ask the Creator for what we need, but in a spirit of gratitude for what the Lord has already done. That's the best remedy to a warped sense of entitlement when things don't go as we'd like.

Abba God promised us that the Heavenly Parent knows what we need before we even ask, so there is no need to worry. If we occupy ourselves with truth, honor, justice, purity, loveliness, graciousness, and excellence, we'll not only experience the peace of the Creator but help to spread it.

In today's Gospel Our Lord invites us to imagine a group of men given the opportunity of a lifetime, both professionally and personally: not only a good place to live but a great way to make a living. Imagine a business at an excellent location, with an abundant clientele, a great lease, and the job of making a lot of people happy (the vineyard is for producing wine, throughout Scripture, symbolizes joy).

If that weren't enough, the men running the business also have a beautiful place to live and a great landlord. Any outside observer would say that professionally and personally the owner has been very kind to his tenants, even going beyond what a tenant would expect or deserve. All the owner asks in return is a share of the joy that he hoped the tenants would produce.

This is where the mystery of sin enters: mystery in the sense of sin, ultimately, following no logic but its own, a twisted logic that bends everything around it and denies greater truths eventually at its own expense.

The tenants start beating up the people coming to collect the owner's fair share and leaving him empty handed. There's no remorse: gradually they start killing them too. The owner shows a kindness that the tenants, to any outside observer, do not deserve. He keeps giving them opportunities until one day he gives them the greatest and most definitive opportunity: he sends the heir himself, a reminder that he is the owner and they are the tenants, and an extension of his very self.

In their twisted logic, they convince themselves that by eliminating the heir any trace of ownership will die with the owner, and he'll also stop bothering them (the son was the last one he could send, as the parable narrates).

The chief priests, scribes, and elders pronounce judgment on this "theoretical" case, and their own words condemn what they are doing.

Our Lord is the cornerstone. You can't even speak of having a structure, having a building, without a cornerstone–it joins two walls together.

Many "tenants" who've received so much kindness, personally and professionally, from the Creator want to monopolize the joy they could give to Abba God and others, and as a result, impoverish any joy they could give. They deny something fundamental, something structural: that the owner and his heir are what make their life possible, whether they acknowledge it or not, and eventually, second chances (and third, and fourth, etc.) are exhausted, and mercy has to give way to justice.

The parable of the wicked tenants in today's Gospel is a way of teaching the Pharisees that they had fallen into a warped sense of entitlement over something that didn't belong to them: the People of God. So when the Son comes on behalf of the true "owner" of the People of God, they're going to reject him and kill him thinking that somehow everything will then return to normal. Jesus today through the parable is prophesying the outcome of their covetousness and envy: everything they thought was theirs will be taken away and given to those who'll be worthy stewards of God's gifts.

Anyone who rents knows the basics of being on good terms with your landlord: pay the rent in full and on time, don't be a nuisance to your neighbors, and keep your place clean. The alternative is late fees, eviction (forcible or otherwise), and lawsuits. The landlord in today's Gospel is incredibly patient with his tenants. That shows something deeper is going on. He cares about his tenants, above and beyond the call of duty, he gives them innumerable chances until he can give them no more.

St. Paul reminded us today about how we can pay Jesus his due: truth, honor, justice, purity, loveliness, graciousness, and excellence. Those things don't just bring peace and joy into our lives, but also in those, we know and love.

Let's contemplate today the kindness of God in our lives and ask the Creator to help us to see how we can work with him to bring joy to others, and to ourselves.

Readings

Isaiah 25:6-10a

Psalm 23:1-3a, 3b-4, 5, 6

Philippians 4:12-14, 19-20

Matthew 22:1-14

28th Sunday in Ordinary Time  -  October 15, 2017

By refusing the king's invitation, the invited guests fell into the sin at the root of all our sins: ingratitude. The invited guests were so busy enjoying the peace and prosperity that the king's well-run kingdom provided, that they forget to honor the king himself - even going so far as to abuse the king's messengers. In so doing, they cut themselves off from him.

As a result, they also cut themselves off from the peace and prosperity that he was so generously providing.

But there is also a second level to their ingratitude.

In ancient times, you didn't send out just one wedding invitation, you sent out two. The first was a general announcement of the good news, but it didn't specify the date of the celebration. Then later, when all the preparations were made, the second invitation would go out, giving the specific day and place for the banquet.

The guests who refused to come to the wedding were actually rejecting this second invitation. That means that they had already accepted the first invitation. Therefore, they are not only insulting the king by refusing to come, but they are also going back on their own word.

The parable applies in a special way to the Jewish leaders at the time of Christ, who had accepted God's Old Testament promises, but were now rejecting their fulfillment by rejecting Christ. It also applies to Catholics and Christians who are baptized and grow up in the faith, but then later on in life, when Jesus asks them to put their faith into action, they refuse to take the risk.

In both cases, what stands out is the mystery of human freedom. God respects our freedom; instead of forcing us to do his will, he invites us. God showers his gifts upon us, and yet when the time comes to show our gratitude, we so often prefer to honor the gifts more than the giver.

The English painter William Hunt captured this in a famous painting called The Light of the World. He painted it in 1852, as an expression of his personal conversion to Christ.

It shows the large wooden door of a country cottage, which is located on the edge of a forest, far away from other houses or towns. Around the door weeds have grown up, and the landscape looks abandoned, uncultivated, and hostile. It is nighttime.

In the darkness, the full moon forms a halo around the head of Christ, who is standing in front of the door. He holds a lantern in his left hand, and with his right hand he is knocking on the door. Hunt was part of the "pre-Raphaelite" school of painters, who were interested in complex symbolism. In this painting, the cottage symbolizes the soul, the door is human freedom, and Christ is the light that brings hope and meaning to the darkness within.

It's a haunting painting in many of its details.

First of all, it's counterintuitive to have a stranger wandering the woods at night carrying a light.  Usually, the light would come from inside the place of residence, and the strange wanderer would be seeking relief from the darkness outside. But another detail is even more eloquent: no doorknob or handle can be seen on the outside of the door.

This implies that the door can only be opened from within.

Christ is knocking on the outside, patiently waiting to bring his light into the house, but only those on the inside can let him in. And that's how it is in all of our lives. God surrounds us with his good gifts and his love, but he will never force his way into our hearts: he simply knocks, invites, and waits patiently for us to open the door.

Ingratitude is the substance of every sin, and sin separates us from God, and from the meaningful life that comes from living close to God - it keeps us from accepting God's invitations. And so, a healthy sense of gratitude is one of the best ways to combat sin and stay close to the Lord.

Today's parable shows us exactly how to grow this rare and powerful virtue of gratitude: by letting him change our plans.

If the invited guests in the parable had truly respected their king, they would have adjusted their plans for his sake, putting aside their personal preferences for a little while to show their gratitude to him.

God asks us to change our plans in many ways. I would like to mention two. First, when he allows tragedy or suffering in our life. When a young married couple discovers that they can't have children, for example, God is asking them to change their plans. It is an invitation to follow God more closely, to join Jesus on the cross, so that they can later join him in the banquet of the resurrection.

Second, when it becomes risky to act like true Christians in a non-Christian world. To stand up for the rights of the poor and marginalized, for example, is not always the popular or easy thing to do. To follow a vocation to the priesthood or consecrated life, amid the laughter and ridicule of a society obsessed with pleasure, money, and popularity, requires almost heroic self-sacrifice.

This week, God will ask each of us to change our plans for the sake of his Kingdom - maybe in something big, maybe in something small. When it happens, let's be generous. Let's show the Creator that we are truly his, that we truly do believe, as today's Psalm reminds us, that he is our shepherd, and that he will lead us to the fullness of life.

Readings

Isaiah 45:1, 4-6

Psalm 96:1, 3, 4-5, 7-8, 9-10

1 Thessalonians 1:1-5b

Matthew 22:15-21

29th Sunday in Ordinary Time - October 22, 2017

The Pharisees who asked Jesus this question about taxes were interested in one thing: getting Jesus in trouble with the authorities. Jesus saw through their ploy, but instead of ignoring or humiliating them, he taught them a lesson. And that lesson is as valid today as it was many centuries ago: Give to Caesar what belongs to Caesar, and to God what belongs to God.

Every Christian holds dual citizenship, each one of which has its own benefits and duties. Our birth made us citizens of an earthly nation; our baptism made us citizens of a heavenly Kingdom. Sometimes they overlap, but in the end, our earthly citizenship will finish, while our heavenly citizenship will last forever.

It's obvious which one is more important.

Through the centuries, the many Christian saints and martyrs have taught us that if we are ever forced to choose between the two, if ever Caesar tries to take what belongs to God, we must be faithful to our true, everlasting homeland, even if it means suffering painful consequences here on earth. But today Christ is reminding us that, as far as possible, we need to live out both of these citizenships responsibly.

How can we do that?

Let's take a few minutes to reflect on how we can be good citizens of earth, giving to Caesar what belongs to him, as well as good citizens in Christ's Kingdom, giving to God what belongs to him.

Let's start with the duties of heavenly citizenship.

What exactly belongs to God?  Do we owe any taxes to the heavenly IRS?  All of us know the answer immediately; it is written in the very first pages of the Bible. All that we are, all that we possess, and all that we can hope for has come to us from God. Just as the Roman coin bore the image of the Emperor who made it, so the human soul bears the "image and likeness" of God, our Creator and our Father and Mother.

Abba called each one of us into existence; he wants each of us to exist, so that we can enter into and develop a personal relationship with him. This is the whole purpose of our lives: to live in communion with God, starting now and leading into everlasting life. As the Catechism puts it: "Coming from God, going toward God, we live a fully human life only if we freely live by our bond with God."  Freely living by our bond with God means living as the eternal parent created us to live. And we were shown by the Creator through the sending to us of Jesus, the model of every Christian life, the Friend of every human soul. 

And so, giving to God what belongs to God means obeying his commandments,  following the example of Christ, our Savior and older Brother,  and take note of the teachings of his Church. Ignoring the Creator and his education, as if he were far away, uninterested, or foolish - that would be a kind of spiritual thievery, like stealing the Emperor's coins.

The duties of our earthly citizenship are just as real, although they will only last for our lifetime here on earth - not forever. Jesus sums them up by saying, "Give to Caesar was belongs to Caesar." Caesar in this case symbolizes the civic or political community.

When God created us, Abba didn't create us to be like ferns - self-sufficient individuals. Instead, we were created us to be social, to need and enjoy the company and assistance of other human beings.

Human nature requires us to live in communities - just look at how long it takes for a human baby to become capable of surviving on its own, much longer than any other mammal on the planet. This social aspect of our nature is also part of our being created in God's image. After all, Christ revealed to us that God is both one and three; the essence of God is love, the everlasting love between the Father, the Son, and the Holy Spirit. And so, for us to live our human lives to the full, we must image that Divine community; we must be responsible members of the communities in which we live.

These communities come together to form civil society, and they provide us with many benefits: protection from crime, public services, and opportunities for personal and family development. And so, it is our strict duty of justice to give back to society through obedience to good laws and active collaboration, like paying taxes and doing community service. In this sense, patriotism is a virtue in which every Christian should excel; we should be the most dependable and loyal citizens of all.

In non-democratic societies, that's about where our civic duty stops. But in democratic societies, where all the citizens participate directly in the political process, we have two other responsibilities.

First, we have to make a decent effort to stay informed about the important political and cultural issues facing the community - this will enable us to vote intelligently and responsibly. This is not always as easy as it sounds, because not all issues are on the same level, even though much of the news media fails to realize this. It is precisely our Catholic faith, full of God's revelation, that enables us to distinguish between foundational and secondary issues.

When we vote for political candidates and issues, we cannot pretend that those kinds of foundational issues are on the same level as other important but secondary issues like taxes, diplomacy, and alternative energy sources. These secondary issues are like the walls of a house: you can knock out a wall or rearrange a room without the house falling down, but if you mess with the foundation, you lose the whole structure.

If foundational issues are at stake in an election, we must give them first priority. Foundational issues are things that belong to God, not to Caesar, and when Caesar tries to take them over, we who are God's children must defend them and rebell and protest.

But staying informed about important current issues is only half of our democratic duty. As Christians, we are called not only to help maintain civil society, but also to help improve it, to help build up a civilization of Christian justice and love.

In democratic societies, we have a unique opportunity to do this by making good use of the many conversations that happen about social virtues and values that never even happen in non-democratic societies. Many of our friends, colleagues, and neighbors want to make the right decisions but don't understand the difference between foundational and secondary issues. They are hungry for the truth on these complicated issues.

As followers of Christ, we are called to feed the hungry, to let our light shine before others. Sociological studies have repeatedly shown that the single biggest influence on how people vote form their opinions on various issues is not the mass media, but the input and advice they get from friends and colleagues and social media.

We should never be afraid to explain our point of view and the Church's correct views in conversations around the water cooler or at dinner parties. We are the Creators ambassadors; we have something important - something crucial - to contribute to these conversations!

The great Anglican political thinker Edmund Burke once said, "All it takes for evil to triumph is for good men to do nothing." In today's largely democratic world, where good and evil are still fighting it out, let's do something. Let's give to God what belongs to God (nothing less), and give to Caesar what belongs to Caesar (nothing more).

Let's do so today at this Liturgy, tomorrow at the office or in the classroom, and every day thereafter, world without end, Amen.