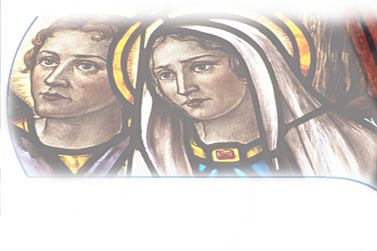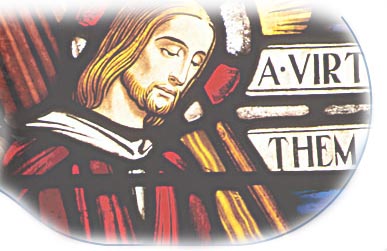 St. Dorothy Catholic Community Orlando/Winter Park, Florida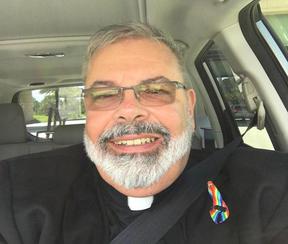 Fr. Jim's Corner will consist of pictures, homilies and thoughts from Fr. James F. Profirio-Bond, OFJ, B.S.Ed, M.Ed, C.A.G.S., Associate Pastor in Team Ministry at St. Dorothy's. He was ordained to the transitional deaconate on January 23, 2010, by Most. Rev. Lionel J. White, OSB in Ft. Lauderdale, FL and ordained to the Priesthood on January 15, 2011 in Winter Park.  Fr. Jim has been involed in Church life since the age of 7 as an altar boy; in 1969 he started his ministry as Director of Music & Liturgy for several parishes in New England,. He has conducted many choirs, bands and orchestras in the liturgical setting. He has also been Principal of several Catholic and public Schools across the country and was the founding Principal of Ave Maria Catholic School in Parker, Colorado. He was professed as a Third Order Franciscan in 1969 at St. Anthony's Shrine in Boston, MA. He began his journey to Priesthood in 1972 studying at St. John Seminary.

Readings

Isaiah 63:16b-17b, 19b; 64:2-7

Psalm 80:2-3, 15-16, 18-19

1 Corinthians 1:3-9

Mark 13:33-37

1st Advent - December 3, 2017

Today we reset the narrative that we follow throughout the liturgical year and begin the first liturgical season of a new liturgical year: Advent. Today's readings help us to set the right tone for this season.

In today's First Reading Isaiah articulated the feeling of abandonment to sin on the part of Israel, unfaithful and fallen, and desire that the Lord return to them and set things right, no matter what the consequences.

Israel, through Isaiah's lips, is tired of the long, lonely night of sin. They've turned from the Lord's path and not heeded him as they should.

The Lord has rescued them many times, and, even now, they call upon him as their "redeemer" hoping he will work similar wonders for them as he did for their forefathers.

They also acknowledge that the Lord will redeem them if he comes and finds them striving to change; the redeemer responds to our efforts at righteousness. Those who are indifferent to the Lord and his ways will never find them, but Israel today shows regret for what it has done or failed to do.

Advent is a time for us to regret one of the big reasons for Our Lord's First Coming at Christmas: our sins and his desire to redeem us from them.

It commemorated the time of penance before the coming of Christ when we were lost and fallen, so that when our Redeemer comes we welcome him with even more joyous expectation.

In today's Second Reading St. Paul reminds us that with the coming of Christ the lament of Isaiah in the First Reading has been heard. Christ has come and redeemed us, and now, this Advent, we await him to come again at Bethlehem.

St. Paul reminds us of all the spiritual gifts Our Lord has showered upon us thanks to his First Coming.

We live Advent already redeemed. We know how the story ends, even though with the Advent season we return to the first part of the narrative when a Fallen man was lost in sin and without hope.

St. Paul today may be speaking of the Second Coming, but his words remind us that every Advent season is an opportunity for Our Lord to come into our hearts and reveal himself in a special way, building on the spiritual gifts we've already received.

Advent, in expectation for Christmas, should not be lived in a spirit of "what have you given me lately?", but, rather, recalling all that Our Lord has given us, along with the hope that he will continue to lavish his spiritual gifts on us.

In today's Gospel Our Lord establishes the tone for Advent, even though he is speaking of the Second Coming: vigilant expectation.

The Lord first came in a way that nobody expected. Isaiah today was hoping the Lord would come and make mountains quake, but Our Lord was born a baby in a cave instead, hidden to most of the world.

A lot of knowledgeable people in the Lord's time were clueless about the time and way in which he was coming. It reminds us that many times God is not someone we figure out, but Someone who reveals himself to us.

We know how the story ends, so there is no spoiler alert needed, but every liturgical season presents us with an opportunity to keep our eyes open so that we recognize when the Lord sends some special insight or grace our way.

In a conversation where we get distracted, we sometimes miss something the other person was saying. Advent is a moment for giving the Lord our undivided attention so he can guide us to a better life. He wants to have a conversation with us this season.

Do you remember that toy you were dying to get for Christmas?

You asked for it, or, at least, dropped hints, and was never sure the message got through until Christmas morning.

The wrapped gifts under the tree were carefully studied to see if they could reasonably contain the item, and potential hiding places discreetly checked.

Christmas morning brought bliss: there it was, and you spent the rest of the morning playing with it.

How long did it take before it was relegated to the closet and forgotten to make way for the next toy you wanted?

Advent is a time for getting those gifts back out of the closet and showing the Lord our gratitude for him. He is the greatest gift.

Everyone faces the temptation of fast forwarding their attention and concern to Christmas, and many times that takes them off track, focusing on shopping and family logistics instead of the Reason for the Season.

Advent is an opportunity for each of us to meditate on the Reason for the Season and help others to do so as well (hint: the Reason is not presents, despite what your children tell you.

It is a time for reflecting on our sins and asking Our Lord to continue to redeem us from them.

If there's some point of spiritual growth with which we are struggling, Advent is a time not only to work on it but to pray unceasingly for the Lord's help in overcoming it.

If we've become estranged from someone we love or loved, we can ask Our Lord to help us to become reconciled.

Shopping and family logistics are a reality of this season, but they also provide a spiritual opportunity to go out of our way for others.

All the organizing, planning, budgeting, wrapping, etc. is to express your love for someone, and in loving others, you love Christ. Don't forget to include something for someone who may have no one to love them.

Readings

Isaiah 40:1-5, 9-11

Psalm 85:9-10, 11-12, 13-14

2 Peter 3:8-14

Mark 1:1-8

2nd Sunday of Advent  -  December 10

John the Baptist always plays a big role in Advent. He was the last and greatest of a long line of Old Testament prophets. God sent those prophets to prepare Israel for the arrival of the Messiah, the anointed Savior and Redeemer of the world - Jesus. Isaiah's prophecy in today's First Reading was made more than five hundred years before John the Baptist's prophecy, but their substance is very much the same: God has not forgotten his people, and in spite of their sufferings, sins, and failings, he will come and save them, shepherding them to a happiness beyond what they can imagine. The consistency of the message throughout so long a period of time puts into context that fascinating line from the Second Reading, which is actually a quotation from the Book of Psalms (Psalm 90:4):  "with the Lord one day is like a thousand years and a thousand years like one day."  God is consistent; he follows through on his plans.

But if John the Baptist was the last of the Old Testament prophets, he was the first of the New Testament prophets. Prophets are messengers of God. And in New Testament times, our times, the Age of the Church, each Christian is a messenger of God, and so each Christian is a prophet.

The liturgy reminds us of this every time we come to Mass, when we make the sign of the cross over our lips before the Gospel is proclaimed. This symbolizes our mission as Christians to communicate the Good News of the Gospel; it's not just for us. As the first New Testament prophet, John the Baptist has three valuable lessons to teach us about how to be a prophet.

First, John invited the people of his time to repent from their sins, so that they would be ready to welcome Jesus, the Savior. We too are called to invite others to leave behind the sinful patterns of life that our society encourages, so that God's grace can come into their lives. This doesn't mean that all of us are called to go stand on street corners shouting about hellfire and brimstone. But it does mean that we should not be afraid to encourage our friends, colleagues, family members, and neighbors to live the life Christ taught us to live.

Christ made it clear that greed, lies, adultery, laziness, fornication, and every kind of selfishness is destructive. Every sin, even if the fashionable ones like hatred, discrimination, marginalizing and drugs, leads us further away from the happiness and peace of mind we long for. And so, if we really care about other people, we will do our best to warn them against sin. Sometimes we are afraid to do this because we don't want to "force our morality on other people," as the phrase goes.

This is a false argument.

It is not our morality; it is Christ's morality, the morality he built into human nature. He knows what makes the human heart wise, strong, and joyful, because he created the human heart.

Imagine a mechanic being afraid to tell the owner of a car how to take care of the car's engine, because he was afraid to "force his opinions" on other people. Imagine a master violinist being afraid to show his students how to place their fingers on the strings because he was afraid of "offending their sensibilities." A Christian afraid of sharing with others the rich wisdom of Christ, the secrets to happiness that Jesus died to give us, would be just as ridiculous.

But John's message wasn't just negative; in fact, it was mostly positive.

He called for repentance, for people to turn away from their sins, but he also turned people's attention towards something - the greatness, the beauty, and the transforming power of Christ: "One mightier than I is coming after me... He will baptize you with the Holy Spirit."

We too are called to turn people's attention to Christ, so that they can discover his love, goodness, and transforming power. One young man from the US who was recently ordained a priest for a religious order tells about how his mother used to turn people's attention to Christ.

There were ten children in the family, so she didn't get out of the house a lot. But the children's friends were often coming into the house, and that became her opportunity. She had a wooden cross with a candle mounted on the wall near the living room.  Whenever she had a special prayer intention, she would light the candle for the day, as a symbol of her ongoing prayer.

Most days, it was burning.

One day, one of the neighborhood kids came over and noticed that the candle was not lit. "Why isn't the candle burning?" he asked. The mother answered, "I don't have anyone to pray for today. But if you want me to pray for you, I will light it."  And right then and there she lit the candle, and as soon as the flame was bright, the little boy's face became even brighter. We can always find a way to help turn peoples' attention to Christ, to his goodness, love, and transforming power; and that's the best way to brighten their day.

Perhaps the most remarkable thing about St John the Baptist was that so many people actually listened to him.

Why was that? Because how he lived was consistent with what he said.

St.  Mark makes that clear when he says, "John was clothed in camel's hair, with a leather belt around his waist. He fed on locusts and wild honey." Everyone who knew John and heard him speak could see immediately that he was not living a self-centered life, and that opened their hearts. We too, as New Testament prophets, are called to live in such a way that the best argument supporting our words about Christ will be that we are living like Christ.

This is the real power behind all the saints.

St Edmund Campion was a Jesuit priest sent into England during the reign of Queen Elizabeth I, who was trying to stamp out the Catholic Church in England. She had made it illegal for priests to celebrate Mass, hear confessions, or teach Catholic doctrine, and for lay people to shelter priests. As a result, seminarians had to leave England and study abroad.

Once ordained, they would sneak back into England in disguise, and travel secretly from Catholic family to Catholic family, celebrating the sacraments in hiding. Like St Edmund Campion, many of these brave priests, and the lay people who supported them, became martyrs. Campion was able to avoid arrest for about a year as he traveled throughout the country keeping the faith alive. But finally a servant acting as a spy for the government turned him in.

While Campion was imprisoned in the Tower of London, awaiting his execution, this betrayer came to visit him. He and the saint spoke for a long time, and Campion encouraged him to confess his sins and come back to the Church. He even offered to give him a personal recommendation to a nobleman in Germany, so that he would have a safe and peaceful place to live. But the traitor refused to repent and left the prisoner's cell angry and upset.

One of the prison guards had been present for the whole conversation. He was deeply moved by the kindness and gentleness Campion showed towards his betrayer. It affected him so much, in fact, that he became convinced that the Catholic faith must be the true Christian faith, and he decided to become a Catholic.

As New Testament prophets, we must use words to invite repentance and to tell about God's goodness and Christ's truth, but our best argument will always be Christ-like lives.

Every Christian is called to be another John the Baptist, and that's why the Church always holds his example up for our consideration during Advent.

Today Jesus will come onto the altar here in this parish as truly as he came into the manger at Bethlehem. When he does, let's thank him for not forgetting about us, and let's promise him that this Advent we will do our best to fulfill our Advent mission, by striving to follow the example of St John the Baptist, the last Old Testament prophet, and the first New Testament prophet.

Readings

Isaiah 61:1-2, 10-11

Luke 1:46-48, 49-50, 53-54

First Thessalonians 5:16-24

John 1:6-8, 19-28

3rd Sunday of Advent  -  December 17

Today, the 3rd Sunday of Advent is also called Gaudete Sunday (Gaudete—Rejoice) and includes the first Glory to God we've prayed or sung on a Sunday since Advent began. Rose/Pink colored vestments are an option only two days of the year, and this is one of them. Why? It's not Christmas Day yet, but it is the day we celebrate the joyous realization that the Messiah is already here and appearing soon.

In today's First Reading Isaiah reminds us that the coming of the Anointed of the Lord ("The spirit of the Lord GOD is upon me"), the Messiah, is going to bring good things and is a cause for rejoicing.

The anointed one brings a happy resolution to a veritable litany of afflictions: good news to the poor, healing to the sad and grieving, freedom to the imprisoned and enslaved, a blessed time, and vindication—being cleared from blame for past faults.

Isaiah doesn't just describe what the Anointed One will bring, but our reaction as well in a language that inspired Mary's Magnificat . We rejoice because with the Messiah justice and peace will flourish as abundantly as a lush garden.

In today's Second Reading St. Paul reminds us that joy should not just be our attitude when things are going great, but when things are going rotten as well, because those things pale compared to the joy Our Lord will bring us.

Some may see us as airheads when we live joyfully for no apparent reason, but that's when we must explain the cause of our joy: doing God's will, aided by the Holy Spirit, can fill us with nothing other than joy.

St. Paul encourages us to be moved by the Spirit, but this is not just sentimentalism. He teaches us to test everything to see what is truly good and what is truly evil. The good makes us profoundly happy; evil just makes us miserable if we let it.

We rejoice because even though holiness is hard, Our Lord has promised he will help us and he will do the heavy lifting in our sanctification. We just have to let ourselves by led by his Spirit.

All the things the Messiah promises in the First Reading will be brought to us spiritually by Christ if we let him: good news, true freedom, healing, justice, and peace.

In today's Gospel John the Baptist tells the priests, Levites, and Pharisees that he is not the Messiah, but that the Messiah has arrived and he is heralding him.

As we saw in last week's readings, the prophet Malachi said someone would prepare the way for the Lord (see Malachi 3:1). That someone would encourage his listeners to make straight the way of the Lord (see Isaiah 40:3): John the Baptist. John identifies himself as that person today.

The amazing message of John that should fill any believing Jew with awe hence, his skeptical visitors didn't pick up on it was that, unlike the prophets before him, he was telling them the Messiah was already "among" them. The Messiah was not coming. He was already here and just hadn't "gone public" yet. To be fair, that would take some time for the Jews to process, because for them the Messiah would come in power and glory to "clean house" for them.

This Gospel is apt for Advent because now we remember Our Savior in Mary's womb, about to be born. He is already among us, but hidden, waiting to be revealed. In a way this week we can celebrate the moment of salvation history when Mary becomes pregnant and Jesus' birthday draws near.

A woman rejoices when she finds out she's pregnant, not just when she delivers the baby. That good news usher in an attitude of joyous expectation for the impending birth. It involves some anxious moments of unhappy hormones, planning, and doubts about the future, but none of that can drown out the joy coming to term in her womb. On the day of delivery, the pain gives way to an indescribable joy that lasts forever.

Advent is now shifting gears. Our Lord is now in Mary's womb. His birth, the birth of Our Savior, is close.

All of us here today believe in Jesus Christ and his unhesitating love for us, the source of true, lasting joy. And yet, often the troubles of life seem to fill our hearts with discouragement and sadness. When that happens, we need to turn back to Christ in prayer, to let him remind us that he is with us, guiding us, and loving us.

Often he permits struggles in our life precisely so that we will come closer to him, never giving in to the temptation to base our joy on something temporary and fragile. But what about those around us who don't have a faith to turn back to?

Some of them have never heard the Gospel - they think Christmas is about parties with big punch bowls and presents with big credit card debts. Others used to have faith, but they left it aside.

For them, Advent and Christmas are bittersweet seasons: surrounded by so many signs of joy, when they look into their hearts they don't find any reason for joy, because they don't know Christ. God wants to do for them what he has already done for us; and he wants us to help him.

In the eight days we have before Christmas, let's commit ourselves to doing two things.

First, let's take enough time for personal prayer so that we stir up our own Christian joy - the devil wants to keep us so busy that we can't do that; let's outsmart him.

And second, let's reach out to someone who needs to discover the only source of lasting joy: a deep, personal friendship with our Lord and Savior, Jesus Christ.

If we make an effort, putting our little bit of bread onto the altar; God will work a miracle, just as he is about to do in the sacrifice of this holy Mass.

4th Sunday of Advent

Tonight, we will celebrate the birth of our Savior, Jesus Christ. When we do, this tavern will be fuller than any other time of the year. It is good that so many people come to welcome the newborn Jesus. But those of us here today can intensify our spiritual preparation for Christmas by asking ourselves why so many people who come on Christmas stay away at other times. It's because they feel torn inside. It is because they have been hurt, rediculed, not accepted for who they totally are by any organized religion we have today.

On one hand, they feel drawn to the baby Jesus, God so gentle and kind, so eager to befriend them that he makes himself small. But on the other hand, they are afraid.

They are afraid that if they really make a commitment to Jesus, if they really make an effort to build a friendship with him, then they need to follow his commandments and teachings, his cliff notes or possibly fear of being hurt again. Let's face it, those teachings are not popular in today's society.

Jesus unconditional love, but our culture isn't. Jesus lived in humility and simplicity, but our culture suffers from over-indulgence and consumerism. Jesus was truthful, but our culture encourages deception, lies, and virtual, "Second Lives".  Jesus was faithful, but our culture encourages superficiality, easy and painless ways out of issues and irresponsible quick-fixes.

And so our neighbors are torn: they feel Jesus tugging at their heart, but the tug of our secular culture is just as strong, if not stronger. They fear that if they follow Jesus, it will be impossible to be happy, because they will have to give up things that our culture says are necessary for happiness. But today the Church is reminding us, through the angel's words to Mary "Nothing will be impossible with God." God can do all things, and no matter what we have to give up in order to live in friendship with him, he will give us much, much more.

This doesn't mean that God will always do everything we want - he knows better than we do what is truly good for us. But even so, he sends us plenty of reminders that he is in charge, so that we don't get discouraged. One eloquent reminder is from the life of St John Bosco, founder of the Salesians, who died in 1888.

He began a ministry for poor boys and orphans that taught them a trade during the day, and gave them school and faith instructions in the evening. Every day he would spend time with the many boys in his school, and every morning he would hear confessions before breakfast. It was a common occurrence for the saint to point out, in the confessional, sins that the boys had forgotten or were afraid to confess.

One day in 1848 St John was celebrating Mass in honor of the Feast of the Annunciation. The small church was filled with 360 boys and young men. When the time came for Holy Communion, he went to the tabernacle to remove the Hosts. To his great surprise he discovered that only 8 Hosts were reserved there - not nearly enough for the large congregation.

Many people present, including Giuseppe Buzzetti, who would later become one of the first Salesian priests and who was the altar server during that Mass, saw John Bosco's predicament and wondered what would happen. The saint removed the 8 Hosts from the tabernacle and began distributing Holy Communion. As the young Giuseppe followed the priest with the paten, he was amazed to watch as the ciborium continued to fill up with Hosts, miraculously allowing for everyone present to receive Holy Communion. God sends miracles like these every once in awhile to boost our confidence, to remind us that nothing is impossible for him.

As we continue preparing our souls for Christ's arrival in the Christmas liturgy, we should do two things.

First, we should stir up the virtue of gratitude. We are here today because God has protected our faith from the many lies all around us saying that Jesus is not really Lord and Savior or that his Church is nothing special. He has protected us from giving up our hope in the power of his mercy and grace. We have fought (and maybe are still fighting) spiritual battles against doubt, discouragement, and other temptations, and God has fought on our side. By God's grace, we are Christmas lights that still work, Christians still living their friendship with Christ; we should be grateful for that.

Second, we should make an effort to help someone else take a step closer to Christ this Christmas. In this Mass, Jesus will prove once again that nothing is impossible for him. He will shatter the limits of time and space to become truly present in the Eucharist, nourishing us in Holy Communion with his holy body, blood, soul, and divinity. If he can do that, then he can do anything. And so, we should not hesitate to let him work through our words, prayers, and actions to bring Christ's light into some dark corner of the world where his light is not shining. That dark corner may be a poor orphan, a relative's bitter resentment, or an elderly person's loneliness.

All of us know someone whose Mass this Christmas will be the only Mass they come to all year long. Let's make it our task, counting on God's grace at work in us, to somehow help them make that Mass into the new beginning of a real, everlasting friendship with Jesus Christ, our Lord and Savior.

After all, "Nothing is impossible for God."

Readings

Second Samuel 7:1-5, 8-11, 16;

Psalms 89:2-3, 4-5, 27, 29;

Romans 16:25-27;

Luke 1:26-38