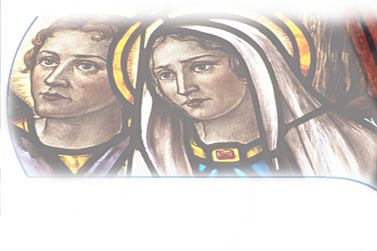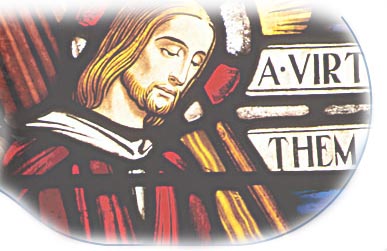 St. Dorothy Catholic Community Orlando/Winter Park, Florida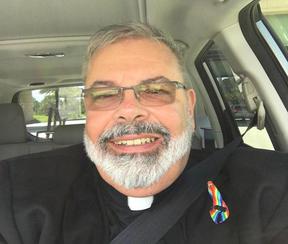 Fr. Jim's Corner will consist of pictures, homilies and thoughts from Fr. James F. Profirio-Bond, OFJ, B.S.Ed, M.Ed, C.A.G.S., Associate Pastor in Team Ministry at St. Dorothy's. He was ordained to the transitional deaconate on January 23, 2010, by Most. Rev. Lionel J. White, OSB in Ft. Lauderdale, FL and ordained to the Priesthood on January 15, 2011 in Winter Park.  Fr. Jim has been involed in Church life since the age of 7 as an altar boy; in 1969 he started his ministry as Director of Music & Liturgy for several parishes in New England,. He has conducted many choirs, bands and orchestras in the liturgical setting. He has also been Principal of several Catholic and public Schools across the country and was the founding Principal of Ave Maria Catholic School in Parker, Colorado. He was professed as a Third Order Franciscan in 1969 at St. Anthony's Shrine in Boston, MA. He began his journey to Priesthood in 1972 studying at St. John Seminary.

Readings

1 Samuel 3:3b-10b, 19

Psalm 40:2, 4, 7-8, 8-9, 10

1 Corinthians 6:13c-15a, 17-20

John 1:35-42

1st Sunday of Lent - February 18, 2018

Jesus' first words in the Gospel of Mark are mysterious: "This is the time of fulfillment." What does he mean?

With these words, Jesus is summing up the entire history of humanity, the fulcrum point of which is his own passion, death, and resurrection, as St Peter reminds us in the Second Reading. With these words, Jesus Christ ushers in the third and final age in this history.

First there was the age of creation, when mankind lived in the unbroken communion with God.  This ended with original sin, which drove Adam and Eve out of the Garden of Eden and into the desert of fallen human nature.

Thus began the second age, the age of the promise.  God promised Adam and Eve that he would send a savior, a holy king, to free the human family from domination by the devil that their sin had caused.  In this second age, God gradually prepared the world, through the education of his chosen people Israel, for the arrival of that savior and king, Jesus Christ. When Christ finally arrived, it was the "time of fulfillment," the fulfillment of God's promise to send that savior.

In this third and final period of human history, God actually enters into time and space in order to rescue it from sin and destruction.  He does this through his incarnation, which is extended through all time and space through the life of his Church.  The end of this third age will yield the new heavens and the new earth, the end of the Kingdom's beginning, and the beginning of its maturity.

Lent is a time to focus on essentials, and nothing is more essential, in a world obsessed with stock markets, political polls, and movie stars, than remembering where we came from and where we're going.

One advantage of living in the time of fulfillment is that we have the possibility of storing up our treasures in heaven. Because God's grace has made us his adopted children, all of our prayers and good actions have eternal value. Jesus has promised that he will reward them all, not forgetting even the smallest act of kindness done in his name.

It's like a family that suffered during the Bosnian war in the 1990s.

Before the war, the Malkoc family lived next to a small lake in the village of Jezero. One day in 1990, the dad returned from a trip to Austria with an unusual gift for his teenage sons: an aquarium with two goldfish. Two years passed and then Serb forces advanced on Jezero.  The women and children fled, the men stayed back to fight, and the dad, Samjo, was killed.

Later, his wife sneaked back into the destroyed village to bury her husband and rescue what belongings she could. She let the two goldfish out into the nearby lake, saying to herself, "Maybe they'll be luckier than us." Five years later she and her sons returned.

Nothing but ruins remained of their home and their village.  Through misty eyes she looked toward the lake. Glimpsing something strange, she walked over to the shore. "The whole lake was shining from the thousands of golden fish in it," she said. "It made me immediately think of my husband. This was something he left me that I never hoped for."

During the war, life underwater had flourished.  After their return, the Malkoc family began caring for and selling the goldfish, and soon it became a thriving, lucrative family business.

Christ's grace makes all of our prayers and good deeds alive, like those goldfish; it makes them multiply and spread beneath the surface of life's struggles and battles. Only when we come home to heaven will we see how much good even the smallest one produced.

In God's providence, all of us have the immense privilege of living in this time of fulfillment. We should enjoy that. We should think often about where we have come from and where we are going: created by God, wounded by sin, redeemed by Christ, called to everlasting life. We should thank God every day for his incredible blessings - this attitude of gratitude is what fills the Christian heart with joy.

But at the same time, we can't forget about our neighbors.

Even Hollywood recognized, in the movie Spiderman II, the basic moral truth that with great power comes great responsibility. We have received knowledge of the gospel, which contains power for salvation.

And a responsibility comes with that.

Jesus has returned to heaven, as today's Second Reading reminded us, to prepare a place for us there at his side. He has left it up to us, members of his Church, to spread the good news of salvation.

We are the voice of Christ, the hands of Christ, the feet of Christ.

We are the ones called to repeat his announcement in every corner of the world, to every human heart: "This is the time of fulfillment... repent and believe." We are called to be living rainbows in this stormy world, shining brightly with all the Christian virtues: honesty, kindness, responsibility, humility, mercy, purity, generosity.

Lent is about repenting from our sin and reminding ourselves of the essential things. But it is also about reaching out to those around us who are trying desperately to live a meaningful life, but who haven't discovered that true meaning can only come from a friendship with Jesus Christ.

Today we will renew our friendship with Christ through this Mass. When we do, let's promise the Lord that we won't keep the good news to ourselves.

Readings

Genesis 22:1-2, 9a, 10-13, 15-18

Psalm 116:10, 15, 16-17, 18-19

Romans 8:31b-34

Mark 9:2-10

2nd Sunday of Lent  -  February 25, 2018

In the Transfiguration, Jesus gives his most beloved disciples: Peter, James, and John, a glimpse of the life they will live one day in glory. Not just a transfigured life, but a life with their beloved forever, free from all distraction. It is an encouragement for our desire for silence and prayer that enables us to encounter Our Lord in the depths of our heart.

Today's First Reading recalls another mountain, but also a momentous decision in the life of Abraham, a life or death decision that showed who came first in his life. Isaac was the fulfillment of the Lord's promise to Abraham that he would be the father to a great nation. The Lord had promised Abraham for years that he would bless him with a son who'd show the promise being fulfilled. He and his wife Sarah were so old that Isaac's birth was nothing short of miraculous. At one point Abraham had another son, Ishmael, through the slave Hagar, but the Lord revealed that Ishmael was not the way he intended to fulfill the promise.

When the Lord tells Abraham to offer up Isaac as a holocaust, it seems that he is asking Abraham to kill a promise fulfilled. The Old Testament does not say that Abraham went ballistic, engaged in long and bitter discourses a la the Book of Job, or denounced God as cruel and evil. He simply took his son and headed for Moriah. Abraham was put to the test, and he passed. He was ready to go through with something horrible because he believed it was God's will. His attitude was enough to show that the Lord came first for him. As the Lord said, "I know now how devoted you are to God, since you did not withhold from me your own beloved son."

In today's Second Reading Paul reminds us that the Lord spared Abraham's son, but did not hesitate to sacrifice his own. When Abraham was heading up the mountain with Isaac, Isaac asked him, "Behold, the fire and the wood; but where is the lamb for a burnt offering?" Abraham replied, "God will provide himself the lamb for a burnt offering, my son".

The sacrifice of Isaac was a prefiguration of the Lord sacrificing his Son, Jesus, on Calvary. When we call Jesus the "Lamb of God" we are referring to the fact that he willingly laid down his life, as a lamb led to the slaughter, to take away the sins of the world.

When John the Baptist first identified him to the disciples who would soon become Our Lord's Apostles, he said, "Behold the Lamb of God". He saw him as a sacrifice for the sins of the world from the beginning. Just as Abraham showed how the Lord had first place in his life through his willingness to sacrifice his son, the Lord shows us that we are first place in his. Sacrificing his only-begotten son shows that there's nothing he is not willing to do for us.

In today's Gospel, the Lord takes his closest disciples up the mountain, alone, to give them an insight into who he is and prepare them for the trials to come. If the Lord subjected Abraham to a trial, Our Lord takes his closest disciples up the mountain to prepare them for an upcoming trial: his Passion and death. Our Lord gives his disciples a glimpse of his divinity. They've followed him and had faith in him, and now he gives them a deeper insight into who he truly and to strengthen their faith.

Elijah and Moses, through their appearance, show the disciples that Our Lord is the fulfillment of the Law (Moses) and the prophets (Elijah).

That's enough for Peter to suggest building a shrine in remembrance of the revelation he'd just received, but the Lord is not done. The disciples witness a theophany: God the Father (the voice) identifies Jesus as his beloved Son, and the cloud that overshadows them is the Holy Spirit.

It's important to remember that this was not the first opportunity for the disciples to show their faith, but, rather, like Abraham with Isaac, it was a culminating moment of the faith they'd already shown. Neither the disciples not Abraham understood completely after the "mountain" what had happened. The disciples still didn't understand what Our Lord meant when he said he would be raised from the dead, but they soon would.

St. Francis of Assisi tried three times to go and evangelize the Holy Land at the time of the Fifth Crusade. He went out a desire for martyrdom and out of burning love for God. His first attempt ended when his ship was blown off course to the coast of modern-day Croatia.

On his second attempt was overland. He got as far as Spain when "God withstood him to his face, striking him with illness, and called him back from the journey which he had begun."

On his third attempt in 1219, he made it as far as Egypt, where he met Malik al-Kamil, the Sultan of the Saracens. He went to the sultan's battle camp, and the sultan was impressed by him and offered him various gifts, described by Saint Francis's biographer as "trying to turn his mind to worldly riches," but Francis, unsurprisingly, showed no interest in wealth. Francis didn't receive the martyrdom, and didn't manage to evangelize the Muslim's either, but, due to the respect the sultan had for him and his respectful way of dealing with the Muslims, the Pope in 1342 confirmed the Franciscans mission in the Holy Land.

Currently, some 300 friars work at 50 sanctuaries in the Holy Land, supported by nearly every province of the Franciscans, in addition to parishes, schools, and helping with scholarships.

It's not easy getting to a mountaintop, and today's Gospel says Our Lord took his disciples up a high mountain.

Prayer is one of the pillars of Lenten observance. The battle for quality prayer is often a battle for silence. Everyone acknowledges the utility of "quiet time," but, for prayer, this is just the first step. Exterior silence must foster interior silence. We have to quiet down on the inside too.

Find a quiet place this week set aside some real quiet time so that Jesus can reveal himself to you more profoundly. Consider doing a daily mediation for Lent.

Eric Armusik Painter

Temptation of Christ

Readings

Exodus 20:1-17 or Exodus 20:1-3, 7-8, 12-17

Psalm 19:8, 9, 10, 11

1 Corinthians 1:22-25

John 2:13-25

3rd Sunday of Lent  -  March 4, 2018

Throughout the Gospels, there are only a few times when Jesus acts out in righteous anger. Each of those times, he does so to condemn hypocrisy.

Hypocrisy is what Jesus hates: appearing to be one thing on the outside, but actually being something else entirely on the inside. That's exactly what the Temple officials were doing. By all appearances, the Temple officials were directing their fellow Jews in proper rituals of worship.  In actual fact, however, they were interfering with that worship.

God had given his people the Temple to be a house of prayer and worship, a place of encountering God's mercy.  The buying, selling, and money changing that went on in the Temple area had long been happening there, and for good reason.  According to Old Testament law, pilgrims to the Temple had to make animal offerings to the priests, who would sacrifice them on the pilgrims' behalf.  Strict rules governed the qualifications of these animal victims - not just any animal would do.  Therefore, businesses cropped up that specialized in making the right beasts easily available.

Likewise, pilgrims came from all over the civilized world, and brought money of different currencies.  These had to be weighed, valued, and exchanged in order to be used for purchasing the sacrificial victims.  But through the years, gradually, greed and corruption had infiltrated even these sacred services, just as the selling posts had infiltrated the Temple's sacred precincts.

By the time of Christ, the moneychangers were demanding excessive fees, and the animal vendors were wildly overcharging.  In this way, what was meant to be heartfelt service to God had become a path to worldly success. The Temple officials appeared to be good religious examples, but actually they were greedy merchants.  That contradiction between appearances and reality is hypocrisy - the thing Jesus hates most of all.

Hypocrisy involves lying, cheating, and deceiving, and all these are the Devil's tactics. They are tactics that perpetuate and spread the division and resentment. They stir up anger and the desire for revenge in their victims.

And when they pursue revenge, they do more damage, and the cycle of violence or deception escalates. Hypocrites, in other words, sow the seeds of war.

Even on a personal level we recognize this.

When we are the victims of a scam, when we are cheated, deceived, or lied to, it's so easy to become cynical and bitter, even though we know we should forgive.

And hypocrisy also destroys the hypocrite himself. He can no longer love God, because God is truth and light. And he can no longer love his neighbor as himself, because his neighbor has become a pawn in his own selfish designs. And if he can't love God and neighbor, he can't fulfill the purpose of his life.

Hypocrisy starts by breaking the eighth commandment, which enjoins us to honesty and sincerity, but then it leads to the violation of all the commandments, which in turn tears the soul apart. When we read about prominent people who commit suicide after their deceptions and dishonesty are discovered, that's what happened.

These are the reasons why Jesus hates hypocrisy.

Jesus wants our salvation. He wants to give us the wisdom and joy that comes from living in communion with God and in harmony with our neighbor. The Ten Commandments, as we heard in today's First Reading, are designed to lead to that wisdom and joy. But the hypocrite rejects this free offer himself, and also makes it harder for others to accept it. Hypocrisy is a wolf in sheep's clothing; it is the antithesis of Christianity. That's why Jesus hates it so much.

We all understand the evil of hypocrisy when we think about it like that, from a distance. But it's not always easy to avoid it when we face temptations up close. Truth is one of God's characteristics, but lies seem to come to us very easily.

One of the common characteristics about the saints is their total commitment to the truth. Because they love God and never want to be separated from him, they also love the truth and sometimes go to extreme measures to abide in the truth.

There is an amusing story about St Thomas Aquinas in this regard. One day a fellow Dominican friar played a joke on him. He was standing by the window and cried out to the saint, "Thomas, look here! There's a flying cow outside the window!" St Thomas left the chair where he was sitting and walked over to the window to see.

Of course, there was no flying cow.

His friend started to laugh and make fun of him for being so gullible. St Thomas replied, "It is much easier to believe that a cow could fly than that a Christian could tell a lie."

His friend stopped laughing.

St John of Kanty, the great Polish professor and priest who died on Christmas Eve in 1473, was another saint who loved the truth. Once he was making a pilgrimage to Rome, on foot, carrying all of his provisions in a shoulder sack. While passing through a forest, he was surrounded by robbers who took all his possessions. Before they left, they asked him if he had anything else they could take, and he said no, they had already taken everything.

So the robbers let him go.

But before too long, he remembered that he had a few gold coins sewed into his clothes, for emergencies. So he turned around and rushed back to find the robbers. When he found them, he explained that he had not told them the truth - he still had some gold coins that they could take. They were so shocked, and shamed, by this extraordinary sincerity that they not only refused to accept the gold coins, but they restored to him everything they had stolen.

If God is truth, and if we want to stay close to God and live in the peace and wisdom that God brings, we also have to live in the truth.

None of us wants to live a divided life, to tear apart our own soul and to lead others to destruction along the way. And yet, when we are honest with ourselves, it is frightening to think how easily we fall into lies, deceptions, and hypocrisy. We easily find ways to make other people think that we are exemplary Catholics, that we have it all together, while on the inside we still seek the kingdom of "me" rather than the Kingdom of Christ.

What can we do to grow in our love for and practice of the truth? What can we do to let Christ cleanse the Temple of our hearts from the lies and deceptions that block out his light and his grace? God knows that it is hard for us to live in the truth, and so he has provided wonderful tools to help us.

Two of them are especially appropriate for Lent.

First, the sacrament of confession. Second, the Eucharist.

The Eucharist is the real presence of Christ under the appearances of bread and wine. And Christ said that he is "the way, the truth, and the life". Spending time in his presence, praying, adoring, reading the Scriptures in front of the Eucharist, is a powerful way to allow his truth to penetrate, heal, and protect our minds and hearts.

Jesus hates hypocrisy because hypocrisy separates us from his friendship, which is the real source of the meaning and fulfillment we seek. Today, as Jesus comes to renew his commitment to us, let's ask his forgiveness for our hypocritical moments, and let's promise to do all that is in our power to live in his truth from now on.

Readings

2 Chronicles 36:14-16, 19-23

Psalm 137:1-2, 3, 4-5, 6

Ephesians 2:4-10

John 3:14-21

4th Sunday of Lent - Laetare Sunday - March 11, 2018

Today is "Laetare Sunday"  "Laetare" means "rejoice."

Midway through our Lenten journey towards Christ's Passion and Resurrection, the Church invites us to rejoice. Today's rose/pink-colored vestments symbolize this rejoicing. In one sense, it is strange to rejoice right in the middle of this penitential season, when we are letting the Holy Spirit remind us of all our sins and selfish tendencies.

But if we dig a little deeper, it makes perfect sense.

Christian joy isn't based on merely human motives. If it were, it would be unstable and temporary - because we human beings are flawed, and we fail; we betray and are betrayed. Christian joy is not based on something so undependable as that. Rather it is based on God, who loves us thoroughly and powerfully right in the midst of our misery.

He didn't make us earn his love; he gave it to us as a free gift: "God so loved the world that he gave his only Son..." That gift made us into citizens of heaven, even though right now we are living here on earth. And with that gift he also gave us a promise: our friendship with Christ will bring meaning and partial joy to our lives here on earth, but it will bring us into everlasting joy in heaven. If we accept God's gift of friendship with Christ, what St Paul calls "grace," then we will have "eternal life" - guaranteed. Whoever lives in friendship with Christ lives a fruitful and meaningful life here on earth. Whoever dies with that friendship still intact with enter into the eternal adventure of life with God forever in heaven.

If that's not a reason for us to rejoice, I don't know what is.

When we let this Christian joy penetrate our hearts, we find the strength we need to resist temptation and to carry our crosses.

This is the experience of all the saints and martyrs.

One of the experiences of Christian joy and courage is that of the teenage virgin and martyr, St Agnes, who died around the year 304 AD.

She was from a wealthy, aristocratic Roman family, and very beautiful.  All the young noblemen were vying for her hand in marriage, but she informed them that she had already consecrated her heart and her virginity to a heavenly husband, Jesus. At first they laughed at her, but when she persisted they became angry.

Knowing she was a Christian (which was a capital offense, since Christians wouldn't sacrifice to the state gods), they denounced her to the governor. They were hoping that arrest and interrogation would weaken her resolve.

They were wrong.

At first, she resisted the governor's flattery, reiterating that she could have no spouse but Jesus Christ. Then she resisted the governor's threats. Then she stood firm when they lit fires and wheeled out various instruments of torture for her inspection. The governor tried everything he could think of, but the teenage Christian was too strong for him - she refused to be unfaithful to Christ, no matter the cost.

Finally, egged on by an infuriated mob, the frustrated governor had her executed. They say that the executioner was inexperienced, and St Agnes had to help guide the sword herself. Eyewitnesses said later that she went to her execution more joyfully than most young women go to their weddings.

Christian joy isn't built on the shaky foundations of worldly circumstances; it's rooted in Christ, whose love for us is stronger than evil, and even than death.

This is the real source of self-esteem. Psychologists tell us that healthy self-esteem is critical for interior peace, self-confidence, and emotional maturity. But they also say that most of us have self-esteem problems.

We live in a messed up world, in exile from our true homeland of heaven, and we have all experienced rejection, betrayal, and abuse of one kind or another. Those people who were supposed to teach us what it is like to be valued and loved have sometimes failed us.

Some of us have reacted by trying to build up our self-esteem through our achievements: being more beautiful than other people, winning more awards, going to the right college, getting the right job, earning the right promotion, making the right amount of money... We look to these things to prove that we are valuable, that we matter. But our own achievements are as flimsy and undependable as other people's opinions. There is always someone else who achieves more, and so we never stop feeling inferior.

The only true, stable, and lasting source of self-esteem is God, our Lord and Savior, "who loved us and gave himself for us". What a relief! We don't have to make ourselves valuable; we already are valuable, eternally valuable, and the crucifix proves it.

This is why right in the middle of Lent the Church invites us to rejoice.

The rose/pink-colored vestments symbolize Christian joy, the deepest self-esteem that we can ever experience, because it is based on the solid rock of God's unfailing love, which is bigger than our sin, misery, and weakness. As we continue with this Mass, let's thank our Lord for his love, and when he renews that love through the sacrifice of this Mass, let's open our hearts to receive it - to let him love us.

As St Peter Chysologus put it long ago: "Why do you have so low an opinion of yourself, when you are so precious to God? Why do you so dishonor yourself when you are so honored by God?"

Readings

Jeremiah 31:31-34

Psalm 51:3-4, 12-13, 14-15

Hebrews 5:7-9

John 12:20-33

5th Sunday of Lent - March 18, 2018

The Greek-speaking visitors mentioned in today's Gospel had come to Jerusalem on pilgrimage to celebrate the Passover, the most important Jewish holy day. And when they hear about Jesus, they give us one of the most beautiful prayers in the whole Bible.

So simple, and so powerful. They come up to St Philip and say, "Sir, we would like to see Jesus."

Jesus' response to this request is kind of confusing.

Instead of just saying, "OK, show them in," he gives a long explanation of "his hour," his coming sacrifice on the cross. At first glance, this seems like a denial.  But his last statement shows that actually, he is granting their request. "And when I am lifted up from the earth," he explains, "I will draw everyone to myself."

By his crucifixion, Jesus reveals himself to everyone, including these Greek visitors included. Christ wants everyone to find him, to see him, to learn to know and love him - that's why he became man in the first place.  And so he allows himself to be crucified, which showing us both his outer self, and his inner self.

The crucifixion exposes his heart for all to see - a heart blazing with so much love that it is willing to die for our sake, to suffer unspeakable pain and humiliation in order to reopen to us the gates of heaven. The crucifix is the great revelation of the heart of God.

If we want to "see Christ," to see and know God, we have only to raise our eyes to behold him dying on the cross in order to give us true life. There Christ is most attractive to us - and we should always remember that we are no less attractive to him when we bend under the weight of our own cross and weakness.

We all really need to experience this love of Christ; otherwise the demands of our Christian life will wear us down. If we don't discover that everything God asks of us comes from his love for us, we will just see them as meaningless duties. But once we encounter the face of Christ smiling at us, the goodness of God shining upon us, then these duties turn into an exciting adventure. That's the experience of all the saints, even those who underwent excruciating martyrdom.

A story about a widow illustrates this beautifully.

A woman was married to a man she did not love. He made her get up every morning at five o'clock, cook his breakfast, and serve it at six o'clock sharp. He made her wait on him, and was exacting in his demands on her time. Her life was made miserable trying to satisfy the requests of her husband. Finally, he died.

After a few years, she married again. This time she married a man whom she really loved.

One day while clearing out some old papers, she came across the strict set of rules her former husband had written out for her to obey. Carefully she read them over: "Get up at five, serve breakfast as six sharp..."

On and on she read. Then she stopped and thought for a second.

It dawned on her that she was still fulfilling every single one of those demands, but she hadn't realized it, because this time she was doing it for love's sake. It is not really difficult to follow Christ and obey his commandments and teachings, if we really love him. But we can't really love him if we don't allow ourselves to experience how much he loves us.

"Every man and every woman needs to find a deep meaning for their own existence. And for this, books are not enough, not even sacred Scripture. The Child of Bethlehem and the cross of Christ reveals and communicates to us the true 'face' of the good and faithful God, who loves us and who does not abandon us even in death."

We only have a couple more weeks of Lent. Nothing would please the heart of Christ more than if we made a real effort to spend more time with him in prayer during these weeks, to give him a chance to show us how much he loves us. True prayer is much more than just saying prayers.

It is a heart-to-heart conversation with God, with the God who loves us so much that even while we were still sinners he climbed up onto a cross and suffered in his own body and soul the consequences and penalty of our sins. There are special graces in the air during Lent, but we will miss them unless we take time to sit close to the Lord and talk with him.

We are all busy, and it may not be easy to make time to spend in prayer. God understands that. But if we try, I am sure we can find ways. Maybe it is just a matter of saying an extra decade of the Rosary while you're driving to the store or to work. Maybe it's just a matter of going to bed fifteen minutes earlier than usual, so that you can get up fifteen minutes earlier and spend that time reading a chapter of the Bible or of a good spiritual book, and speaking to the Lord about what you read.

God will never let himself be outdone in generosity. If we give him a bit more time, he will shower us with a lot more grace - that's just how he is: his heart never gets tired of giving. We just need to give his heart a chance. As he comes to us again in this Holy Mass, let's promise him that we will.