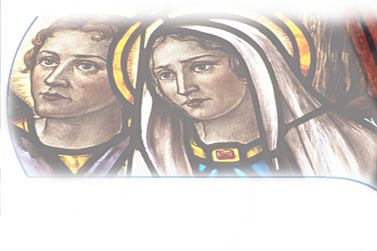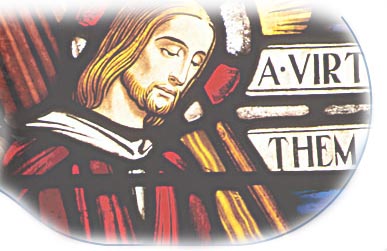 St. Dorothy Catholic Community Orlando/Winter Park, Florida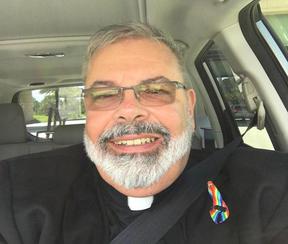 Fr. Jim's Corner will consist of pictures, homilies and thoughts from Fr. James F. Profirio-Bond, OFJ, B.S.Ed, M.Ed, C.A.G.S., Associate Pastor in Team Ministry at St. Dorothy's. He was ordained to the transitional deaconate on January 23, 2010, by Most. Rev. Lionel J. White, OSB in Ft. Lauderdale, FL and ordained to the Priesthood on January 15, 2011 in Winter Park.  Fr. Jim has been involed in Church life since the age of 7 as an altar boy; in 1969 he started his ministry as Director of Music & Liturgy for several parishes in New England,. He has conducted many choirs, bands and orchestras in the liturgical setting. He has also been Principal of several Catholic and public Schools across the country and was the founding Principal of Ave Maria Catholic School in Parker, Colorado. He was professed as a Third Order Franciscan in 1969 at St. Anthony's Shrine in Boston, MA. He began his journey to Priesthood in 1972 studying at St. John Seminary.

Readings

Genesis 3:9-15

Psalm 130:1-2, 3-4, 5-6, 7-8

2 Corinthians 5:6-10

Mark 3:20-35

10th Sunday in Ordinary Time  -  Jun 10, 2018

Jesus was focused on his mission. He worked hard to communicate his message of salvation, to train his apostles, to heal the sick and comfort the troubled. In fact, he worked so hard to fulfill his mission that it was "impossible for [him and his disciples] even to eat." But not everyone appreciated Jesus and his dedication to his mission. Even members of his own extended family, St. Mark's Gospel tells us, thought he was crazy. And the more popular and respected religious and cultural leaders of the time rejected him.

They actually accused him, as today's Gospel passage makes clear, of being an instrument of the devil. It must have been hard for Our Lord, to stay focused on his mission, to be faithful to what his Father had sent him to do, when he ran into so much opposition, mockery, and misunderstanding.

And yet, he persevered. He didn't let criticism, rejection, jealously, mockery, or persecution of any kind interfere with his loving fulfillment of God's will. Where did he get the courage to be true to his identity and mission even when those closest to him were rejecting him?

In his relationship with the Father – his heart was anchored not in the shifting sands of this fallen world, but in the everlasting love of the Lord, in doing God's will. As today's Psalm puts it: "My soul looks for the Lord more than sentinels for daybreak."

We too find it difficult to be faithful to our mission in life, to God's will for us, to his commandments and to the circumstances that he permits to trouble us. We too run into opposition, mockery, misunderstanding. We too need courage. And so, we too need to anchor our hearts in the Lord, so that we can persevere, be strong, and endure.

A sure sign that our hearts are anchored in heaven is interior joy. Even in the face of our weaknesses, failings, sins, and difficulties, if our souls are firmly anchored in God, we will be able to be cheerful at heart.

Ultimately, holiness is the fastest road to true happiness, and so the closer we are united with God, the more we will experience and spread true joy. St. Theresa of Avila used to say that "a sad saint is a bad saint." St. Dominic Savio, a boy who was a disciple of St. John Bosco, decided at a very young age that he wanted to be a saint. So the first thing he did was to stop playing in the games that the other boys were enjoying. Instead, he began moping around with a gloomy, serious look on his face.

St. John Bosco noticed this, and he asked him what was wrong. The young Dominic explained that he was trying to be holy, to live close to God. St. John Bosco smiled. He praised the future saint's intention, but pointed out that since God is always in heaven, he can't be in a bad mood, and so those who truly love God won't stay in bad moods for long either.

In fact, St. John Bosco used to say: "Enjoy yourself as much as you like, if only you keep from sin." And St. Alphonsus Liguori gave this advice:

"Whenever we feel trapped in a bad mood, we should try to dispel it immediately and not linger over it, distracting ourselves by reading a book, by singing a snatch of a hymn, or by discussing some pleasant topic with a friend."

St. Therese of Lisieux used to turn even her weakness and littleness into motives for spiritual joy. Here's a prayer she wrote that describes how she did it:

"Lord Jesus, I am not an eagle. All I have are the eyes and the heart of one. In spite of my littleness, I dare to gaze at the sun of love and long to fly toward it. I want to imitate the eagles, but all I can do is flap my small wings. What shall I do? With cheerful confidence I shall stay gazing at the sun until I die. Nothing will frighten me, neither wind nor rain. O my beloved sun, I delight in feeling small and helpless in Your presence; and my heart is at peace."

Anchoring our hearts in heaven gives us a source of courage so that we can follow Christ faithfully here on earth. But how can we set the anchor and keep it firmly in place? This is what the spiritual life is all about. And there are four pillars to a healthy spiritual life.

First, and most important, is prayer. Prayer is a lifting of the heart and mind to God, an asking of good things from God, and conversing with God. We need to begin and end each day with prayer. And we need to set aside a few minutes every single day just to be alone with the Lord, our Creator, our God.

This is a daily God-time. In these 15 or 20 minutes alone with the Lord, we can read and reflect on the Bible or another good spiritual book.

We can write in a spiritual diary. We can simply speak to the Lord from our hearts, or even engage in Christian meditation. Without prayer, it is impossible to keep our hearts anchored in heaven.

Second, we have the sacraments. All the sacraments unite our souls to God, and they strengthen us and nourish us with God's grace. This is especially true of Holy Communion and Confession – these should be as regular a part of our lives as eating and sleeping.

Third, we need to make a daily effort to follow Christ's teachings and example in all of our words, actions, and relationships.

Fourth, we need true Christian fellowship. We can't do it alone; we are not meant to; Christians are not lone rangers.

By weaving these four means for spiritual growth more and more deeply into our lives – prayer, the sacraments, Christ-like virtue, and Christian fellowship - we will do our part to keep our lives anchored in heaven, so that no difficulty, opposition, or challenge can throw us off course.

In this Mass, Jesus will renew his commitment to each one of us. As he does, let's renew our commitment to him, and promise him that we will make a decent effort to do our part in the spiritual life.

Readings

Ezekiel 17:22-24

Psalm 92:2-3, 13-14, 15-16

2 Corinthians 4:13 - 5:1

Mark 4:26-34

11th Sunday in OT  -  June 17, 2018

Without a doubt, one of the bishop emeritus, Benedict favorite topics is hope. And not just because it rhymes with "pope." Rather he recognizes hope as the antidote to a world crisis that is deeper and more dangerous than any economic or environmental catastrophe could ever be.

Those kinds of material tragedies can cause us some painful suffering, but they cannot take away the meaning of life, which is to live in friendship with Christ by loving God and loving our neighbor. Even in the midst of intense suffering, we can continue doing that. So the most dangerous crisis in our age is not economic, environmental, or even political. Instead, it is spiritual.

It's the tendency of our culture to promise happiness without God. Because of our technological advances, this promise tells us, it's only a matter of time before we ourselves create heaven on earth - no need for superstitions like religion to help us. This is a false promise, because we were "made to live in communion with God, in whom alone we find happiness" (Catechism, #45).

Christian hope is the mighty virtue that gives us the strength and wisdom to resist the seductive voice of this false, evil promise, keeps alive in our hearts the deep conviction that our true home is not here on earth, but in the Father's house in heaven,  and sustains our faith in the midst of the darkness and difficulties of our earthly journey.

This is what St Paul is talking about in today's Second Reading.

He reminds the Christians of the worldly, wealthy, and pleasure-centered Greek city of Corinth that their true happiness is waiting for them in heaven, when God will reward them for their service to his Kingdom here on earth. He points out that this long-term perspective, revealed by Christ, is the source of courage to resist temptation and despair. And then he writes that amazing line, describing how Christians navigate through this fallen world: "We walk by faith," he writes, "not by sight."

The Church surrounds us with examples of walking by faith and not by sight.

Think of the Blessed Virgin Mary. At the very beginning of her adventure, she saw an angel. From then on, she saw nothing special. She gave birth to Jesus, and he was just like any other baby. She raised him in Nazareth, and he ate, slept, studied, worked and got into trouble just like any other growing boy. She saw nothing special, but did she give up on God? Did she demand spiritual fireworks? No. She stayed faithful to her mission, all the way to Calvary, where she stood at the foot of the cross and watched her Son die a horrible death.

She didn't rebel against God even amid the inexpressible pain of her Son's Passion. She walked by faith; her hope in God's goodness, power, and wisdom didn't waver. And she received her reward: she was assumed into heaven and crowned Queen of the universe ad our Basilica off of I-4 is named.

Think of the Eucharist. When the celebrant elevates the consecrated Host above the altar, we know Jesus is really present under the appearances of simple bread, not because we see him there, but because we believe in his Word.

Think of the candles that we light for people in church. Some of you may remember this practice. Many churches have stopped this practice because of fire or have changed to electric candles. Why do we do that? Not because the candles are some kind of magical weapons to ward off evil spirits and bring good luck. Rather, they are an expression of our faith that God is always paying attention to us. So even when we leave the church building, the candle continues to burn, just as God's love continues to watch over us and answer our prayers.

Truly, if we follow the gentle guidance of our Church, we will never fall into the modern trap of trying to walk just by sight, because we will always be walking by faith.

Understanding that we "walk by faith, not by sight," is a help to every aspect of our Christian life, but maybe most especially to our life of prayer.

Let's face it, we live busy lives, full of challenges, problems, and difficulties alongside the many joys and satisfactions. I have many of you voice this. As a result, when we come to Mass or prayer, we often find ourselves distracted, tired, or even a bit confused. And what's more, in the back of our minds we are usually expecting strong emotional consolation, deep insights, and oceanic interior peace - as spiritual people do in the movies. But that is a false expectation, because we don't walk by sight, by what we can feel and touch; we walk by faith. And our faith tells us that prayer isn't about feelings, it's about friendship. And friendship is built on commitment, loyalty, and love.

That's the foundation of Christian prayer. When we pray, when we come to Mass, we don't come in order to stir up feelings - we can do that at the movies or at a concert. Rather, we come to turn the attention of our hearts and minds to God.

If good feelings come, great. But if they don't, that's great too! It doesn't change the truth of friendship with God. When dark clouds block out the sun for a little while, the sun is still there. Just so, when we turn to God in prayer and find it hard to feel his presence, our faith reminds us that he is always with us, listening to us, and guiding us.

As we continue this Mass, let's thank God for the gift of Christian hope and Christian faith. And let's promise to do our best to use these gifts this week, to exercise them, walking by the stable and dependable truth of faith, not the false and collapsible promise of sight.

Readings

Isaiah 49:1-6

Psalm 139:1b-3, 13-14ab, 14c-15

Acts 13:22-26

Luke 1:57-66, 80

Solemnity: Nativity of St. John the Baptist

Elizabeth and Zechariah are put to the test when the time comes to name their child, and they pass that test with flying colors. Among the Jews at the time, it was customary to give first-born boys names that would link them to their ancestors, to their fathers and their fathers' fathers. But this elderly couple chose a name foreign to their family.

They did so because that's what God had asked them to do through the angel's message, back when Elizabeth was still barren. Their fidelity to God's will in this case was not easy. It caused a stir among their neighbors. It wasn't the comfortable and acceptable thing to do. It meant bucking social convention and becoming vulnerable to gossips and tale-bearers.

But Elizabeth and Zechariah did what God wanted them to do anyway - and as a result, two wonderful things happen. First, Zechariah miraculously recovers his speech, which he had lost when he doubted the angel's message nine months before. Second, the whole region is thrown into awestruck admiration of God. And so, Elizabeth's and Zechariah's faithfulness to God's will in spite of social pressure plants the seeds that St John the Baptist will later harvest when he begins his mission of preaching and baptizing.

Whenever God makes his will known to us, through the voice of conscience, Church teaching, or even strong interior inspiriations of the Holy Spirit, he does so for a reason.  Our obedience will draw us closer to God personally (which is the secret to lasting happiness), and it will also cause a domino effect of grace and blessing to those around us. Trusting obedience to Christ and his Church is always the best policy. God's way, even when it requires self-sacrifice, is definitely the best way.

One person who understood this truth better than anyone else in history is the Blessed Virgin Mary. As a young woman, she had her plans. She was engaged to be married to St Joseph. She was well respected by family, relatives, and friends. She had a great reputation in her city. She was looking forward to a life of faithful marriage and fervent dedication to God, a simple and peaceful life, the very best kind of life that could be hoped for in ancient Palestine. And then one day an angel shows up and tells her that God has a different plan in mind for her.

God wants her to be the mother of the Messiah.

Mary was smart.  She knew that accepting God's plan would mean scrapping all of her plans. She knew she would lose her reputation. She knew she would risk losing her fiancée, as well as any possibility of getting another one. She knew that Jewish law would even permit her to be exiled or stoned to death if she was found pregnant out of wedlock, through the action of the Holy Spirit, as God was asking of her.

She knew all that.  And what did she say?  "I am the handmaid of the Lord.  Let it be done to me according to God's word." She trusted that God's way was the best way.

Later in the Gospels, Jesus uses her example as a model for all of us, when he reveals the secret of happiness: "Blessed are they," he says in chapter 11 of Luke's Gospel, "who hear the word of God and keep it."

One of the strongest influences that tends to keep us from doing things God's way is peer pressure. Peer pressure doesn't just affect kids and teenagers.  It's a factor for everyone. Peer pressure is actually not pressure from peers, from others. Rather, it's pressure that we put on ourselves when we care too much about what other people think of us.

Many times, we are afraid that if we don't go along with what the "right crowd" is doing, we may end up being cut off from the right crowd - whether this means wearing certain clothes, driving certain cars, going to certain vacation spots, or even taking part in sinful activities.

On the other hand, there is a natural kind of peer pressure that can actually help us follow Christ.

For example, if our good friends also happen to be good Christians, we would be wise to value their opinion about our decisions.

Sometimes we are more vulnerable to temptation than we realize, and the fear of disappointing someone who is morally upright can shield us from sin. But even that only works for a little while.

If we are motivated mainly by what others may think, we can never develop inner strength and peace, because what other people think is not always right, wise, or dependable. But what Christ thinks is.

If Christ is our compass, we are assured both of arriving safely to the harbor of heaven, and of a deeply fulfilling and meaningful - though not always easy - life here on earth, as Elizabeth and Zechariah discovered.

Christ wants to be our sure guide; his way is the best way. He wants to free us from the chains of peer pressure. When he comes to us today in Holy Communion, let's tell him that we want the same thing.

Readings

Wisdom 1:13-15; 2:23-24

Psalm 30:2, 4, 5-6, 11, 12, 13

2 Corinthians 8:7, 9, 13-15

Mark 5:21-43 or Mark 5:21-24, 35b-43

13th Sunday in Ordinary Time - Jul 1, 2018

Today's readings remind us that in desperate situations even a drop of faith in Our Lord is enough to make the outcome exceed our expectations.

In today's First Reading we're reminded that death may be something we expected, but it was not something Our Lord wanted. The Lord created everything as good, something that would help us to grow and thrive. Death is a lack of something, so we can't pin death on the Lord.

Sin entered the world because the devil, already fallen, couldn't stand that anyone wasn't. Envy is best summarized as seeing someone's gain as your loss. Sin introduced a destructive element into Creation, and that destruction led to death. Physical death is a consequence of the spiritual death caused by Sin.

If physical death is terrifying and horrible, spiritual death is far worse.

In today's Second Reading Paul reminds us that Our Lord did the exact opposite of the devil, and his response to sin and death exceeded everyone's expectations. When we spit in the Lord's face due to our sin, he was gracious enough to forgive us and give us another chance. However, he didn't stop there. He took the consequences of sin and death upon himself to destroy them. If envy is seeing someone's gain as your loss, Our Lord saw our loss as his loss and left aside all the riches he enjoyed in Heaven and took death upon himself so that we could regain life. Paul talks about helping others when we're enjoying abundance. Our Lord always has an abundance to share, if we believe in him.

In today's Gospel, we see two acts of desperation mixed with faith that need a little encouragement.

Jairus, despite his position in the synagogue, is not afraid to throw himself at Our Lord's feet to beg the healing of his daughter. The hemorrhagic woman has tried everything and decides to take a risk on Our Lord being able to help her, but without exposing herself. Our Lord permits circumstances that help them close the gap between what they want–healing–and what they need to get it: faith.

The hemorrhagic woman wants something good, and she received it, but she didn't entirely go about it the right way. Touching a rabbi in her state was considered under Mosaic Law a ritual defilement of Jesus. She sought healing from Jesus but wanted it on the sly: she didn't want to be his disciple. Imagine her fear and shock when Jesus knew that someone had touched him and received healing from him. She couldn't remain anonymous; God is not an ATM, and we shouldn't treat him like one. In this case, being open about her need and the miracle had another purpose: Jairus' hopes had been dashed by the news that his daughter had died.

Seeing what the hemorrhagic woman had received with little effort and, after a little coaxing, great courage, helped Jairus to have the faith and courage he needed for Jesus to work a miracle for his daughter as well in the face of an impossible situation.

When you need to disinfect drinking water, and boiling is not an option, just a few drops of plain bleach per gallon render the entire water drinkable. A typical oil change's amount of oil (five quarts) can contaminate a million gallons of water. Both Jairus and the hemorrhagic woman in today's Gospel were desperate, but a drop of faith was enough for Our Lord to give them the help they wanted. It was not the help they needed; Our Lord in his abundance healed and restored to life. He wasn't obligated to help them, but he chose to help them.

Today's Second Reading is part of St. Paul's appeal to the Corinthians to take up a collection for Jerusalem, which was suffering a famine at the time. He speaks of Our Lord leaving aside the riches of his abundance so that through his poverty he could enrich others. When we're blessed with abundance, whether it is time, talent, or treasure, sitting on it should not be an option.

What abundance do you have that you can share with others?

Readings

Ezekiel 2:2-5

Psalm 123:1-2, 2, 3-4

2 Corinthians 12:7-10

Mark 6:1-6

14th Sunday in Ordinary Time

"Our eyes are fixed on the Lord... as the eyes of servants are on the hands of their masters." This image from today's Psalm is a mirror of what it means to be a complete, mature follower of Jesus Christ. In today's Gospel reading we heard about Jesus' reaction to how the residents of his home town received his teaching: "He was amazed at their lack of faith." But earlier in that passage, we saw how those same people were "astonished" when they listened to the Lord's preaching.

How do these two things go together?

On the one hand they heard what Jesus was telling them, and it made an impact on them. But on the other hand, what they heard didn't change their lives; they perceived the truth of Christ's words, but refused to welcome that truth into their hearts. This refusal, St Mark tells us, is a "lack of faith."

Faith, then, which is the foundation of Christian life, involves two things.

It involves hearing God's word, and also heeding that word. God is always speaking to us, and we usually hear him - in our conscience, in the teachings of the Church, in the words of the Bible - but oftentimes we don't heed what we hear, and that stunts our spiritual growth. This was God's constant complaint in the Old Testament, as we just listened to in today's First Reading. God sent them prophets over and over again, to show them the way to a meaningful and abundant life, and they heard what the prophets had to say, but they didn't heed it; they "resisted" it, they "revolted" against it.

Following Christ means both hearing and heeding the Word of God; it means keeping "our eyes fixed on the Lord... as the eyes of servants are on the hands of their masters."

Jesus doesn't get angry very often in the Gospels. And the few times he does get angry, his righteous anger is always directed against the same sin: hypocrisy. He turned over the money-changers' tables in the temple because they were pretending to be pious but were really being greedy.

And he railed against those Pharisees who put on the appearance of being religious, but whose hearts were as hard as flint and cold as ice. He called them painted tombs: faithful on the outside, but dead and rotten on the inside. When we hear God's voice but don't heed it, that's the sin we are falling into: hypocrisy. Often it is difficult for us to obey God's will, because we are weak, fallen human beings.

Jesus never became angry at weakness.

But when we pretend to know more than God, when we twist Church teaching to fit our own comfort zones, and when we don't even make a decent effort to live out what we profess to believe, then we are in danger of becoming like those painted tombs. Sometimes the evil tempts us in this area by trying to convince us that little hypocrisies are no big deal.

But this is a lie.

Every Catholic is an ambassador of Jesus Christ, the only Savior.

And so, when we go to Mass on Sunday, but fall into selfish, uncharitable, or self-indulgent patterns of behavior on Saturday and Monday, we are giving Jesus a bad name.

The Catechism actually identifies this self-contradictory behavior of Catholics as a main factor in leading many people to become atheists. But this "intimate and vital bond of man to God" (GS 19 § 1) can be forgotten, overlooked, or even explicitly rejected by man. Such attitudes can have different causes: revolt against evil in the world; religious ignorance or indifference; the cares and riches of this world; the scandal of bad example on the part of believers; currents of thought hostile to religion; finally, that attitude of sinful man which makes him hide from God out of fear and flee his call.

Truly, following Christ means both hearing, and also making a decent, heartfelt effort to heed the divine Word. Why is it so hard both to hear and also to heed God's word? One reason is that God loves us too much to let us settle for spiritual mediocrity.

He is always calling us to spiritual excellence, also known as holiness. But the pursuit of excellence always involves breaking out of a comfort zone. For the people of the Old Testament, being faithful to the words of the prophets meant breaking away from popular forms of idolatry. It meant being different from their neighbors - that was going out of their comfort zone. For the people of Nazareth, heeding Christ's words meant admitting that Jesus was superior to them, which rubbed them the wrong way.

Today we face the same challenges.

Accepting, following, and defending our catholic teaching makes us different than our neighbors and other catholics. We don't entertain ourselves with continuous drunkenness, drugs, and promiscuity. We don't respond to marital difficulties with instant divorces. We put our principles before our popularity, and our faith before our feelings. Following God's commandments means admitting that God is superior to us, that he has rights over us, that we need GOD and depend on GOD.

In today's world of self-sufficiency, technological achievement, and moral relativism, those are counter-cultural convictions; they shatter our psychological comfort zones. But that's what it means to have faith.

St Mark tells us that because the people of Nazareth lacked faith, Jesus "was not able to perform any mighty deed there."  If we want to unleash God's power in our lives, we must take the risk of faith, of both hearing and heeding God's word.

In this Mass, Jesus is renewing his commitment to us. As he does that, let's renew our commitment to him, asking for the grace to love him enough to accept his costly invitation to spiritual excellence, today and every single day of our lives.

Readings

Amos 7:12-15

Psalms 85:9-10, 11-12, 13-14;

Ephesians 1:3-14 1:3-10

Mark 6:7-13

15th Sunday in Ordinary Time  -  July 15, 2018

Today's readings remind us that we, like the apostles and prophets, have been chosen and sent into the world to share the Gospel. One way in which we share the Gospel is through spiritual poverty, which puts the goods of this world into perspective.

In today's First Reading the prophet Amos is accused by the priest in charge of the shrine at Bethel of prophesying as a scam to get some food. Amos responds that he owned a flock and sycamore trees: he had property and possessions and was not a beggar being creative to get some food. Amos was a prophet because the Lord chose him and sent him to prophesy, and, like the Twelve in the Gospel today, being a prophet doesn't involve being well equipped or focused on making a living. Amos was chosen to be a prophet and leave his possessions behind. He may have been mistakable for a beggar, but he had everything he needed to accomplish his mission.

In today's Second Reading St. Paul teaches us that we were not chosen to become rich in the material sense of the term, but to be holy and without blameless before God the Father, thanks to Our Lord. Only a worldly person sees a holy person as poor just because they are not swayed or burdened by material well-being. The Lord lavishes spiritual treasures upon the holy: the second chance of the Redemption after the Fall, the call to become his adopted children, forgiveness for our sins, and the gift of the Holy Spirit.

In choosing us, he has also revealed his plan of salvation and our part in it. When we accept his calling, we receive all these treasures and the opportunity to help others to receive them too.

In today's Gospel Our Lord teaches the Twelve that to be an apostle means to give a Gospel example to foster a more effective proclamation. One example is poverty. Today he tells them to take what they need, but to keep it simple. Our testimony of Gospel simplicity in the things we use is also a way we evangelize. We live this poverty to fulfill our mission as apostles.

This Gospel poverty also helps us to see the true treasure we possess; a treasure so eloquently expressed today in the Second Reading by St. Paul.

Holiness is the ultimate happiness, even if it seems tough at times, and a great peace comes from having our sins forgiven, making us blameless before Our Heavenly Father. Let's thank Our Lord today for all the spiritual wealth he has lavished upon us, and ask him to show us, in the light of those spiritual treasures, what things we need, what things we don't, and how we can best share them with others.

At the Franciscan monastery of Greccio, Italy is preserved the sleeping quarters of St. Francis of Assisi. When you arrive at St. Francis' tiny cell you find just rock; he slept on a bare rock. A friend at one point gave him a feather pillow to sleep on, and it made it impossible for him to sleep.

We can quickly get bogged down by our creature comforts if we let them. What's something you could give up for a few hours, a day, or a week to practice voluntary Gospel poverty? Consider the one material thing you think you couldn't live without and try living without it for as long as your resilience permits. Our sacrifices are just as fruitful as our prayers.

Readings

Jeremiah 23:1-6

Psalm 23:1-3, 3-4, 5, 6

Ephesians 2:13-18

Mark 6:30-34

16th Sunday in Ordinary Time

Jesus' Apostles had completed their first successful missionary endeavor. After being with him for a long time, under his tutelage and guidance, they had been sent out to be his ambassadors, to announce his message and testify to its truth. Now they returned to report their progress.

We know from the other evangelists that this moment of reunion was full of rejoicing and energy - they had experienced the power of God working through them, moving people's hearts through their words and deeds.  And how does Christ respond when his missionaries return from their exciting and busy adventure?  He takes them aside to rest, to be with him again in the quiet intimacy of their small community.

The lesson is clear, but so hard to put into practice: active apostles, Christians who are energetically engaged in evangelizing the world around them, need to balance their activity with contemplation, with time spent in personal conversation with the Lord.

Sometimes we can wonder why we get so emotionally and spiritually exhausted by the busy-ness of our lives. It's because we aren't recharging our spiritual batteries.  Stress, discouragement, and other crippling emotions can wear us out if we aren't daily reinforcing our faith in Jesus Christ. Only our friendship with Christ can supply us with the strength and wisdom we need to be truly successful, successful not just in the roles we play, but in who we are beneath those roles.

Without prayer, study, and time alone with God, our well will soon run dry - we will have nothing substantial to offer others. But without action, without giving freely to others what we have freely received from God, our spiritual waters will become stagnant, lifeless - like a lake with no outlet. Contemplation and action, prayer and work - such was Christ's way, so such should be every Christian's way.

Our society tends to stress the importance of action more than prayer, but the two really are meant to go together. Jesus taught this not only in the way he treated his closest followers, as in today's Gospel, but also by the example of his own life.

Towards the beginning of his public ministry, he and his apostles visited Simon Peter's house, where he cured Peter's mother-in-law and then spent the evening curing the sick and exorcising devils from the neighbors.

The next morning, the apostles got up early to start what they knew would be a very busy day. But when they looked around for Jesus, they couldn't find him. They searched all around and finally located him up in the hills outside of town, praying. And when they told him that people were already lining up outside the house to see him, he said to them that it was time to move on to other towns. Jesus too knew that a busy day lay before him, but he also knew that in order to get through it productively, he had to start off with prayer.

The same thing happened on the night before his passion.

Knowing that he was in for the most grueling action of his life - the trial, flagellation, and crucifixion - he went to the Garden of Gethsemane and prayed. Jesus himself led a full and active life, but that activity was fueled and inspired by his prayer - and if that's the case for him, the Son of God, how much more should it be the case for us, his adopted brothers and sisters!

St Benedict of Nursia, the father of monasticism in the West, used a motto that sums up perfectly this Lesson: Ora et labora.

"Ora" is Latin for "pray." And "labora" is Latin for "work." Pray and work: These like the two sides of the coin of our Christian life.

We are called to become close friends of Jesus Christ, each one of us, and we can only do that if we develop our prayer life. But we are also called to be his fellow soldiers, ambassadors and agents of his everlasting Kingdom, and that means we should be putting our talents, time, energy, and creativity into doing things that will make this world a better place, a place more worthy of our King.

As we continue with this Mass, praying from our hearts and receiving the bread of life that will strengthen us for this coming week's work and battles, we should ask ourselves an important question.

Have I found the right balance between "ora" and "labora" in my life? Some only pray when they come to Mass on Sunday. The rest of the week they barely even think about God. Others are in the chapel so much that they neglect their other responsibilities. Some try to leave all the Kingdom-building activity to the nuns and missionaries. They don't stay on the lookout for opportunities to help others discover the one thing worth discovering in this life: friendship and companionship with Jesus Christ. Others are constantly trying to force-feed everyone they meet with the Gospel, violating common sense and common courtesy.

Each one of us needs to find the balance that goes with our personality and life-circumstances. God will help us, but it's up to us to get the ball rolling.

Readings

2 Kings 4:42-44

Psalm 145:10-11, 15-16, 17-18

Ephesians 4:1-6

John 6:1-15

17th Sunday in Ordinary Time

We just heard a passage from the Gospel of John, which is strange, in a sense. It's strange because this year is the second year of the three-year cycle of liturgical readings - Year B. As you know, ever since the Second Vatican Council, the Church has been following this three-year cycle of Sunday readings. Before the Council, the Church followed a one-year cycle. The three-year cycle was designed to give us more exposure to the vast riches contained in the sacred scriptures. During each of the three years, the Sunday Gospels focus on one evangelist.

Year A gives us readings from St Matthew's Gospel, Year C gives us readings from St Luke, and Year B, this year, gives us readings from St Mark. But this week we have begun making our way through the sixth chapter of St John's Gospel - why is that? The reason is pretty simple. St. Mark's Gospel is the shortest of the four Gospels.

So we needed to fill in some weeks to make it all the way through the long season of Ordinary Time. And since St John's Gospel doesn't have its own year (we usually read through it during the intense liturgical seasons like Christmas and Easter), this created a perfect opportunity to spend a few weeks to go through this crucial chapter. And so, for the next four weeks, we will have a chance to reflect on the lessons it contains.

This is especially important lessons, because John Chapter 6 is all about the Eucharist, and the Eucharist is, as the Catechism teaches, us "the source and summit of the Christian life" and as you have heard from me ad nausium the "Red Bull" we need to survive in this messed up world and to be Jesus' ambassadors to all we meet out there. Those are serious claims, and we would we wise to learn more about it. In today's miraculous multiplication of the loaves, Jesus teaches us two critical things about this most Blessed Sacrament.

The first critical thing is that it was his idea.

Some critics of the Church argue that the central role of the Eucharist in Church life was a later invention. They say that as Church bureaucracy grew through the centuries, it invented devotion to the Eucharist as a way to give more power to the priests. It is true that our understanding of the meaning of the Eucharist has increased as the centuries have passed. And it is true that practices like adoration of the Blessed Sacrament and solemn benediction were developed only as the centuries moved along. But it is not true that the fact of the Eucharist itself was a "later invention."

It was Christ's own idea.

This will become clearer and clearer as we make our way through Chapter 6 of St John's Gospel - in fact, you may want to read through the whole chapter at home today, looking for clues that the Eucharist was the Lord's idea; you'll find plenty. But even before he starts talking about the Eucharist, we can see him preparing for it. Notice, for example, how closely this multiplication of the loaves resembles the Mass, which is the perpetual celebration of the Eucharist.

First of all, St. John tells us that "the Jewish feast of the Passover was near," and we know that on the feast of Passover, during the Last Supper, Jesus instituted the sacrament of the Eucharist. Then St. John explains that a large crowd was gathering around Jesus, because they had seen his signs of healing.

Well, all can receive the Eucharist, because they have been previously freed from original sin by the sacrament of baptism, a sign of spiritual healing. And then some people from the crowd bring a few offerings to Jesus - the loaves and fish, just like our offertory after the Creed. And what did Jesus do? He "gave thanks" and then "distributed" the food.

This mirrors perfectly the second half of Mass. In the Eucharistic prayer the priest gives thanks to God together with the congregation, and then all receive Communion.

And to top it all off, St John specifies that there were basketfuls of bread and fish leftover, and Jesus instructed his apostles to gather them together and preserve them. We cannot do this part due to our situation but in worship spaces that are permanent, that's exactly what we do with the hosts that remain after Communion; we gather them in the vessels and reserve them in the tabernacle. All of this is no accident.

Jesus is not just giving the crowds a free lunch to show them God's generosity and concern; he is also getting them ready to understand his coming discourse about the Eucharist.

The second critical thing that today's Gospel tells us about the Eucharist is that we really need it. The crowds following Jesus had no food. And the disciples had no money to buy food. The five loaves and two fish were simply not enough to do the job. The apostles were at the end of their rope; they were helpless; they could do nothing to satisfy the needs of the people.

Some skeptics argue that actually the people had plenty of food, but they didn't want to share it. And so, the critics say, the real miracle is that somehow Jesus, by sharing what he had, convinced them all to do the same thing. But to reading this passage, and the parallel passages in the other Gospels, in that way is to do violence to the Bible - it's distorting the words of the text, not interpreting them.

The fact that Jesus really did multiply the bread is emphasized by today's First Reading, where the prophet Elisha performed a similar miracle for a hundred people. Only the power of God was sufficient to meet the needs described by these passages of the Bible. It reminds us of another Old Testament passage where God's power had to intervene: when he sent the Israelites manna in the desert. That too was a foreshadowing of the Eucharist, the true bread from heaven, as next week's Gospel passage will remind us.

If Jesus hadn't intervened with his miracle, those people would have gone hungry; they needed bread, and only Jesus could give it to them.

The same thing goes for us today.

To live the lives of wisdom, courage, hope, faith, and self-giving that we are called to live, in a messed up culture that is like a desert, void of all those virtues, we need God's help. And he gives it to us, by feeding us with his very own wisdom, faith, courage and strength, through the Eucharist. Giving us the Eucharist, the supernatural nourishment of Christ's own body and blood, was God's idea.

And he came up with this idea because he looked out at us, saw the depths of our hearts, and knew that we needed his help, his love, his grace. Every Mass is a celebration of this great gift of the Eucharist.

As we continue with this Mass, let's make an effort to live it deeply. And we can live it deeply, by paying attention to the words of the liturgy, by stirring up sentiments of gratitude and faith in our hearts, and by remembering that we are not alone, that through this Mass we are connected to those who celebrate this Eucharist throughout the world and throughout history who have gathered around the same altar and received the same Holy Communion, obeying our Lords' command: "Do this in remembrance of me."

Readings

Exodus 16:2-4, 12-15;

Psalms 78:3-4, 23-24, 25, 54;

Ephesians 4:17, 20-24;

John 6:24-35.

18th Sunday in OT – August 5, 2018

In today's Second Reading Paul reminds us that when we become believers in Christ, we can no longer live in the same way. In today's Gospel, we see Jesus extending that invitation to the crowds for whom he had just multiplied the loaves and fishes, yet they were still seeking a sign like the one recalled in today's First Reading. It was time to leave the First Reading attitude behind and believe in him.

In Today's First Reading the Israelites wanted their bellies filled, and complained, and were even willing to return to slavery just to have a full stomach. They're still far from today's Gospel, a people who need signs just to keep going at all. The Israelites today had a week faith that could only be nurtured by signs, but signs don't last forever, nor are they meant to. The Lord always planned to go beyond simply providing subsistence to a desperate, sometimes disgruntled people. The people who sought Jesus in today's Gospel still want nothing more than a full stomach, but Our Lord is trying to help them see that what they crave is what that full stomach normally gives them: life, not just for a few decades, but for eternity.

As Jesus reminds them, full stomachs didn't enable those Israelites under Moses to live forever, even though the Lord provided them with manna to eat.

Our Lord wasn't just speaking metaphorically when he said he was the bread of life: every time we receive the Eucharist we know that he is the Bread of Life, and we know that one day that we'll never need to fear to die of hunger or anything else ever again.

Like the Israelites in the First Reading the people were still seeking signs, but now the moment had come for faith, a faith that lead to no longer living as the Gentiles did, just focused on immediate needs and concerns of this life and not seeing the bigger picture where this life is a pilgrimage toward eternal life. The Israelites who grumbled in the desert in the First Reading didn't live to see the Promised Land due to their lack of trust in God; the people in today's Gospel are being extended an opportunity to one day enter into the true Promised Land, but they have to trust the new Moses–Jesus–to lead them.

It's unknown who first coined the phrase, "There ain't no such thing as a free lunch," but the "free lunch" referred originally to the practice in American saloons of the nineteenth century of offering a free, often salty, lunch to pique the thirst of the patrons and encourage them to buy drinks. This principle goes way beyond the nineteenth century. Have you ever patronized a movie theater where the popcorn and beverages cost more than the admission? How about a casino where the food and drinks are cheap or free as long as you keep gambling?

If a free lunch is a lure to get you to buy something else, it is also not free because it costs somebody something, even if that somebody is not you. They're providing the lunch for free in the hope of getting something else.

The Eucharist isn't a free lunch either. Our Lord offers it expecting our faith and holiness, and he also pays for it on the Cross. Whenever we receive Communion, we hear "the Body of Christ" and respond "Amen" without thinking much about how incredible it is that we are receiving God into our hearts under the appearance of bread.  Whenever we genuflect in front of a tabernacle, and that little red lamp is glowing nearby, we acknowledge our faith that Our Lord is sacramentally present in the Eucharist.

Imagine the crowds hearing the teaching of the Eucharist for the first time and trying to understand it before believing in it. In today's Gospel Jesus is trying to move them from thinking of ordinary bread in their stomachs to thinking of the bread of life.

Our Lord today is asking them to go from what they understand of bread and the thought of endless bread to what they are really looking for: eternal life, not just as living forever, but as living contentedly forever.  When we consider our needs and our expectations for God to help fulfill them we can never lose sight of our ultimate need, God, and the means God has given us to fulfill it: believing in his son and receiving him as the Bread of Life.

Let's try believing today even when understanding something God teaches us is challenging, knowing he is always trying to provide for our eternal needs, not just our short-term ones.

Readings

1 KGS 19:4-8

PS 34:2-3, 4-5, 6-7, 8-9

EPH 4:30—5:2

JN 6:41-51

19th Sunday in Ordinary Time

Christ packs three momentous lessons into this discourse on the Eucharist in today's Gospel passage. First, he points out the mystery of faith, that no one can believe in him "unless he is drawn by the Father." Faith in Jesus Christ supplies us with life's only dependable fuel, and yet, faith in Christ is God's gift, no one can conjure it up on their own, in a chemistry lab. When we look at the Host, no scientific test can prove that Jesus Christ is truly present there, body, blood, soul, and divinity. And yet, we know that he is; we have been given the gift of faith. This is why the priest or deacon says, after the consecration at each Mass: "Let us proclaim the mystery of faith." Second, this faith in Christ leads to "eternal life."

Later in the Gospel, Jesus tells us that eternal life consists in knowing "the only true God, and Jesus Christ whom [God has] sent".  In Biblical language, "knowing" implies deep interpersonal intimacy, the kind of relationship we all yearn for. That we can have a relationship like that with God himself, who is more lovable, more beautiful than any other person is or can be, is the Good News of Jesus Christ. God hasn't kept his distance from us sinners; he wants us to know him and share his life.

Third, Jesus himself is the "bread" of this eternal life, its source and sustenance. Without bread, without food, physical life perishes. Without Jesus, without his "flesh for the life of the world" in the Eucharist, our life of intimate communion with God will perish. It's that simple - and it's that crucial.

Eleven times in this discourse Jesus speaks of himself as the bread of life; he's really hoping that we'll get the message. The gift of faith gives us access to eternal life, and the Eucharist makes that life grow within us.

We accept and believe this on faith, but it is not a blind faith. God supports our faith in many ways. He knows that the culture of this messed up world is constantly trying to erode our faith. And so, in his wisdom and according to his providence, he sends us miracles, sometimes dramatic, to give our tired faith a turbo boost.

The history of the Church is full of Eucharistic miracles.

Recorded miracles include hosts that survived fires, hosts that started to bleed during Mass, hosts that lost their appearance of bread and transformed into flesh... But some of the most remarkable signs God has given us regarding the Eucharist has to do with Holy Communion. Through the centuries, there have been many saints, both men and women, who have lived for entire periods of their lives just on the Eucharist. They took no food or drink, but only received Holy Communion every day.

St Catherine of Siena was one of these, and so was Blessed Alexandrina da Costa, from Portugal.

But one of the most amazing cases was St Nicholas of Flue, who lived in Switzerland during the 1400s. He lived as a hermit and for 19 years and during that time ate or drank absolutely nothing except daily Communion. Even when he tried to eat normal food he simply couldn't keep it down. Our Lord himself explained to Blessed Alexandrina why he gives this grace to his some of his saints: "You are living by the Eucharist alone," he told her, "because I want to prove to the world the power of the Eucharist and the power of my life in souls." Christ is the fullness of life and meaning that we all hunger for, and the Eucharist is Christ's real presence. This is what our faith teaches us.

As the Bishop emeritus of Rome Benedict XVI put it: "In the sacrament of the altar, the Lord meets us, men and women created in God's image and likeness, and becomes our companion along the way. In this sacrament, the Lord truly becomes food for us, to satisfy our hunger for truth and freedom. Since only the truth can make us free, Christ becomes for us the food of truth."

Faith is connected to the Eucharist because it reveals Christ's presence to us, but it is also connected in another way. Physical food nourishes our bodies simply by the act of eating. Our digestive processes take over as soon as we swallow our food. We don't have to think about it; our attitude doesn't help or hinder it.

Not so with the spiritual food of the Eucharist.

If we receive the Eucharist out of routine, in a distracted frame of mind, then we will not receive all the grace that God wants to give us. But if, on the other hand, we receive the Eucharist with the right dispositions, God's grace will have more room to act, strengthening our souls and making our spirits grow. Faith, a lively, profound, and solid faith, is part of this right disposition.

As we pray before the tabernacle, for example, or as we receive Holy Communion, we should activate our faith, consciously stir it up. We should focus our attention as completely as possible on Jesus Christ, the living bread who has come down from heaven to be our spiritual food. And then immediately after receiving Holy Communion, we should enter into a conversation with him in our hearts. This is why the Church invites us to have some time of silence after Communion, so that we can activate our faith and spiritually digest the living bread. And if this is hard, there is no need to be afraid.

Remember, it is the Father who draws us to his Son; it is God who gives us the gift of faith. So if we need a faith-boost, all we have to do is ask for it, saying, humbly and confidently, "Lord, increase my faith, so that your grace can bear more fruit in my life."