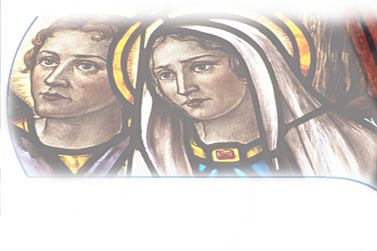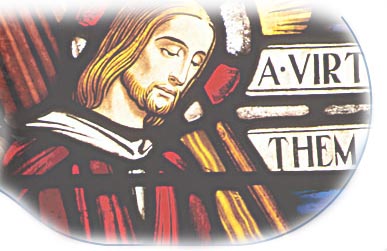 St. Dorothy Catholic Community Orlando/Winter Park, Florida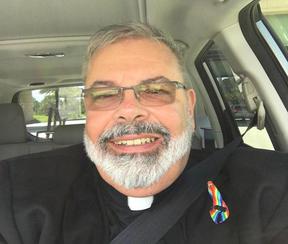 Fr. Jim's Corner will consist of pictures, homilies and thoughts from Fr. James F. Profirio-Bond, OFJ, B.S.Ed, M.Ed, C.A.G.S., Associate Pastor in Team Ministry at St. Dorothy's. He was ordained to the transitional deaconate on January 23, 2010, by Most. Rev. Lionel J. White, OSB in Ft. Lauderdale, FL and ordained to the Priesthood on January 15, 2011 in Winter Park.  Fr. Jim has been involed in Church life since the age of 7 as an altar boy; in 1969 he started his ministry as Director of Music & Liturgy for several parishes in New England,. He has conducted many choirs, bands and orchestras in the liturgical setting. He has also been Principal of several Catholic and public Schools across the country and was the founding Principal of Ave Maria Catholic School in Parker, Colorado. He was professed as a Third Order Franciscan in 1969 at St. Anthony's Shrine in Boston, MA. He began his journey to Priesthood in 1972 studying at St. John Seminary.

Readings

Jeremiah 33:14-16

Psalms 25:4-5, 8-9, 10, 14

First Thessalonians 3:12--4:2

Luke 21:25-28, 34-36

First Sunday of Advent  - Dec 2, 2018

Nobody likes to wait, but we all like to get ready.

Advent, which starts today, is sometimes understood as a waiting period – waiting for Christmas to arrive (that's what the prophecy in today's First Reading calls to mind). From that point of view, this waiting period between Advent and Christmas is also supposed to make us think deeply about another waiting period. The one between now and the Second Coming of Jesus Christ, who will bring history to its fulfillment, judge the living and the dead, and put a definitive end to evil. This second waiting period is what our Lord refers to in today's Gospel passage.

But is Advent really just a waiting period?

Is human history just a waiting period, an undisclosed number of centuries in which we wait for the Second Coming to happen? No. They are more than waiting periods; they are getting-ready periods.

Advent is a liturgical season, a period of time in which the Church surrounds us with reminders of the greatest event in the whole history of the universe: the incarnation of the Son of God, who came to earth to be our Savior. The Church gives us these reminders to help us get our souls ready to receive the special graces God wants to give us as we celebrate that event this year, in the "right now" of our lives. And those same reminders are also meant to spark a personal examination of conscience. And if in that examination we notice any sinful or self-centered tendencies, habits, or activities, Advent is the time to get rid of them. That's how we get ready for our Lord's Second Coming, which will occur either at our personal death, or at the end of history, whichever happens first.

These four weeks aren't about waiting; they are about getting ready.

One reason the Catholic Church has continued to survive and thrive for the past two thousand years is precisely because being a Christian is not a passive thing; it's an active, life-changing, world-transforming thing.

One contemporary example of this true Christian spirit is found in Zach Hunter, born in 1991, a 27-year-old student from Atlanta, Georgia. When Zach was 12-years-old and growing up with an anxiety disorder, he read an inspiring book about the nineteenth-century movement to abolish slavery. Soon afterwards, he learned about the scourge of modern-day slavery. He discovered that the more than 27 million slaves in the world today [2007] far exceeds the entire number of slaves exchanged during the Trans-Atlantic slave trade. The more he learned, the more he felt that God was asking him not just to complain about this colossal crime, but to do something about it.

But what could a little kid do to end slavery?

Thinking and praying about it, he eventually came up with a program called "Loose Change to Loosen Chains." It was designed to encourage kids like himself to donate their loose change to organizations that worked to end slavery. It worked - in fact, it worked better than he ever imagined.

Soon he was giving speeches at youth rallies, writing a book (published when he was 15) and doing interviews on CNN, ABC, and other national television outlets. What was the secret to this anxiety-ridden twelve-year-old becoming an international spokesman for millions of slaves who have no voice of their own?

Zach himself explained:  "…[N]one of this would be possible without Jesus Christ. He set me free, so I want to help others find that same freedom." That's the true Christian spirit: we don't just sit around; we act; we do hard things, just as Christ did, to develop our potential and build a better world.

So Advent is about getting ready, not just waiting around.

And there is absolutely no better way to get ready for Advent and for Christ's Second Coming than by helping someone else get ready for them. And we do that by living lives that reflect and communicate God's goodness.

St Francis of Assisi's most famous prayer gives us a to-do list in this regard. If each one of us prayed it every morning during Advent and did just one thing each day to try and make part of it come true in our lives, this would be one of our best Christmases ever, guaranteed.

It goes like this:

Lord, make me an instrument of your peace,

where there is hatred, let me sow love;

where there is injury, pardon;

where there is doubt, faith;

where there is despair, hope;

where there is darkness, light;

where there is sadness, joy;

Divine Master, grant that I may not so much seek to be consoled as to console; to be understood as to understand; to be loved as to love.

For it is in giving that we receive; it is in pardoning that we are pardoned; and it is in dying that we are born to eternal life.

All of you will be receiving today your booklet of Advent with St.Claire.

It is indeed in giving that we receive.

And so, to get ready to receive the graces God wants to give us during this season, we need to give of ourselves to God and to others. That may mean reaching out to those who are suffering, or sick or marginalized or spending more time with our Lord in prayer, or striving to put selfishness aside at home and create a welcoming, joyful family spirit.

You all have received the first Christmas Family that we will be helping and I will be receiving the second one shortly from Orange County Public Schools.

Advent is about getting ready; let's not wait till tomorrow to start, let's start right now, by living the rest of this Mass from our hearts.

Readings

Baruch 5:1-9

Psalms 126:1-2, 2-3, 4-5, 6

Philippians 1:4-6, 8-11

Luke 3:1-6

2nd Sunday of Advent  -  Dec 9, 2018

As human beings, we seem to be created for teamwork. It's not always easy, but we know that there's something deeply satisfying about working together, about sharing values and ideals. It seems that God is the same way. Remember that God is a Trinity – Father, Son, and Holy Spirit. And God doesn't act alone. He invites others to be part of his plan. He invites each one of us to be part of his plan to bring the joy of Christianity to others.

St Paul brings this out in the second reading today. He says to the people of Philippi: "I pray always with joy in my prayer for all of you, because of your partnership for the gospel from the first day until now." The gospel means the good news: it's the message that in Jesus Christ, God has become a part of our personal stories. And St Paul is saying that each Christian has a role in sharing that message. The word that St Paul uses in Greek is koinonia, which means communion. So it's actually a deeper partnership than just business buddies. God has chosen to need us. We each have a role to play.

Then in the gospel we have the figure of John the Baptist. God chose him as a herald of the good news. Again, we see someone who is a partner in the good news. God chose John the Baptist to prepare the way for Jesus. He is shouting to people that all flesh – every person – shall see the salvation of God. Isn't that an amazing message? And that's the message each and every Christian is called to share. We are known and loved by God. We are partners with God in sharing that good news. We have a mission. Each one of us has a mission in life.

Has Jesus Christ changed my life? Am I more alive because I know Him? If the answer to that question is "yes", then it's time to ask "how can I share that?" Mission comes from the Latin word "Mittere", which means to send. So we are sent by the Lord to share the Good News.

Blessed John Henry Newman understood that, and he expressed it in a prayer he wrote in 1848. He begins by saying: Lord, you have created me to do you some definitive service; you have committed some work to me that you have not committed to another. I have my mission…"

He continues: "I am a link in a chain, a bond of connection between persons... I shall do good, I shall do your work; I shall be an angel of peace, a preacher of truth in my own place, while not intending it, if I but do your commandments and serve you in my calling. Let me read to you the whole prayer.

God has created me to do Him some definite service. He has committed some work to me which He has not committed to another. I have my mission. I may never know it in this life, but I shall be told it in the next. I am a link in a chain, a bond of connection between persons. He has not created me for naught. I shall do good; I shall do His work. I shall be an angel of peace, a preacher of truth in my own place, while not intending it if I do but keep His commandments. Therefore, I will trust Him, whatever I am, I can never be thrown away. If I am in sickness, my sickness may serve Him, in perplexity, my perplexity may serve Him. If I am in sorrow, my sorrow may serve Him. He does nothing in vain. He knows what He is about. He may take away my friends. He may throw me among strangers. He may make me feel desolate, make my spirits sink, hide my future from me. Still, He knows what He is about.

Just like Blessed John Henry Newman, just like John the Baptist, each one of has a mission to share the Good News that we are known and loved by God.

Our lives are busy, and it's hard to find time to reflect on our personal mission in life. We can forget that we're partners with God in sharing the good news that He is with us. But imagine a football coach who never takes the time to review film? If he doesn't have a clear sense of his own mission, and how to get there, the team isn't going far.

Advent is a time the Church gives us to ponder our mission. He's asking us to slow down and ask a few questions. What is my mission? How am I a partner with God? Here are some suggestions to help review the "film" and reflect on my mission in life. Take 10 minutes a day to pray. Advent is only 4 weeks long. So after 4 weeks look back on this and see if your life hasn't changed with 10 minutes a day. If you don't have a clearer sense of your mission, you can stop praying…

Read a book. A couple of suggestions are Matthew Kelley's Rediscovering Catholicism and Forming Intentional Disciples by Sherry Weddell.

We are all partners with God. In a few moments we're going to receive Jesus in the Eucharist. Let's recommit ourselves to Him today. Let's reflect on our mission together with Him. 

Readings

Zephaniah 3:14-18

Isaiah 12:2-3, 4, 5-6

Philippians 4:4-7

Luke 3:10-18

Third Sunday of Advent  -  Dec 16, 2018

Once again today, as happens so frequently during Advent, St John the Baptist takes center stage. Often, in paintings and movies, for example, John the Baptist is depicted as an ill-tempered, fire-and-brimstone preacher who scared people into repentance. There's something wrong with that picture.

First, such a conception fails to explain how he was able to attract such huge crowds and win over so many hearts. And second, it misses the main point of his message: that salvation is at hand! That message is just the opposite of dark, ominous, and foreboding. In fact, when we truly understand and accept it, it is the source of a deeper joy than any other we can experience in this life. And that's the whole point of today's celebration.

The Third Sunday of Advent is Gaudete Sunday, the Sunday of rejoicing. That's why today's readings mention the word "joy" twelve times. Jesus didn't come to intimidate and oppress us; he came to save us. Salvation, friendship with God, the fullness and security of living in communion with our Creator and Redeemer, of being "gathered into the barns" of his eternal and sublime Kingdom… This is the message of Christmas, the message we have been thinking about during these weeks of Advent.

In today's Second Reading, St Paul actually commands us to "rejoice in the Lord ALWAYS." And just in case we thought he was exaggerating, in the very next sentence he says, "I say it again, rejoice!" We can only rejoice "always" if our joy is based on something that goes deeper than the passing pleasures of this world.

What is that deeper thing?

Salvation; friendship with God; something that never ends, and something no one can take away from us. That is the source of a Christian's joy, and that is the gift Jesus brings us.

The joy the comes with the arrival of Christ our Savior really is the heart of Christmas. There is an old legend about the origin of the Christmas tree that brings this joy to mind. The legend says that when Jesus was seven-years-old his mother Mary gave a birthday party for him and he received loads of presents. When Mary put Jesus to bed that night, he started to think of all the other poor children of Nazareth who had so few toys, and who never had birthday parties. So he called some of his angels to help him, and when everyone in Nazareth was asleep, he went from house to house leaving the presents he had received for the poor children. Then he told the angels to gather shoes and clothing for the children too. These he hung from an evergreen tree in front of one of the humble homes.

The angels helped hang the gifts even from the tops of the tree, and in doing so some of their golden hair caught on the needles of the branches. The strands of gold shined and glittered, giving the tree a beautiful appearance. Then Jesus went home and sent the angels back to heaven.

The next morning, the children woke up and were overjoyed to find presents for everyone. Since they didn't know who had given the gifts, they thanked God. Through the years, they kept on telling the story over and over again, so that after a while people started using evergreen trees to celebrate the birthday of Christ.

It's only a legend, of course, a nice story.

But it certainly is true that on Christ's birthday, the first Christmas, God gave to this world its most wonderful gift, that of a Savior capable of bringing to every human heart boundless mercy and everlasting joy.

If friendship with Jesus Christ is the source of lasting joy, then the deeper and more mature this friendship is, the more fully we will experience lasting joy. The Church's best spiritual writers all agree that this friendship depends on three things: knowing, loving, and imitating Jesus Christ. The fact that we are here today shows that all of us, at least to some extent, already know and love Jesus Christ.

But what about imitating him?

If someone were to follow us around with a video camera from the moment we left today's Mass to the moment we arrive for next Sunday's Mass, what kind of behavior would they record? Would our daily, weekday lives reflect a conscious, concerted effort to imitate our Lord's honesty, integrity, purity, and self-forgetful, self-sacrificial love?

Advent still has two weeks left.

Let's make this our goal: to strive to be imitating Jesus better at the end of these two weeks than we do today. And I think we all know exactly how to make that happen:

First of all, we need to start out each day in prayer, because without God's help, we can do nothing. Then we simply need to make a decent effort to treat our neighbors as we would like them to treat us – family members first, then friends, colleagues, teammates, and strangers. We wouldn't want them to criticize and gossip about us behind our backs. We wouldn't want them to ignore our needs and problems. We wouldn't want them to harbor anger and resentment against us, even if we deserved it.

If we strive to know, love, and imitate Christ just a little bit better each day, our friendship with him will never grow cold, and, little by little, our lives will become true fountains of Christian joy.