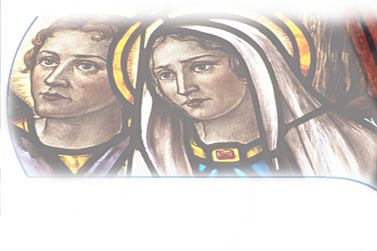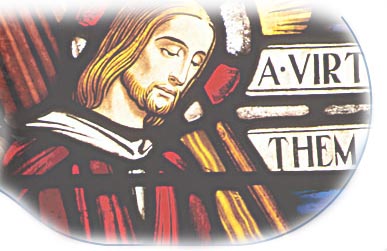 St. Dorothy Catholic Community Orlando/Winter Park, Florida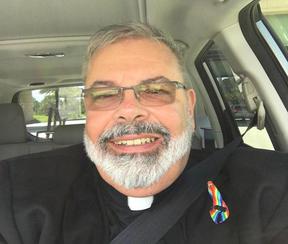 Fr. Jim's Corner will consist of pictures, homilies and thoughts from Fr. James F. Profirio-Bond, OFJ, B.S.Ed, M.Ed, C.A.G.S., Associate Pastor in Team Ministry at St. Dorothy's. He was ordained to the transitional deaconate on January 23, 2010, by Most. Rev. Lionel J. White, OSB in Ft. Lauderdale, FL and ordained to the Priesthood on January 15, 2011 in Winter Park.  Fr. Jim has been involed in Church life since the age of 7 as an altar boy; in 1969 he started his ministry as Director of Music & Liturgy for several parishes in New England,. He has conducted many choirs, bands and orchestras in the liturgical setting. He has also been Principal of several Catholic and public Schools across the country and was the founding Principal of Ave Maria Catholic School in Parker, Colorado. He was professed as a Third Order Franciscan in 1969 at St. Anthony's Shrine in Boston, MA. He began his journey to Priesthood in 1972 studying at St. John Seminary.

Readings

Jeremiah 33:14-16

Psalms 25:4-5, 8-9, 10, 14

First Thessalonians 3:12--4:2

Luke 21:25-28, 34-36

First Sunday of Advent  - Dec 2, 2018

Nobody likes to wait, but we all like to get ready.

Advent, which starts today, is sometimes understood as a waiting period – waiting for Christmas to arrive (that's what the prophecy in today's First Reading calls to mind). From that point of view, this waiting period between Advent and Christmas is also supposed to make us think deeply about another waiting period. The one between now and the Second Coming of Jesus Christ, who will bring history to its fulfillment, judge the living and the dead, and put a definitive end to evil. This second waiting period is what our Lord refers to in today's Gospel passage.

But is Advent really just a waiting period?

Is human history just a waiting period, an undisclosed number of centuries in which we wait for the Second Coming to happen? No. They are more than waiting periods; they are getting-ready periods.

Advent is a liturgical season, a period of time in which the Church surrounds us with reminders of the greatest event in the whole history of the universe: the incarnation of the Son of God, who came to earth to be our Savior. The Church gives us these reminders to help us get our souls ready to receive the special graces God wants to give us as we celebrate that event this year, in the "right now" of our lives. And those same reminders are also meant to spark a personal examination of conscience. And if in that examination we notice any sinful or self-centered tendencies, habits, or activities, Advent is the time to get rid of them. That's how we get ready for our Lord's Second Coming, which will occur either at our personal death, or at the end of history, whichever happens first.

These four weeks aren't about waiting; they are about getting ready.

One reason the Catholic Church has continued to survive and thrive for the past two thousand years is precisely because being a Christian is not a passive thing; it's an active, life-changing, world-transforming thing.

One contemporary example of this true Christian spirit is found in Zach Hunter, born in 1991, a 27-year-old student from Atlanta, Georgia. When Zach was 12-years-old and growing up with an anxiety disorder, he read an inspiring book about the nineteenth-century movement to abolish slavery. Soon afterwards, he learned about the scourge of modern-day slavery. He discovered that the more than 27 million slaves in the world today [2007] far exceeds the entire number of slaves exchanged during the Trans-Atlantic slave trade. The more he learned, the more he felt that God was asking him not just to complain about this colossal crime, but to do something about it.

But what could a little kid do to end slavery?

Thinking and praying about it, he eventually came up with a program called "Loose Change to Loosen Chains." It was designed to encourage kids like himself to donate their loose change to organizations that worked to end slavery. It worked - in fact, it worked better than he ever imagined.

Soon he was giving speeches at youth rallies, writing a book (published when he was 15) and doing interviews on CNN, ABC, and other national television outlets. What was the secret to this anxiety-ridden twelve-year-old becoming an international spokesman for millions of slaves who have no voice of their own?

Zach himself explained:  "…[N]one of this would be possible without Jesus Christ. He set me free, so I want to help others find that same freedom." That's the true Christian spirit: we don't just sit around; we act; we do hard things, just as Christ did, to develop our potential and build a better world.

So Advent is about getting ready, not just waiting around.

And there is absolutely no better way to get ready for Advent and for Christ's Second Coming than by helping someone else get ready for them. And we do that by living lives that reflect and communicate God's goodness.

St Francis of Assisi's most famous prayer gives us a to-do list in this regard. If each one of us prayed it every morning during Advent and did just one thing each day to try and make part of it come true in our lives, this would be one of our best Christmases ever, guaranteed.

It goes like this:

Lord, make me an instrument of your peace,

where there is hatred, let me sow love;

where there is injury, pardon;

where there is doubt, faith;

where there is despair, hope;

where there is darkness, light;

where there is sadness, joy;

Divine Master, grant that I may not so much seek to be consoled as to console; to be understood as to understand; to be loved as to love.

For it is in giving that we receive; it is in pardoning that we are pardoned; and it is in dying that we are born to eternal life.

All of you will be receiving today your booklet of Advent with St.Claire.

It is indeed in giving that we receive.

And so, to get ready to receive the graces God wants to give us during this season, we need to give of ourselves to God and to others. That may mean reaching out to those who are suffering, or sick or marginalized or spending more time with our Lord in prayer, or striving to put selfishness aside at home and create a welcoming, joyful family spirit.

You all have received the first Christmas Family that we will be helping and I will be receiving the second one shortly from Orange County Public Schools.

Advent is about getting ready; let's not wait till tomorrow to start, let's start right now, by living the rest of this Mass from our hearts.

Readings

Baruch 5:1-9

Psalms 126:1-2, 2-3, 4-5, 6

Philippians 1:4-6, 8-11

Luke 3:1-6

2nd Sunday of Advent  -  Dec 9, 2018

As human beings, we seem to be created for teamwork. It's not always easy, but we know that there's something deeply satisfying about working together, about sharing values and ideals. It seems that God is the same way. Remember that God is a Trinity – Father, Son, and Holy Spirit. And God doesn't act alone. He invites others to be part of his plan. He invites each one of us to be part of his plan to bring the joy of Christianity to others.

St Paul brings this out in the second reading today. He says to the people of Philippi: "I pray always with joy in my prayer for all of you, because of your partnership for the gospel from the first day until now." The gospel means the good news: it's the message that in Jesus Christ, God has become a part of our personal stories. And St Paul is saying that each Christian has a role in sharing that message. The word that St Paul uses in Greek is koinonia, which means communion. So it's actually a deeper partnership than just business buddies. God has chosen to need us. We each have a role to play.

Then in the gospel we have the figure of John the Baptist. God chose him as a herald of the good news. Again, we see someone who is a partner in the good news. God chose John the Baptist to prepare the way for Jesus. He is shouting to people that all flesh – every person – shall see the salvation of God. Isn't that an amazing message? And that's the message each and every Christian is called to share. We are known and loved by God. We are partners with God in sharing that good news. We have a mission. Each one of us has a mission in life.

Has Jesus Christ changed my life? Am I more alive because I know Him? If the answer to that question is "yes", then it's time to ask "how can I share that?" Mission comes from the Latin word "Mittere", which means to send. So we are sent by the Lord to share the Good News.

Blessed John Henry Newman understood that, and he expressed it in a prayer he wrote in 1848. He begins by saying: Lord, you have created me to do you some definitive service; you have committed some work to me that you have not committed to another. I have my mission…"

He continues: "I am a link in a chain, a bond of connection between persons... I shall do good, I shall do your work; I shall be an angel of peace, a preacher of truth in my own place, while not intending it, if I but do your commandments and serve you in my calling. Let me read to you the whole prayer.

God has created me to do Him some definite service. He has committed some work to me which He has not committed to another. I have my mission. I may never know it in this life, but I shall be told it in the next. I am a link in a chain, a bond of connection between persons. He has not created me for naught. I shall do good; I shall do His work. I shall be an angel of peace, a preacher of truth in my own place, while not intending it if I do but keep His commandments. Therefore, I will trust Him, whatever I am, I can never be thrown away. If I am in sickness, my sickness may serve Him, in perplexity, my perplexity may serve Him. If I am in sorrow, my sorrow may serve Him. He does nothing in vain. He knows what He is about. He may take away my friends. He may throw me among strangers. He may make me feel desolate, make my spirits sink, hide my future from me. Still, He knows what He is about.

Just like Blessed John Henry Newman, just like John the Baptist, each one of has a mission to share the Good News that we are known and loved by God.

Our lives are busy, and it's hard to find time to reflect on our personal mission in life. We can forget that we're partners with God in sharing the good news that He is with us. But imagine a football coach who never takes the time to review film? If he doesn't have a clear sense of his own mission, and how to get there, the team isn't going far.

Advent is a time the Church gives us to ponder our mission. He's asking us to slow down and ask a few questions. What is my mission? How am I a partner with God? Here are some suggestions to help review the "film" and reflect on my mission in life. Take 10 minutes a day to pray. Advent is only 4 weeks long. So after 4 weeks look back on this and see if your life hasn't changed with 10 minutes a day. If you don't have a clearer sense of your mission, you can stop praying…

Read a book. A couple of suggestions are Matthew Kelley's Rediscovering Catholicism and Forming Intentional Disciples by Sherry Weddell.

We are all partners with God. In a few moments we're going to receive Jesus in the Eucharist. Let's recommit ourselves to Him today. Let's reflect on our mission together with Him. 

Readings

Zephaniah 3:14-18

Isaiah 12:2-3, 4, 5-6

Philippians 4:4-7

Luke 3:10-18

Third Sunday of Advent  -  Dec 16, 2018

Once again today, as happens so frequently during Advent, St John the Baptist takes center stage. Often, in paintings and movies, for example, John the Baptist is depicted as an ill-tempered, fire-and-brimstone preacher who scared people into repentance. There's something wrong with that picture.

First, such a conception fails to explain how he was able to attract such huge crowds and win over so many hearts. And second, it misses the main point of his message: that salvation is at hand! That message is just the opposite of dark, ominous, and foreboding. In fact, when we truly understand and accept it, it is the source of a deeper joy than any other we can experience in this life. And that's the whole point of today's celebration.

The Third Sunday of Advent is Gaudete Sunday, the Sunday of rejoicing. That's why today's readings mention the word "joy" twelve times. Jesus didn't come to intimidate and oppress us; he came to save us. Salvation, friendship with God, the fullness and security of living in communion with our Creator and Redeemer, of being "gathered into the barns" of his eternal and sublime Kingdom… This is the message of Christmas, the message we have been thinking about during these weeks of Advent.

In today's Second Reading, St Paul actually commands us to "rejoice in the Lord ALWAYS." And just in case we thought he was exaggerating, in the very next sentence he says, "I say it again, rejoice!" We can only rejoice "always" if our joy is based on something that goes deeper than the passing pleasures of this world.

What is that deeper thing?

Salvation; friendship with God; something that never ends, and something no one can take away from us. That is the source of a Christian's joy, and that is the gift Jesus brings us.

The joy the comes with the arrival of Christ our Savior really is the heart of Christmas. There is an old legend about the origin of the Christmas tree that brings this joy to mind. The legend says that when Jesus was seven-years-old his mother Mary gave a birthday party for him and he received loads of presents. When Mary put Jesus to bed that night, he started to think of all the other poor children of Nazareth who had so few toys, and who never had birthday parties. So he called some of his angels to help him, and when everyone in Nazareth was asleep, he went from house to house leaving the presents he had received for the poor children. Then he told the angels to gather shoes and clothing for the children too. These he hung from an evergreen tree in front of one of the humble homes.

The angels helped hang the gifts even from the tops of the tree, and in doing so some of their golden hair caught on the needles of the branches. The strands of gold shined and glittered, giving the tree a beautiful appearance. Then Jesus went home and sent the angels back to heaven.

The next morning, the children woke up and were overjoyed to find presents for everyone. Since they didn't know who had given the gifts, they thanked God. Through the years, they kept on telling the story over and over again, so that after a while people started using evergreen trees to celebrate the birthday of Christ.

It's only a legend, of course, a nice story.

But it certainly is true that on Christ's birthday, the first Christmas, God gave to this world its most wonderful gift, that of a Savior capable of bringing to every human heart boundless mercy and everlasting joy.

If friendship with Jesus Christ is the source of lasting joy, then the deeper and more mature this friendship is, the more fully we will experience lasting joy. The Church's best spiritual writers all agree that this friendship depends on three things: knowing, loving, and imitating Jesus Christ. The fact that we are here today shows that all of us, at least to some extent, already know and love Jesus Christ.

But what about imitating him?

If someone were to follow us around with a video camera from the moment we left today's Mass to the moment we arrive for next Sunday's Mass, what kind of behavior would they record? Would our daily, weekday lives reflect a conscious, concerted effort to imitate our Lord's honesty, integrity, purity, and self-forgetful, self-sacrificial love?

Advent still has two weeks left.

Let's make this our goal: to strive to be imitating Jesus better at the end of these two weeks than we do today. And I think we all know exactly how to make that happen:

First of all, we need to start out each day in prayer, because without God's help, we can do nothing. Then we simply need to make a decent effort to treat our neighbors as we would like them to treat us – family members first, then friends, colleagues, teammates, and strangers. We wouldn't want them to criticize and gossip about us behind our backs. We wouldn't want them to ignore our needs and problems. We wouldn't want them to harbor anger and resentment against us, even if we deserved it.

If we strive to know, love, and imitate Christ just a little bit better each day, our friendship with him will never grow cold, and, little by little, our lives will become true fountains of Christian joy.

Readings

Micah 5:1-4

Psalms 80:2-3, 15-16, 18-19;

Hebrews 10:5-10

Luke 1:39-45

4th Sunday of Advent – December 23, 2018

Every human being matters. At the moment of conception, when human life begins as we belive, God is already present, infusing a completely unique, everlasting soul into that new human being.

The Catechism sums up this doctrine, which God revealed to us and which the Church has always taught, like this:"Human life is sacred because from its beginning it involves the creative action of God and it remains forever in a special relationship with the Creator, who is its sole end." Human life, every human life, is sacred, from the very beginning of its existence until - forever.

Even children who are still in their mother's womb are known and loved by God, who has a dream and mission for each one of us from the very first moment of our existence. A child is never a mistake; a child is always a solution, a gift, a new book being opened in the universe.

That's what today's Gospel passage makes so clear.

The Blessed Virgin Mary has just been visited by the archangel Gabriel, and through the Holy Spirit she has conceived Jesus in her womb. A few months earlier, Elizabeth, her older relative, also conceived a child: St John the Baptist. And the amazing thing about this encounter between them is that the presence of the children is as powerful as the presence of the mothers.

John the Baptist leaps for joy, while he is still in Elizabeth's womb, as soon as Jesus, who is still in Mary's womb, enters the room. Already, from the very beginning, both John and Jesus are fulfilling their missions, because a God-given purpose, a calling, is at work in them. Every person has a calling from God, no exceptions; we are all key players in God's story of salvation: just like Jesus, John, Mary, and Elizabeth.

There are four things we need to know about that calling.

The first thing is that it involves a state in life. Our state in life is like the platform from which we each do our part to build up the Kingdom of God in the world.

There are four basic states in life.

The first is marriage, in which one man and one woman freely choose to give themselves to each other in a life-long, exclusive commitment of holy matrimony.

The second state in life is the priesthood. This too is a sacrament. A person called by God to the priesthood is called to be a living image among God's people of Christ the Good Shepherd.

The third state in life is religious or consecrated life. This is the state of monks, nuns, religious brothers and sisters, and consecrated lay people. It involves living in religious communities that vividly and radically embody all the Christian virtues – like detachment, chastity, obedience, and charity.

The fourth state is the single state. In a mysterious way, God calls some men and women to a permanent single state, so that they can put their time and talents fully at the service of their neighbors, and be like leaven inside the dough of the world.

The second thing to know about our calling is how to find out which state of life we are called to. For some of us it's easy, because we're already there. But even so, it's good to be reminded of the three P's, so that we can help our brothers and sisters who are still looking.

And the way to find out one's state in life is to follow the three P's.

First, prayer. A healthy life of prayer is the best ally in discerning our personal calling.

Second, perfection. We have to strive for perfection in everything we do. Notice that I said "strive for" perfection. In this fallen world, with all our limitations, we don't usually achieve perfection in anything. But by striving for perfection, we push ourselves out of our comfort zone and show God that we are serious about making the best possible use of the gifts and opportunities he gives us. Pursuing perfection starts at home: being the best son, daughter, brother, or sister that we can be. But it extends to everything: friendships, chores, homework, extracurriculars…

Third, parish life. We cannot discern our calling alone. God has not created us to be lone rangers. We need good advice and guidance from other people who know and love God, who have discovered their calling and are living it out faithfully. Our parish is a community of people just like that. By staying actively involved in the parish, it's easier to stay plugged into God's channel.

The third thing to know about our calling, besides the fact that it involves a state in life which is gradually discerned through the three P's, is its goal. Every state in life, and every calling, has the same goal: holiness and happiness.

What God wants for each one of us is to live in a personal, vibrant friendship with him. As that friendship matures, we become holier. That's what holiness is: a mature, ongoing relationship with God. And that relationship will lead us to the happiness we long for, the happiness we were created for. This is how the Catechism explains it: "Humankind is made to live in communion with God, in whom he finds happiness."

Everything that God asks of us, through the Commandments, through the normal responsibilities that go with our state in life, and through the circumstances that God permits us to face, is designed by God to draw us into a closer, more mature relationship with the creator. This is the part of our calling that we most often forget.

Our society has become secular. This means that world around us is no longer promoting holiness (communion with God) as the path to lasting happiness. In past centuries, literature, social customs, and popular culture did promote holiness. But nowadays, we are constantly being invited to put God in second (or third, or fourth) place, and to seek lasting happiness somewhere else: maybe in popularity, maybe in money, maybe in professional success, maybe in pleasure…

But those are not our true calling. Even if we let these distractions pull us away from our friendship with God, our calling remains the same: we were made for holiness, for communion with God, and as that communion deepens, so will our happiness.

The fourth thing to know about our calling is how to fulfill it, how to keep deepening our relationship and communion with God. This is the simplest part of all, though not always the easiest.

Each one of us, loved and called by God from the very beginning of our existence, can fulfill our life's calling by following in the footsteps of Jesus. That's why Jesus came to earth on the first Christmas: to be our guide and companion along the path of life. That's why the celebration of Christmas, which we have been preparing for all throughout Advent, is so central to the Catholic faith. It reminds us that we don't have to invent the meaning of life all by ourselves; we don't have to figure out what we are here for; we just have to fix our eyes on Jesus and follow wherever he leads. He is our shepherd and ruler, as today's First Reading reminds us. He is our example of every virtue, as today's Second Reading reminds us. And he is our fellow-traveler, who, with his mother Mary, has come into our lives, just as truly as he came into Elizabeth's house.

As we continue with this Mass, let's thank God for creating us and giving each one of us a unique calling, a real purpose. And let's ask God to change the hearts of those who do not believe that all human life is sacred, and let's promise that this week, as Christmas arrives, we will live our lives with a renewed awareness of just how sacred they really are.

Readings

Isaiah 9:1-6

Psalm 96: 1-2, 2-3, 11-12, 13.

Titus 2:11-14

Luke 2:1-14

Solemnity of the Nativity of the Lord

Ideas affect actions. The idea that we have of another person affects how we relate to that person. If someone gives me a million dollars, I am going to think he is a great guy, and I will treat him accordingly. If I find out that a friend has been stealing from my bank account, I am going to think he is a liar and a back-stabber, and my dealings with him will turn cold. Our idea of someone affects how we interact with them.

What is our idea of God? What do we think God is like?

As the Catechism teaches us, God is the origin and end of all things, and "man was created to live in communion with God, in whom he finds happiness". Communion with God, a relationship with God, this is what we were created for. But the quality of that relationship depends on what we think this God is like. Someone who doesn't believe in God at all will have no relationship with him. Someone who thinks God is an angry, intolerant tyrant will have a fearful, unstable relationship with him. Someone who thinks God is a distant and impersonal force will have a cold, distant relationship with God.

God became man on Christmas Night over 2000 years ago because he wanted to correct our mistaken ideas about what he's like. He wants us to have the right idea about him, so that we can live in a right relationship with him.

What is this right idea?

Look at the baby Jesus, wrapped in swaddling clothes, laid in a manger, smiling helplessly at his mother Mary - that is the true God, a God who comes to meet us right where we're at.

A few years ago, a national magazine ran an advertisement with the headline: "What's the Difference between Christmas and Rain?" The ad went on to answer that Christmas came only one day every year, while rain came much more frequently, almost every day in some places. The advertiser therefore concluded that everyone should buy raincoats for Christmas gifts. It's a good thing that we don't obey all the advertisements we see and hear - if we did, we would never get a chance to actually live life, because we would always be getting ready to live life. But even so, there is a germ of truth in this particular advertisement. A raincoat is a practical gift, because it will last.

Many gifts we give and receive at Christmas time don't last, like candy, toys, and perfumes. We consider a gift more valuable if it will last - like a potted plant instead of cut flowers.

In that sense, the celebration of Christmas, of God coming to earth in order to lead us to heaven, is one of the most valuable celebrations in the whole Church year, because it actually isn't just a once-a-year-wonder: it happens at every single Mass.

Every time we celebrate the Holy Eucharist, Jesus becomes truly present under the humble appearance of bread and wine here on the altar, just as on that first Christmas he became truly present under the humble appearance of a baby wrapped in swaddling clothes and laid in a manger.

And then, just because he wants to continue meeting us right where we are at every moment, he stays present even after Mass and Communion, as every permanent church has a tabernacle where the extra consecrated hosts are kept. On Christmas, and at every Mass, Jesus makes himself into a gift that will never go away, that will always be right at our sides - that's how much he loves us.

God meets us where we're at, but he doesn't want to leave us there. He comes into our lives in order to invite us to come into his life, to follow him all the way to heaven. He is so eager for us to let him into our lives, so that he can let us into his life, that he almost tricks us into doing so.

God is all-powerful and all-knowing. He could have come to us in any way at all, and he chose to do so quietly. He chose to give us a "sign" by becoming an "infant wrapped in swaddling clothes and laid in a manger." Small, weak, and helpless - that is how our Lord comes to us. And who can resist the charm of a helpless little baby gurgling and smiling and waving its tiny little hands?

By making himself weak, in need of constant care and attention, he draws us towards him, restoring the relationship that was broken in the Garden of Eden. This is his trick - the trick of love.

He knows we need him in order to live a truly meaningful life, but he also knows that we don't like to admit that - we prefer being our own boss instead of following the real boss. And so, in order to sneak in the back door of our lives, he becomes a little baby - he chooses to need us.

This Christmas, will we take up God's gentle invitation and let Christ come further into our lives? Will we agree to follow him more closely, even if it means leaving our comfort zones behind? Or will we keep him at a distance, afraid to risk our self-sufficiency and comfort for the sake of a helpless, needy child?  It's cold in that Bethlehem cave, and he's hoping to be warmed by our embrace.

Readings

Sirach 3:2-6, 12-14

Psalms 128:1-2, 3, 4-5

Colossians 3:12-21

Luke 2:41-52

Feast of the Holy Family - Dec 30, 2018

For thirty of his thirty-three years of earthly life, Jesus "was obedient to" his parents in Nazareth, as St Luke describes it in today's Gospel passage. In other words, he lived the most normal, unglamorous life that can be imagined: he worked in a carpenter's shop in a small town on the edge of the Roman Empire; he did chores, he studied his lessons, he went to the Synagogue on Saturdays, he played with his cousins, he helped his mother fetch the water he got into trouble and maybe grounded… for thirty years; he did nothing miraculous or spectacular… for thirty years.

Is he trying to tell us something? Of course he is.

Everything he did in his earthly life was for us, for our redemption and instruction. These thirty years of hidden life shows us that to be a Christian, to be a saint, begins with the faithful fulfillment of the normal responsibilities of life, and most especially with the normal duties of family life. To be truly great as a human being means first and foremost striving to be a faithful son, daughter, father, mother, aunt, uncle, son or grandparent. Our family members are our closest neighbors, and the commandment Jesus gives us to "love our neighbors as ourselves" starts right there.

On today's celebration of the Holy Family, that's what the Church wants to remind us of. We were created to be living images and messengers of his goodness – that's the kind of person he wants each of us to be. And becoming that kind of person is where we will find true fulfillment.

And to do that, we don't need to win fancy awards and make millions of dollars. We just have to make a decent effort to be faithful and Christ-like in the little things of life, starting at home. In fact, it really is the little things that make a home.

Sometimes you find families who forget about this.

They have all the big things – a three-car garage, a home movie theatre, a yard the size of a football field – but they are distant from each other; something essential is missing.

There is a powerful story about a family from the Midwest that was struggling to survive during the Great Depression. The father lost his job, and they moved to the city to find work. They couldn't afford to buy their own house, so they lived in the basement of someone else's house, paying a large rent for the tiny space. It was not the most comfortable situation – mom, dad, and five children cramped into a moldy basement. But they made the best of it by pouring as much love as they could into the little things.

They kept the place neat and clean. They had their small and sparse meals together every day. They said their prayers each morning and evening as a family. And whenever they could, they even pitched in to help other families who were in even more difficult situations.

One day, one of the children's teachers came by to visit the family. She was shocked at the cramped quarters and the poverty in which the family was forced to live. The next day at school the teacher took the little girl aside and tried to comfort her. She said, "I am so sorry that you don't even have a home to live in!" But the little girl was surprised and answered, "Oh no! We have a wonderful home; we're just still looking for a house to put it in!" It's the little things in life that can make the biggest difference.

Family life is full of opportunities to show forth God's goodness in doing little things for those around us. One of these opportunities is simply forming the habit of "making the first move." Making the first move means not waiting for others to do the right thing, but taking the initiative ourselves. In a family quarrel, for instance, it is common that both parties share some of the blame. Don't wait for the other person to apologize first, even if you think they are more responsible than you for the conflict. Instead, make the first move, just as Jesus made the first move by coming into the world on Christmas morning.

Or when you notice that a sibling or other family member is having a bad day, or a bad week, don't wait for them to come to you for support, make the first move. If you know that something you do bothers someone else in the house, don't wait for them to complain before you stop doing it; make the first move.

Choose to love your neighbor by sacrificing your preference for their sake, just as Jesus sacrificed himself for us on the cross.

God never does all our work for us.

He gives us a chance to collaborate with him; he gives us opportunities to forge in our hearts the same kind of self-forgetful love that fills his heart. But he won't force us to take advantage of all those opportunities; he leaves us free to make the first move.

As we continue with this Mass, let's thank God for all his gifts to us, which are so evident at this time of year. And let's thank him especially for the gift of family life, the best arena in which we can learn to be faithful in the little things of life, the things that lead to our deepest fulfillment.

Readings

Isaiah 60:1-6;

Psalms 72:1-2, 7-8, 10-11, 12-13;

Ephesians 3:2-3, 5-6;

Matthew 2:1-12

Epiphany of the Lord  -  Jan 6, 2019

What's in a word? Quite a lot, actually. We're still in the Christmas season, which means we're celebrating that God became man. We can never celebrate this enough. Christians used to celebrate the 12 days of Christmas, which spanned December 25-January 6. It was a time of rejoicing. Rejoicing over the presence of God in Jesus Christ. Rejoicing that we are no longer alone.

And today we celebrate The Epiphany. "Epiphany" means an "appearance" or "manifestation", especially of the divine. It also means a sudden and striking discovery. We see both of those meanings in the gospel today. First of all, Jesus is revealed to the three wise men. They represent the non-Jewish world, which was also longing for a savior.

As Benedict put it in his book Jesus of Nazareth, they were "people of inner unrest, people of hope, people seeking the star of salvation." They were not content with a dull, apathetic life. They wanted to see God. And they find God. To their great joy, they see the Epiphany, the manifestation, of God. They fulfill their quest. But remember the other meaning of the word "Epiphany": a sudden and striking discovery. The wise men see God. Yet was this how they expected to see him? 

If you were God, how would you appear on earth? Perhaps in power and blazing light and overwhelming glory? Perhaps as a combination of Arnold Schwarzenegger and Aristotle?  And here the wise men find a baby. God, all-powerful, the creator of heaven and earth, chooses to come in tongue-tied weakness.

God's glory is a hidden glory. When the angels appeared to the shepherds to tell them about the birth of the Savior, they say: "Glory to God in the highest."  The wise men see that glory. They have their epiphany. And the true epiphany is that God's glory is a hidden glory.

This is the sudden and striking discovery.

God has many epiphanies for us too. He will show us his glory, and it will often be hidden.    

David Quessenberry is a 6-foot five-inch, 26 year old offensive tackle for the Houston Texans. He is a Catholic. And three years ago he was diagnosed with cancer.

He describes how shocking it was:  "I was scared, angry and confused, wondering why I had gotten such an awful return on my athletic investment. So much effort was put in, but something really horrible was coming in return." "The diagnosis and the treatment were trying, emotional times…This is a grueling process that takes almost everything you have out of you." And yet he managed to see the hidden glory of God in the midst of clouds and suffering. 

He says: "There is so much down time during treatment, which I often used in order to talk to God and ask why this was happening and what he wanted me to do with it." He began to see experience God more in prayer. He experienced God's power. And David Quessenberry discovered God's hidden glory in the Mass.

What do we see in the Mass? It looks like a piece of bread and a cup of wine. And yet we believe that after the words of consecration God is on the altar. Listen to his words: "The Mass is unique to any religion, because it's the only place you can receive, not only the gifts our Savior gave us, but our Savior himself, in the Eucharist." Quessenberry's cancer is in remission, and he plans to be on the Texans' active roster for 2016. He's a living illustration of discovering God in any circumstance, and uncovering those hidden epiphanies.

The holiday season, with its joy and its stress, is ending. Back-to-school fallout is about to ensue. And everyday life has its own challenges. Does all this have anything to do with holiness? Jean-Pierre de Caussade would say: "Yes!"In his book Abandonment to Divine Providence he writes: "The awareness that God is present and active in everything that happens at every moment, is the deepest knowledge we can have in this life of the things of God."

So every moment is a sort of sacrament, a visible sign of invisible grace. God is not somewhere out there. He's present now, in the circumstances of everyday life. If we want to discover Him and see his Epiphany, we need to pay attention. Remember, God's glory is a hidden glory.

Do I take time in my day to stop and reflect on what God is doing in my life? We need to slow down and smell the roses of life. It doesn't need to be long – maybe 10 or 15 minutes a day. In silence and prayer. Where I'm not doing anything except being present with and present to God. But it should be every day. As we take time to slow down, we start to become more aware that God is present and active in everything that happens at every moment.

We start to recognize Christ's continuing epiphany in the events of our lives. We start to recognize Christ manifesting himself to us in those around us, and in our relationships with them.

Here in the Mass we are slowing down and allowing Christ to speak to us. Let's listen to Him. Let's ask Christ to give us the gift to see his hidden glory in each moment of our lives, and to respond, like the wise men, by giving him what we have and what we are.