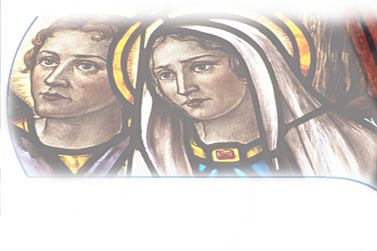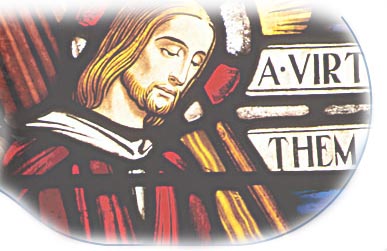 St. Dorothy Catholic Community Orlando/Winter Park, Florida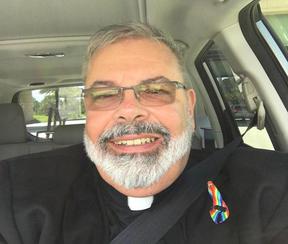 Fr. Jim's Corner will consist of pictures, homilies and thoughts from Fr. James F. Profirio-Bond, OFJ, B.S.Ed, M.Ed, C.A.G.S., Associate Pastor in Team Ministry at St. Dorothy's. He was ordained to the transitional deaconate on January 23, 2010, by Most. Rev. Lionel J. White, OSB in Ft. Lauderdale, FL and ordained to the Priesthood on January 15, 2011 in Winter Park.  Fr. Jim has been involed in Church life since the age of 7 as an altar boy; in 1969 he started his ministry as Director of Music & Liturgy for several parishes in New England,. He has conducted many choirs, bands and orchestras in the liturgical setting. He has also been Principal of several Catholic and public Schools across the country and was the founding Principal of Ave Maria Catholic School in Parker, Colorado. He was professed as a Third Order Franciscan in 1969 at St. Anthony's Shrine in Boston, MA. He began his journey to Priesthood in 1972 studying at St. John Seminary.

Readings

Acts 10:34a, 37-43

Psalm 118:1-2, 16-17, 22-23

Colossians 3:1-4 or 1 Corinthians 5:6b-8

John 20:1-9

Easter Sunday - 2018

We were created for joy. You never hear someone say, "You know, this whole joy thing is not for me. I wish I had a little bit more misery in my life." We are created for joy, but we come to realize that it's not something we can just buy at Wal-Mart or at Amazon.  Think about the most joyful moments of your life. Isn't it true that they were a surprise?

The gospel gives us an idea of the surprise of discovering the empty tomb. Mary Magdalene had been there at the foot of the Cross. She had seen Jesus die. Crucifixion was not a joke. It was such a horrible way to die that the Romans eventually outlawed it. So Mary Magdalene was not expecting an empty tomb. She knew that Jesus had really died. So when she sees the empty tomb she doesn't know what to make of it. So she runs and tells Peter and John.

They both run to the tomb. Apparently John had been more faithful to his Insanity workouts than Peter, and he beat him to the tomb. He looks in, and then he waits for Peter. Peter was appointed the first leader of the Way and so John wanted to let him go in first. Peter enters the tomb, and then John goes in. What they saw surprised them. Or better said, what they didn't see surprised them. The body of Jesus was gone.

The burial clothing was there, but the body was gone.

Actually the Greek says that the burial clothing was lying there in its folds. It seemed that the body of Jesus had just evaporated and left the clothes lying there as though there were still a body. But there was no body.

Imagine their surprise. What has happened here? And then the gospel says that John saw and believed. He believed that Jesus had risen from the dead! The surprise must have overwhelmed him. But as he began to believe, he was filled with joy.

Joy is the best response to Easter. Who could have ever imagined that death could be conquered? That's what Easter means. Your death and my death is not the end. Just as Jesus rose from the dead we will rise from the dead.

Body and soul, we will live forever.

Suffering does not have the last word. Death does not have the last word. The love of God, given to us in Jesus Christ has the last word. This is why the psalm today shouts out: "This is the day the Lord has made, let us REJOICE and be glad!" On Easter, we also are surprised by the presence of the Risen Jesus. And we too are filled with Joy.

When we realize the gift of Easter, joy is the best response.

Paula Dryer tells the following story about one Easter Sunday.

I couldn't have been in a worse mood. I glared at myself in the full-length mirror in my bedroom. Black suit, sensible shoes, conservative necklace. Blah! I should have been in my Easter best. After all, it was Easter. But I had to work. There'd been a last-minute scheduling problem at the long-term addiction-treatment center where I work and I was stuck with the Easter Sunday shift. My husband and I had to ditch our plans.

Usually I pray or focus on positive thoughts during my commute. Not today. I thought about our church service that morning.

Sunlight streaming through the stained-glass windows. The choir belting out alleluias. Bell-shaped white lilies overflowing the altar, perfuming the air. Families decked out in their new spring outfits packed into the pews. Everyone smiling. The gospel message–so full of joy! All I'd felt was resentment.

She describes how bitter she was all day, until after dinner one of the rehab patients came up to her.

"Paula, I have something for you," she said.

I looked down. It was a little cross of intricately woven palm fronds. "I wanted to thank you for giving up your holiday to be with us," she said.

I struggled to maintain my calm, professional demeanor. Our patients wish they could be with their families too. But they don't get to go home at the end of the day the way I do. Most of them won't get to go home for months.

The rest of the day I worked with a renewed spirit. Late that night I drove home. The roads were empty. The sky was clear and the moon bright. I knew I'd spent Easter Sunday exactly where God wanted me to be, where I was needed. I pulled into my driveway. The house lights were still on. John had waited up for me. "How was it today?" he asked, as he put his arms around me. "Joyful."

When we realize the gift of Easter, joy is the best response.

Joy is a fruit of the Holy Spirit. That means that above all it's a gift from God. However God will never force joy on us: we have to help prepare the soil of our hearts. 

Here are 3 suggestions to help us do that. You could call it GPS.

G – Gratitude. I heard someone say that a grateful heart silences a complaining tongue. If we're always griping, how will the Holy Spirit fill our hearts with joy? So if we want more joy in our lives, let's start by being grateful. A simple way to do this is to write down one thing you're grateful for each day. You'll be amazed.

P – Prayer. Ask the Holy Spirit for the gift of joy. Joy is the result of our relationship with Jesus Christ, and the Holy Spirit is the one who makes Christ present to us.

Sharing – If you're not feeling very joyful, try to bring joy into someone else's life and you'll be astounded at what happens in your own heart. Call someone, smile at someone, do something kind. And joy flows from that.

So GPS – Gratitude, Prayer, Sharing. And now we're about to receive the greatest source of joy, the Body and Blood of Jesus Christ. He died for us, he rose for us, and he wants to bring us the joy of his presence in the Eucharist.

Readings

Acts 4:32-35

Psalm 118:2-4, 13-15, 22-24

1 John 5:1-6

John 20:19-31

2nd Sunday of Easter - Divine Mercy

Apr 8, 2018

Today's readings remind us why today, Divine Mercy Sunday, it is the Risen Christ, once crucified, not glorious, who brings us peace. If we do not experience peace and communion we need to examine ourselves to see from where those divisions and turbulence arise; they do not come from Our Lord.

In today's First Reading we see the budding Church experiencing peace and communion in everything. Anyone who was in need received aid, and they shared everything they had. The Apostles not only taught them gladly but also guided them and healed them with their "power."

The apostles preaching centers on the Resurrection of Christ, in part because of what we'll consider in today's Gospel. It was their experience of peace given by the Risen Christ that made them his ministers of that same peace.

In today's Second Reading St. John reminds us that by loving God and obeying his commandments we are sure to love others and conquer the worldliness that tries to separate us from God and others. It is worldliness that robs us of peace and communion. Believing in Our Lord as the Son is the key to turning our backs on a world that often tries to divide us and isolate us in selfishness. In Saint John's writing, the "world" almost invariably refers to all the forces opposed to Christ, his teaching, and our faith. If Our Lord brings peace and communion, divisions and turbulence can only come from the world. The world is not just something "out there"; a spirit of worldliness often tests us. As much as the world tries to claim otherwise, the teachings of Our Lord bring peace to a troubled world and troubled consciences.

This process is not easy. Saint John insists that Our Lord did not just have to pass through water, but blood as well. He was baptized, but he also had to take up his cross and struggle all the way to Calvary. So do we. Saint John also reminds us that the Holy Spirit helps us identify and check the worldliness that always tries to afflict us.

The Risen Lord shows his wounds today in the Gospels to the disciples and says, "Peace be with you." They'd all abandoned him when he needed them. Showing those wounds could have been to shame them, but Jesus wanted to communicate a message of mercy, not condemnation.

Sometimes we forget that we've been forgiven.

Jesus in showing his wounds today says, in a sense, "what happened, happened, but be at peace; I forgive you."

Every sin we commit wounds Our Lord, and if we don't realize that, obviously we're not going to be asking mercy from anyone, and not showing much mercy when others hurt us. Conversion means realizing we've gone off-track and hurt people along the way, including the people we love. Our Lord is always waiting for us to turn back to him and accept his peace to get back on track.

In every sacrament of Confession, we acknowledge that we've hurt Christ and hurt others: we recognize the wounds we've inflicted and Christ tells us to be at peace because all is forgiven. Our Lord gives the Apostles a special gift of the Holy Spirit today to become his ministers of peace, reconciliation, and communion.

It's the Risen Lord who makes this possible. If Our Lord were merely dead and gone or ascended straight away without appearing to his disciples, we'd never truly know if he'd have forgiven us. He returned, Risen, and his first words were words of peace and a desire to share that peace with others. He sent the Holy Spirit among us for the forgiveness of sins, forgiveness that brings peace.

Saint Faustina Kowalska of the Blessed Sacrament received a special invitation from Our Lord to become an apostle and secretary of divine mercy.

She was born in Poland on August 25, 1905, the third of ten children in a poor and pious family. She had dreamed of being a religious since she was seven years old, and, having concluded her schooling, wanted to enter a convent, but her parents refused and at sixteen she became a housekeeper to supper herself and her family.

In 1924, while at a dance, she had a vision of Christ suffering. She went to a cathedral and Our Lord told her to travel to Warsaw and enter a convent. Many convents turned her away, but finally the mother superior for the Congregation of the Sisters of Our Lady of Mercy accepted her on condition that she raise funds to pay for her religious habit. She took the habit in 1926 and made her first profession of vows in 1928.

On February 22, 1931, Faustina was visited by Jesus, who presented himself as the "King of Divine Mercy" and asked her to become the apostle and secretary of God's mercy, a model of how to be merciful to others, and an instrument for reemphasizing God's plan of mercy for the world.

In September 1935, Faustina wrote about her vision of the Chaplet of Divine Mercy, now prayed throughout the world, and in July 1937 the first holy cards with the prayers and image of Divine Mercy were created and distributed.

She died in 1938 as the devotion was barely beginning and was canonized by St. John Paul II on April 30, 2000.

When we remember all the mercy we have been shown it helps us, in turn, to be more forgiving toward others.

Let's show Our Lord today that we appreciate his mercy toward us by being more merciful and helping to spread the peace of Christ so that we can all be, as the First Reading reminds us, "of one heart and mind."

Let's never forget that we've been forgiven.

Readings

Acts 3:13-15, 17-19

Psalms 4:2, 4, 7-8, 9

First John 2:1-5

Luke 24:35-48

3rd Easter - April 15, 2018

St Peter shows amazing courage in today's First Reading. That passage is taken from his Pentecost sermon.

In that sermon, he preached the gospel to the Jewish leaders and residents of Jerusalem - the very same group of people who had conspired to condemn Jesus to death by crucifixion. And Peter doesn't sugar-coat his message; he reminds of that: "The author of life you put to death." But then he moves on from their sin, weakness, and ignorance. He lifts their gaze to something much more important.

He tells them that God can handle it, that God took the evil of Christ's suffering and death and turned it into the definitive victory over evil, suffering and death: "God raised him from the dead; of this we are witnesses."  And as he said, "we are witnesses," certainly he was thinking of those times, as we heard in today's Gospel, when Jesus appeared to them, letting them see and touch his wounds, proving that he was no ghost or illusion stemming from wishful thinking.

It is Christ's resurrection that has made all the difference.

It has dissolved the bonds of original sin and opened the door to a new life, a life in which each of us can truly leave behind the chains of sin and selfishness in all their forms. The Resurrection is the key that opens the treasure of hope for each of us, no matter how mediocre, hypocritical, or self-absorbed we have been and tend to be. The Resurrection puts all good things within reach: wisdom, patience, joy, fortitude, self-control - in short, it makes holiness and lasting happiness possible for us.

That is what Peter is telling the crowds, and that is what the Church is telling us: hope in Christ, leave everything aside to follow him, and he will work wonders in your life.

Most of us may have heard the story of St Maria Goretti, the 11-year-old girl who died as a martyr in 1902. She was mortally wounded when her neighbor, 20-year-old Alessandro Serenelli, attacked her with intent to sexually abuse her.

When she resisted and admonished him not to commit this sin, he became enraged and stabbed her 14 times. The doctors tried to save her, but after 20 hours of agony, during which Maria forgave and prayed for Alessandro, she died. She was canonized in 1950 by Pope Pius XII, the youngest officially recognized Catholic saint ever.

We know that story, but have we heard the story of the murderer, Alessandro?

Imprisoned and put on trial, Alessandro vehemently denied his guilt, but finally broke down in the face of overwhelming testimony.  As a minor, he was sentenced to only thirty years hard labor A priest came to see him soon afterward, and he turned on the cleric in rage, howling like a maniac and lunging at him. Soon afterwards, Alessandro lost his appetite and became almost excessively nervous, almost neurotic.  After six years of prison, he was near the brink of despair.

Then one night, Maria appeared to him in his cell. She was surrounded by lilies, and smiled at him. It was the beginning of the rest of his life. He began to experience interior peace and a desire to do something constructive.

After serving his sentence, Alessandro asked pardon of Maria's mother and accompanied her to Christmas Mass in the parish church where he spoke to the hushed congregation. He acknowledged his sin, and asked for forgiveness from God and the community.  Alessandro took up residence at a Capuchin monastery, working faithfully and productively as a gardener until his death in 1970.

The risen Christ, through the prayers and goodness of St Maria Goretti, gave this brutal murderer a fresh start, and turned him into a wise and happy Christian.

A few years before he died, he wrote a short spiritual testimony. What he wrote is an astounding witness to the transforming power of Christ's grace to give us a fresh start, no matter what.

"...Little Maria was really my light, my protectress; with her help, I behaved well during the 27 years of prison and tried to live honestly when I was again accepted among the members of society. The Brothers of St. Francis, Capuchins from Marche, welcomed me with angelic charity into their monastery as a brother, not as a servant. I've been living with their community for 24 years, and now I am serenely waiting to witness the vision of God, to hug my loved ones again, and to be next to my Guardian Angel and her dear mother, Assunta.

"I hope this letter that I wrote can teach others the happy lesson of avoiding evil and of always following the right path, like little children. I feel that religion with its precepts is not something we can live without, but rather it is the real comfort, the real strength in life and the only safe way in every circumstance, even the most painful ones of life."

We all want to experience more deeply the newness of life that Christ's resurrection promises us. At least three things are necessary for that to happen.

First, as St Peter stressed in the First Reading, we must "repent, and be converted." Our selfish tendencies can choke off this new life. We must constantly keep watch over them, so that they don't lead us into sin.

Second, as today's Psalm reminds us, we must continue to turn to God in prayer: "Know that the LORD does wonders for his faithful one; the LORD will hear me when I call upon him."  Daily "calling upon the Lord" is not just for Lent; we should be doing it all year long.

Third, we need to share with others the good news of Christ's resurrection. In the spring, trees put out new leaves. These leaves absorb the sun's rays, giving the trees new energy, which they transform into growth, flowers, and fruit. Without spreading their leaves, they wouldn't receive the new energy they need in order to grow.

The same goes for our spiritual lives.

We are called to be Christ's witnesses in the world. We are called to pass on to others the faith, hope, and grace we have received. If we don't reach out to others in this way, through our Christ-like words, example, and actions, we will be like trees that never put out new leaves - Christ's new life will wither and die in our souls.

Jesus doesn't want that; he wants his wisdom, courage, and joy to flourish in and around us. Today, as he renews his commitment to us in this Holy Sacrifice, let's promise him that this week we will do our part to make it happen.

Readings

Acts 4:8-12

Psalms 118:1, 8-9, 21-23, 26, 21

First John 3:1-2

John 10:11-18

4th Easter – April 22, 2018

In today's readings, we see Our Lord described as the cornerstone on which the Church is built, the big brother who always watches out for us, and the Good Shepherd who not only was willing to lay his life down for us but did. The common denominator of all these images is the charity of Our Lord and the importance of building our own lives on that charity.

In today's Gospel, we see the concern Our Lord has for every soul, a concern he describes as like a shepherd toward his sheep. Throughout Church history, this has been seen as "pastoral" concern for others, and in today's First Reading we see the Good Shepherd has entrusted his sheep to Peter and the Apostles without relinquishing them so that their pastoral needs can continue to be met.

Peter has made a great commotion in healing a crippled man who begged at one of the entrances to the Temple area for a long time.

However, he does not take credit for it: he did it in the name of Jesus.

Just as Our Lord worked signs for the sake of the Gospel Peter has received the power and the authority to preach in the Lord's name.

Peter speaks today of Our Lord as the cornerstone: a stone essential to maintaining the stability of a structure.

A sheep cannot take the place of a shepherd, which is why Our Lord remains the Good Shepherd, the key to pastorally caring for us, his sheep.

The foundation of our pastoral well-being is his death and resurrection, and it continues to be so.

In today's Second Reading we're reminded that Our Lord laid down his life so that we could become not only his property but his adopted brothers and sisters.

In the Old Testament, a treasured lamb is described as being like a daughter to her owner but John reminds us that God is not just our Father metaphorically.

Our adoption as sons and daughters is thanks to the Son, our big brother.

Just as he shows and ensures a pastoral concern for us, he also watches over us as a big brother should. As children of God the Father, we should also respect and cherish God Our Big Brother who made it all possible. Our Lord describes himself in today's Gospel as the Good Shepherd.

A good shepherd cares so much for his sheep that he is willing to lay down his life for them. A person hired to do such a job would say "this is not in my contract" and abandon them.  Even the owner of the sheep might write them off as a wolf drew close, thinking to himself, "I'm insured," or "I'll need to write this off as a loss on my tax returns." The Good Shepherd shares his life with his sheep. He's not indifferent to their trials and sufferings, so he's not indifferent to their death. He'd rather die first.

That attitude goes beyond just business or even obligation: Jesus says he willingly lays down his life for us, his sheep. He cares about each one of us.

Both Peter in today's First Reading and Paul refer to Our Lord as the cornerstone on which the Church is built. In Paul's case, the apostles and prophets are also described as the foundation of the Church. The cornerstone, unlike other foundation stones, is the first stone of the structure from which all the other stones are measured and aligned. In masonry, the cornerstone, being the first stone, determines the position of the entire structure. If we change our position from his, like a stone out of alignment, the edifice will suffer, and, depending on the other stones that rely on us, the damage can be widespread. The cornerstone he wanted to lay down was his charity for his Father and us.  If we live that same charity, we'll remain well aligned with our cornerstone.

There are three things we can do to help increase the size of Christ's one flock, to help other lost sheep come under the care of the one good shepherd. They are the three Ws.

First, the way we treat other people.

We are sons and daughters of Christ the King. And so, our manner, our way of holding ourselves, should be full of dignity, generosity, openness, elegance, and joy. If we let God's grace work in our hearts, it will shine through our eyes, our words, our gestures, and we will become living advertisements for our eternal good shepherd.

Second, our work.

Whatever we do - job, study, hobby, housework, sports - we, as followers of Christ, should stand out for our responsibility, dependability, and commitment to excellence and integrity. We are children of God! We are ambassadors of the Creator of the universe! How could we ever let sloppiness, laziness, and indifference contaminate our daily activities?

Third, our words.

Like Peter in today's First Reading, we should always be ready to use our words to spread truth, hope, and encouragement, to light or feed the fire of faith in the hearts of those around us.

As Catholics, there is no room in our lives for gossip, useless tale-bearing, or biting and wounding criticism.

In the Eucharist, we receive Jesus Christ himself in our mouths; what a tragic, painful irony it would be if that same mouth were to go out and spit poison at those around us!

We are graced to be members of Christ's one flock, his Catholic Church.

As Jesus renews his commitment to us in this holy Mass, let's thank him for that grace, and let's promise that this week we'll try not to hog it all to ourselves.

Readings

Acts 9:26-31

Psalm 22:26-27, 28, 30, 31-32

1 John 3:18-24

John 15:1-8

5th Sunday of Easter  -  April 29

Our faith, in the catholic tradition, is not a comfortable faith. It does not say to us: "Hey, you're OK, don't worry about how you live your life; just enjoy yourself." That message comes from popular culture, not from Jesus Christ. It is a comfortable message, but it is false.

You see, comfortable is not always good. The comfortable thing to do when the Titanic hit the iceberg was to roll over and go back to sleep, or just to keep on dancing. It was uncomfortable to get out the lifeboats, help load them, and evacuate the ship. And yet, the uncomfortable thing was the better thing; it was the right thing.

Jesus loves us too much to wink at us and let us waltz away our lives in superficiality, meaninglessness, self-indulgence, and comfortable immorality. And so, he makes it clear that we who claim to be his followers have to do two things.

We must talk the talk, but we also must walk the walk.

We must look like good ambassadors - by praying, coming to Mass, being involved in our faith, and speaking up for Christ's truth. But we also must make a daily effort to live like good ambassadors of Jesus: to study Church teaching when we don't understand it, to go out of our way to help others, to resist temptation and carry our crosses with elegance, to be faithful to morality and to our life-mission, even if it means enduring discomforts like hardship, ridicule, and persecution.

This is what today's Second Reading means when it says: "Children, let us love one another not in word or speech, but in deed and truth... [W]e should believe in... Jesus Christ, and love one another just as he commanded us." Christ's followers are called to talk the talk, and also to walk the walk.

We find a beautiful and powerful representation of this truth in the sacraments. Every sacrament has two parts, like two sides to a coin. The first part is known as the matter, or the material. In baptism, for example, the matter is water, sprinkled, poured, or flowing. For the Eucharist, the matter is unleavened bread and simple wine.

The second part of the sacrament is known as the form. This is the words that indicate what the material is being used for, and when the words are pronounced over the material, grace is truly given. So, for example, when the priest says, "I baptize you in the name of the Father, and of the Son, and the Holy Spirit," the water becomes the sanctified vehicle by which the baptized person is cleansed not just physically, but spiritually, from original sin, and really given new birth in Christ.

And during Mass when we say the words of consecration over the bread and wine ("this is my body which will be given up for you" and "this is the cup of my blood, the blood of the new and everlasting covenant"), then the substance of the bread and wine change (this is called "transubstantiation"), and Jesus becomes truly present under their appearances, in order to nourish us - not just symbolically, but really - with his very own divine life.

If you have the matter without the form or the form without the matter, nothing happens. Only together do they make the sacrament, the sacred sign, given by Christ, to grant us grace. As Christians, we are called to be like living sacraments in the world, acting like followers of Christ on the outside, but also truly striving to follow him in our hearts, even when no one else is looking.

Jesus is like a good coach: he never lets us get comfortable, because he knows we are still capable of improving as human beings and as his ambassadors. He loves us too much to let us rest on our laurels. And yet, he also knows that constant growth in the Christian virtues is hard work. And so he gives us a secret ingredient to insure that we never run out of spiritual gas: prayer.

Prayer is a great privilege.

The Creator of the universe, our Creator and Redeemer, is online 24/7, always watching over us and listening for when we call out to him. Whenever we send him a message, he reads it right away and answers by sending an attachment of grace into our hearts. Daily, personal prayer is the bridge that turns our talk into a powerful walk. Daily, personal prayer is the heart of our relationship with Christ, a bridge that links our knowledge of Jesus with our day-to-day actions.

Jesus passionately wants us to become mature men and women of prayer. This is what he means when he says in today's Gospel: "I am the vine and you are the branches... Remain in me... because without me you can do nothing."

Today, let's ask ourselves what we can do to improve our prayer life this week: Maybe it's taking a few minutes to pray a decade or two of the Rosary while we're driving to work, Maybe it's getting up ten minutes earlier so as to be able to spend some quiet time alone with God before the hustle and bustle sweeps us away.

During this Mass, Jesus, the vine, will renew his commitment to us in the sacrifice of the Eucharist. When he does, let's renew our commitment to be faithful branches, by making prayer a real priority.

Readings

Acts 1:1-11

Psalm 47:2-3, 6-7, 8-9

Ephesians 4:1-13 or Ephesians 4:1-7, 11-13

Mark 16:15-20

Ascension of the Lord

Today we're celebrating Christ going home to Heaven. His mission on earth is accomplished. The angels are cheering at his return. The souls that were waiting for many years, since the beginning of human history, for Jesus to come and re-open the way to Heaven are celebrating too from their new and eternal home.

We are also thanking Jesus for the first thing that he did, and now continues to do, as soon as he got back to Heaven. Jesus is now at His Father's right hand forever, asking him to help us get to Heaven too, and everyone we love. Like Jesus promised at the Last Supper, he and the Father are sending the Holy Spirit to help us get home by bringing us grace. Christ has ascended and now the disciples are waiting for the "whoosh" of the Holy Spirit.

In today's First Reading the disciples are still confused and have doubts, even though they've seen that Jesus has risen from the dead.

•

They were expecting, like all of Israel expected, one big whoosh right away: they thought the Kingdom of Heaven was coming right now. They were waiting for one last bang and for everyone to be in Heaven and evil to be ended.
•

They ask Jesus when it's going to happen. Jesus answers: wait for the Holy Spirit to come, and they still didn't get it, which is why the angels have to tell them to move on.
•

When Jesus tells them it's not for them to know the times or seasons, he's teaching them what the whoosh of the Holy Spirit is like: unexpected and big.
•

The disciples thought there'd be one big whoosh and everyone would be in Heaven. Jesus is telling them to hold on to and be ready for the whoosh.
In today's Second Reading St. Paul prays that we too receive this "whoosh" of the Holy Spirit when Christ arrives home.

•

This "whoosh" will bestow on us wisdom and revelation, not just on the level of knowledge, but in our hearts as well.
•

Paul describes well where Our Lord is headed today: to his Father's right hand, where he'll be put in charge of all things and be above all other powers.
•

It also says he's being given to us, the Church, as head over all things.
In today's Gospel Our Lord prepares the disciples, and us, for Pentecost. He may be ascending soon, but the Holy Spirit is coming in force.

•

In the Gospel today, and for the rest of this week [or ten days], we're waiting for that first big whoosh of the Holy Spirit that came to the Church on Pentecost, which is what we'll celebrate on [Pentecost] Sunday.
•

Jesus tells the Apostles to go out and baptize the whole world.
•

When Jesus was baptized, the Holy Spirit whooshed down on him. Whenever we receive the sacraments, whenever we pray, and whenever we love each other the same thing happens to us.
•

The Holy Spirit also fulfills the promise Jesus made in the Gospel today: by the power of the Holy Spirit the bread and wine today in Mass will become the Eucharist – the Body and Blood of Christ – and Jesus will stay with us in the Eucharist "until the end of the age" when he will return with the last big whoosh that will bring us all home to Heaven.
The whoosh of the Holy Spirit is like a garden hose: when you're watering plants, or washing your car, or planning to play on your lawn, somebody has to turn on the hose, and somebody has to guide it, or the water goes splashing all over the place.

Jesus is ascending to heaven to turn on the hose and let the Holy Spirit bring the flow of grace.

That whoosh of the Holy Spirit comes out strong and in all kinds of ways; like water from a hose it cools you when you're hot and thirsty, it washes away the dirt and sweat, and it wakes you up if you're sleepy.

That all depends on you holding on to the hose and pointing it where it needs to go, or else everyone and everything just gets splashed and wet and you waste a lot of water.

If your parents tell you to wash the car, and you just have water wars on your lawn and get all wet, the car is still dirty, you're in big trouble, and the job doesn't get done. The Holy Spirit wants to do something with the whoosh, so you need to listen to him and point the right way for the grace he brings to be effective.

We keep that "hose" steady so that the grace can do what God wants it to do, and it helps us and others get to Heaven. The Apostles guided the hose, and so do we: Jesus sent the Holy Spirit through the Apostles, to the other disciples, and to all the generations of disciples after them, and to us.

The Holy Spirit whooshes in when we least expect it, so we must always be ready, and live good lives so that we don't block the hose by putting kinks in it and stopping the flow.

Readings

Acts 2:1-11

Psalm 104:1, 24, 29-30, 31, 34

1 Corinthians 12:3b-7, 12-13

John 20:19-23