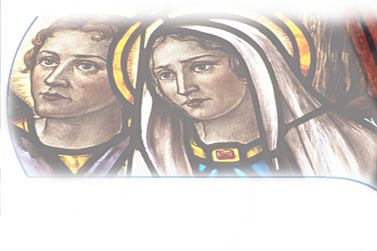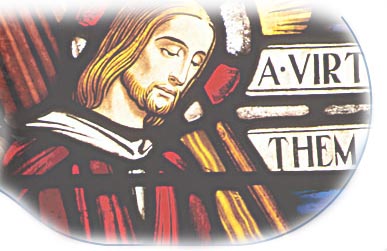 St. Dorothy Catholic Community Orlando/Winter Park, Florida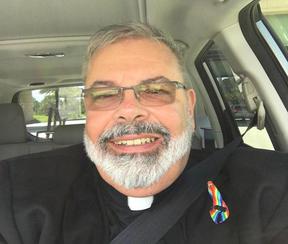 Fr. Jim's Corner will consist of pictures, homilies and thoughts from Fr. James F. Profirio-Bond, OFJ, B.S.Ed, M.Ed, C.A.G.S., Associate Pastor in Team Ministry at St. Dorothy's. He was ordained to the transitional deaconate on January 23, 2010, by Most. Rev. Lionel J. White, OSB in Ft. Lauderdale, FL and ordained to the Priesthood on January 15, 2011 in Winter Park.  Fr. Jim has been involed in Church life since the age of 7 as an altar boy; in 1969 he started his ministry as Director of Music & Liturgy for several parishes in New England,. He has conducted many choirs, bands and orchestras in the liturgical setting. He has also been Principal of several Catholic and public Schools across the country and was the founding Principal of Ave Maria Catholic School in Parker, Colorado. He was professed as a Third Order Franciscan in 1969 at St. Anthony's Shrine in Boston, MA. He began his journey to Priesthood in 1972 studying at St. John Seminary.

Readings

Jeremiah 20:10-13

Psalm 69:8-10, 14, 17, 33-35

Romans 5:12-15

Matthew 10:26-33

12th Sunday of Ordinary Time

We enter this Gospel scene midstream. Christ is giving his Twelve Apostles instructions for their first missionary journey. The most striking thing about these instructions is the warning. In this passage, Jesus tells them three times not to be afraid - three times! He wouldn't say it if they didn't need to hear it. But why would they need to hear it?

Because as they go out in Christ's name to spread the Gospel in word and deed, they are going to run into serious difficulties.

Jesus is warning his Apostles that they will meet up with persecution and hardship, just as he will, in a dramatic way, during his Passion.

He is warning them that their Christian mission will demand heroic courage, perseverance, and fidelity as they constantly face suffering, calumny, mockery, and opposition. They are going to run into people who will want to destroy them, humiliate them, and even kill them, just because they bear Christ's name and are trying to spread Christ's message.

In the verses immediately preceding the passage we just listened to, Jesus was explicit about this. He told them: "Beware of men: they will hand you over to sanhedrins and scourge you in their synagogues.

"You will be dragged before governors and kings for my sake, to bear witness before them.... "You will be hated by all men on account of my name." Those same warnings apply to us too. Being a Christian is not like joining a country club.

There is a spiritual battle going on in this fallen world.

Whenever we are truly following Christ and building up his Kingdom, the powers of darkness, the devil and his minions, don't like it, and they try to make it hard for us, just as they made it hard for the Apostles.

We simply have to realize, once and for all, that the pattern of Christ's life is the pattern for every Christian life: suffering and death on the cross at the hands of evil, and then resurrection and eternal victory over evil.

There is a story about a truck driver named Darrell Loomis. Darrell always stopped for meals at Joe's Diner in the middle of his route between Cincinnati and Atlanta.

One day, he was sitting in his favorite counter-seat at Joe's Diner and eating his usual lunch - meat loaf, mashed potatoes, and iced tea.

Suddenly he heard a roar outside and saw a cloud of dust, followed by the arrival of 12 members of a motorcycle gang, riding Harley's with extended forks. These were fine bikes, quite a sight to see as the gang parked them next to Darrell's huge Peterbilt truck.

As the gang stomped into the diner, the leader spotted Darrell. "Well, who is this little wimp at the counter?" he sneered. Forming a semicircle around Darrell, the gang members started snapping their fingers in rhythmic cadence. Unperturbed, Darrell just sat and ate his lunch. One of them poured Darrell's iced tea over his head.

The others watched, still snapping their fingers in unison. With his napkin, Darrell quietly dried his face, but said nothing. Another one stuck a finger full of the mashed potatoes into Darrell's ear, wiping his hand on Darrell's back.

Darrell just calmly finished his lunch as they continued to taunt him, paid his bill and left the diner without saying a word. The gang leader laughed and said to Joe, "What a wimp! That guy sure ain't much of a man!" Joe, looking out the window said, "No, and he ain't much of a driver either. He just ran over twelve Harleys."

When Jesus came as the Messiah, he wasn't at all what people expected. And so the powers of evil arranged for him to be ridiculed, humiliated, spat upon, whipped, crowned with thorns, and hung on a cross. Jesus willingly accepted it, being faithful to his mission. He knew that in the end Satan and all his demons would be crushed under the weight of his saving love.

And the Resurrection proved that he was right. And that's the pattern for Christian living. Jesus wants us to know that following him is demanding.

But he is no pessimist.

In today's Gospel passage, he tells his Apostles three times - three times in just seven verses - not to be afraid: These are not idle words of comfort; they are God's words. As long as we stay united to him, grounded in his friendship, we are assured of meaning, purpose, and everlasting joy - no matter how hard our pilgrimage through time may get.

St Paul understood this well.

As he said in today's Second Reading, even though sin, evil, and suffering weigh upon us all, Christ's grace is infinitely more powerful:

"For if by the transgression of the one the many died, how much more did the grace of God and the gracious gift of the one man Jesus Christ overflow for the many."

Jeremiah understood it well too.

In today's First Reading, after listing his horrible sufferings, he shouts out a cheer of confidence in God: "But the Lord is with me, like a mighty champion: my persecutors will stumble, they will not triumph."

The Lord is our champion too. He proved it first when he rose from the dead. He has proven it thousands of times since, in the lives of the saints - those who have been faithful to his friendship. And he proves it every day right here on the altar, in the sacrifice of the Eucharist.

Jesus will never abandon us. He wants to be our strength as we fight each day to be faithful soldiers of his Kingdom.

Today, let's promise him that this week, whenever we feel the cold breath of fear behind us, we will call out to him in prayer, giving him the chance to show his stuff.

Readings

2 Kings 4:8-11, 14-16a

Psalm 89:2-3, 16-17, 18-19

Romans 6:3-4, 8-11

Matthew 10:37-42

13th Sunday in Ordinary Time

It's hard to follow Jesus Christ, to be a Christian, but it's worth it. That sums up the message our Lord is trying to communicate to us in today's Gospel passage - and it's a message that we constantly need to be reminded of.

At first, it almost seems like Jesus is trying to discourage us from following him. He warns that friendship with him is demanding. To be a true friend of Jesus Christ means that everything else has to be put in second place.

Everything has to be put on the table, even personal dreams, even family ties. The demands of our friendship with Jesus Christ will require us to carry a cross, to sacrifice self-gratifying desires, maybe even to endure great suffering. That sounds hard, painful, maybe even unreasonable.

But God knows what he is doing!

And if he calls us to this kind of life style – which he does – it's only because he knows that this is the path to lasting happiness. If we are truly living for God, to give him glory and to build up his Kingdom in the world, then God will take care of us. We will not lose our reward.

St Paul understood this.

This is why he tells us in today's Second Reading that to share Christ's life – the life of the redeemed soul, the new life of grace won for us by Christ's passion and resurrection – we must also share Christ's death.

We have to die to self, to put to death all selfish and self-centered desires, in order to rise with Christ, to live the life of the Spirit, the life that gives true meaning and satisfaction to our lives. Yes, it is hard to follow Jesus, but it is worth it – nothing else even comes close.

One of St Paul's most famous phrases summarizes this crucial Christian truth. In his Letter to the Romans, Chapter 8 verse 18 - just two chapters after the section we just heard proclaimed - St Paul writes:

"For I consider that the sufferings of this present time are not worthy to be compared with the glory that is to be revealed to us."

He doesn't deny that, as Christians, we will have to suffer in this world, as Jesus promised. But he points out that the goal of our journey is well worth those sufferings.

This is the experience of all the saints, and if they could say one thing to us, it might very well be this truth: following Christ faithfully is tough, but it's worth it!

St Maximilian Kolbe is a particularly eloquent example of how our faith in Christ gives strength and meaning in the midst of this world's sufferings.

He was a Polish Franciscan arrested by the Gestapo during World War II because of his criticism of Nazism. 

Eventually, he was sent to the concentration camp of Auschwitz, where he was treated with extra brutality because he was a priest. We have all heard of the famous incident where a fellow prisoner, a man who was married with children, was condemned by the guards to execution, and St Maximilian Kolbe offered himself in the other prisoner's place. His offer was accepted and he died with other condemned prisoners in a starvation bunker. But even before that dramatic finish, he was already bringing Christ's light into the darkness of the concentration camp. Here is how a fellow prisoner who survived the camp expressed the inspiring power of Fr Kolbe's presence, even in that hellish place:

"Each time I saw Father Kolbe in the courtyard I felt within myself an extraordinary effusion of his goodness. Although he wore the same ragged clothes as the rest of us, with the same tin can hanging from his belt, one forgot this wretched exterior and was conscious only of the charm of his inspired countenance and of his radiant holiness."

Whether we follow Christ or not, we will suffer during our earthly journey.

But if we choose to suffer with Christ, our suffering will take on a meaning and fruitfulness beyond anything we could have imagined.

None of us would be here today if we didn't believe that Jesus Christ really is "the way, the truth, and the life." We are all convinced that our friendship with him is the path to the happiness we seek. But hearing his words in today's Gospel should make us reflect: Is there something in our lives that is holding back that friendship?

In response to our Lord's renewed call to us today, it would be a good idea for each one of us to take an hour or two sometime during this week to make a spiritual inventory.

We should turn off our cell phones and spend some time alone with God.

In his presence, reflect on the different aspects of our lives in order to see if anything is interfering with our true purpose of following Jesus Christ.

We can reflect on three categories of things.

First, material things.

Are there any material goods or pleasures that have grown out of proportion in my life?

Is wealth or pleasure, or the desire for wealth or pleasure, leading me to selfishness, to impatience, to violating any of the commandments?

Remember, we can't take a U-Haul to heaven – all material goods will pass away sooner or later.

Second, relationships.

Are there any unhealthy relationships in my life?

Relationships that bring me down instead of bringing out the best in me?

Relationships that make it impossible for me to fulfill my real responsibilities?

If so, we need to ask God to give us the grace to cut them off.

Third, are there any time-wasters in my life?

In the post-modern world, hobbies and entertainment have become, in too many cases, idols, mini-religions.

Rest, relaxation, and recreation are good values, but they are meant to help us recover energy for our real mission in life, our real duties and responsibilities.

Have I let a favorite game or pastime take over too much space in my mind and heart?

Or am I so overcommitted that I simply have no time available for proper rest and recreation?

Time is too precious a gift to waste.

As we continue with this Mass, and as Jesus renews his commitment to us in the Eucharist, let's once again renew our commitment to him, our confidence in his goodness, recognizing that following him is hard, but remembering that it's worth it.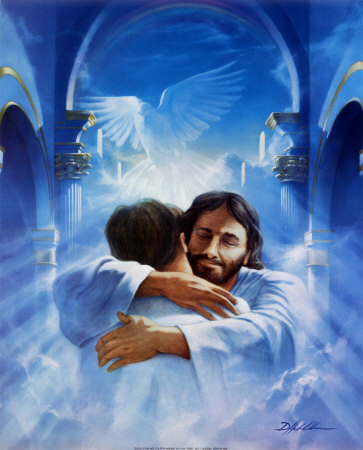 Readings

Zechariah 9:9-10

Psalm 145:1-2, 8-9, 10-11, 13-14

Romans 8:9, 11-13

Matthew 11:25-30

14th Sunday in OT

Hidden inside this beautiful Gospel passage is a very serious warning.

Jesus is speaking to a group of his followers returning from their first missionary journey, which had been wildly successful. They are full of joy and the satisfaction of victory: in Christ's name and with his grace they had finally been able to do something worthwhile, meaningful, and wonderful. Jesus rejoices with them.  These disciples have believed in Christ, trusted him, and followed his teaching.

Now they are reaping the benefits, experiencing the kind of interior peace and satisfaction that comes only to the humble, to the "childlike," the ones willing take Christ at his word. Those who are "wise and learned," on the other hand, arrogantly demand that God explain himself completely before they agree to trust in him. That's a reasonable expectation to have from a politician, but it's a diabolical attitude to take in relation to God.

The "wise and learned" are the Pharisees and Sadducees, the successful people and the intellectuals - the ones who will eventually nail Jesus to a cross instead of "taking his yoke upon them." They can't imagine that maybe, just maybe, God knows a little bit more than they do, and so they should accept his teaching with faith, the way children trust in their parents.

And as a result, they cut themselves off from the joy, interior peace, and deep satisfaction that only Christ can bring. By refusing to take up Christ's yoke, they have refused to let him give them rest. They are committing a sin we don't hear much about these days, maybe because it is so widespread: the sin of intellectual pride. Intellectual pride is diabolical because it tries to put the creature into the place of the Creator. After all, we were the ones created to reverence and obey God, not the other way around.

The philosopher Friedrich Nietzsche whom you may not know by name but I am sure you are all familiar with one of his quotes: "That which does not kill us makes us stronger." despised Christian moral values such as kindness, humility, and sympathy because he was convinced that they were born of slaves whose moral code was an attempt to get back at their masters by encouraging them to live values that made them weak and undermined a strong-willed morality.

He once said, "There is a stupid humility that is quite common, and when a person is afflicted with it, he is once and for all disqualified for being a disciple of knowledge". However, in a backhanded way, he also acknowledged humility's resilience: "Humility has the toughest hide".

He died after suffering mental illness from 1889-1900, a mental illness probably provoked by his lifestyle. If philosophy is supposed to help you understand the meaning of life and the best way to live it, it seems Nietzsche failed in his philosophy.

Saint Therese of Lisieux was a cloistered Carmelite nun who died at the tender young age of twenty-four, yet she is a great spiritual master and a Doctor of the Church. OK we have a teaching moment here. Doctor of the Church (Latin doctor "teacher") is a title given by the Catholic Church to saints whom they recognize as having been of particular importance, particularly regarding their contribution to theology or doctrine

She expounded what she called the "little way of childhood": she based her little way on the fact that we are God's children in Christ, and we ought to love our Father in heaven with a filial love full of confidence and abandonment.

She saw this as the best way to live Christ's teaching that God was our parent: to realize God's parenthood toward us and to develop an absolute confidence in God as Our Parent.

She was convinced that whether we were sinner or a saint, old or young, the Creator was Our Parent who always treats us with love and mercy, so we should always try to be as children to him.

Try being a little "childish" this week in Saint Therese's sense of the word.

Readings

Isaiah 55:10-11

Psalm 65:10, 11, 12-13, 14

Romans 8:18-23

Matthew 13:1-23

15th Sunday in Ordinary Time

Christ's words have power. Immense crowds press upon him as he teaches. The crowd was so big, Jesus actually got into a fishing boat and used the lake as his speaking platform, so that he could address everyone gathered on the shore. Crowds like this hung on his every word wherever he went. He could easily have turned them into a revolutionary army and manipulated them for any number of purposes.

But instead, he simply invites them to change their hearts.

Jesus truly is the Lord, but he refuses to bully us into following him. He is the "sower" of the parable, spreading God's Word and announcing God's invitation, but never forcing hearts to welcome it. This combination of eagerness to win over disciples, but respect for his listeners' freedom is especially evident in Jesus' use of parables.

A parable is a simple comparison between a hard-to-understand divine truth, a truth about God and his plan of salvation, and a well-known earthly reality. Some interpreters say that Jesus used these stories and comparisons to conceal his meaning from his opponents. But there is also another way to look at it. Sometimes people don't want to accept the plain truth, because it means they have to change.

In the Sermon on the Mount, Jesus taught the plain truth.

But many didn't accept it. So now he takes a more roundabout way to convince them. The parables offer his listeners a chance to accept certain truths in the abstract, before seeing how they apply to them personally. It's a way of sneaking uncomfortable truths through his listener's mental defense mechanisms, penetrating indirectly the minds that have closed themselves to his direct proclamations.

Jesus always respects our freedom, but he never gives up on convincing us to use that freedom well.

Benedict, Retired Bishop of Rome once stated: "It is necessary that each person freely accept the truth of the love of God. He is Love and Truth, and love as well as truth never impose themselves: They knock on the door of the heart and mind and, where they enter, bring peace and joy. This is the way God reigns; this is his plan of salvation."

One important truth this parable teaches is that our freedom doesn't operate in a vacuum. We truly are free to choose to follow Christ or not follow Christ, but outside factors influence that freedom, trying to get us to choose a self-centered life over a Christ-centered life.

The first influence is evil, represented by the birds that eat the seed of the path. The evil is real. The evil hates God and God's followers. The evil influenced Adam and Eve, successfully tempting them to disobey God's commandments, thereby breaking off their friendship with God. The evil wants to do the same thing to us. So evil is always planting half-truths in our minds: God won't mind if you have a little fun; God won't be able to forgive that sin; you don't really need the sacraments, you can just go to God directly, all by yourself... Evil uses subtle deceptions to uproot our friendship with God.

The second influence is our own tendency to laziness and comfort, what St Paul calls "the flesh." This is represented by the rocky soil. Many times, our Creator will demand self-sacrifice - we have to carry crosses, just as Jesus did, if we want to be faithful to our life's purpose. Our ingrained love for comfort resists self-sacrifice.

The third influence is the culture around us, which is a product of fallen human nature. This is represented by the thorns. This fallen world promises perfect happiness in money, achievements, popularity, or passing pleasures. That's a false promise, because God alone satisfies the human heart. When we follow God's will and stay true to our friendship with Christ even in the face of these contrary influences, then our lives bear the abundant fruit of wisdom, compassion, and lasting happiness.

Without the help of God's grace, our freedom cannot long resist the influence of evil, the world, and the flesh. And yet, God's grace doesn't make us into saints unless we cooperate with it.

There are two ways we can cooperate with God's grace.

First, we can use well of the gifts God has given us as channels of grace: the sacraments, the Bible, the teachings of the Church, the example and intercession of the saints, and, most importantly of all, the gift of prayer. If we aren't using these gifts eagerly and intelligently, and constantly learning how to use them better, we are like soldiers letting their weapons get rusty.

Second, we can exercise our freedom, just as we exercise our muscles. This means making conscious choices, motivated by worthy reasons.

The husband and father who goes to work every day for years just out of routine, and doesn't consciously renew each day his commitment to his family and to the common good, the reasons behind his going to work, will eventually face an existential crisis. The Christian who comes to Mass every Sunday for years just out of routine, but doesn't consciously renew their personal commitment to Jesus Christ each Sunday, which is the reason behind coming to Mass, will eventually drift away from God.

We must know the reasons behind our choices, and we must consciously renew our commitment to those reasons. That's how we exercise our freedom and defend ourselves against the hidden cancer of routine - the secret ally of evil, the world, and the flesh.

Today, as Christ renews his commitment to us in this Mass, let's renew our personal love for him in the depths of our hearts, choosing freely, once again, to be his faithful followers and ambassadors of his message.  Nothing will please him more.

Readings

Wisdom 12:13, 16-19

Psalm 86:5-6, 9-10, 15-16

Romans 8:26-27

Matthew 13:24-43

16th Sunday in Ordinary Time

In today's Gospel Our Lord teaches us that evil will be present in the world until the last days of Judgement when the fruits of all are measured. Evil festers in hearts; it is not always seen on the surface. Holiness is characterized by meekness and humility, so it is not always seen on the surface either. Like wheat, holiness is in the world trying to grow into something good. Like weeds, evil is at work doing the opposite, preying on the good in parasitic way to serve nothing other than itself. It can be hard to tell the difference and, therefore, we need to be on guard against a holiness that is only skin deep.

Today's First Reading reminds us that we can try to be masters of moral disguise, but the Lord sees beyond the surface and measures us by our deeds, not just appearances. The Lord never misjudges anyone, yet people still try to deceive him, if they believe in him at all. The Lord gives the unjust time to change their ways, to seek his forgiveness, usually for far longer than we would, because he truly cares about them. The Lord is willing to put up with a lot of things, but in justice, he cannot ignore insincerity.

When we sincerely try to do good and to be good, even with moments of weakness, he forgives and helps us, and that gives us cause for hope. If we're insincere, we don't trust him, and all that's left is justice. The Lord shows us justice is necessary, but that doesn't put kindness on hold.

In today's Second Reading Paul reminds us that holiness is something that comes from the depths of our soul because it consists of making the Spirit of God our spirit. The special ingredient in a Christian life is that even when we're weak, the Holy Spirit helps us to be holy. The Spirit is the protagonist in our sanctification, from the sacraments we receive to the prayers we say. If the "one who searches hearts" finds the Holy Spirit there, he knows he has found one of the "holy ones."

The three parables in today's Gospel teach us that holiness is often hidden, even small in the eyes of the world, but makes good things spread and grow, unlike parasitical weeds. The moment of harvest is a moment of reaping fruits. Our Lord's listeners in Matthew's Gospel have just heard the parable of the sower, we heard it last Sunday and now they hear their lives compared to wheat, leaven, and a tiny mustard seed.

Wheat is not very glamourous, but if we want bread, a symbol of life, it is essential. When we eat a sandwich, we don't think much of the wheat that went into it, but we certainly enjoy the sandwich.

Leaven is useful not only for baking bread but for baking delicious bread. When we receive the Eucharist, made from unleavened bread due to Passover traditions, we note the difference from the bread we eat every day. Leaven does its job by quietly being sifted throughout the flour used to make the bread, but it makes a big impact on the recipe.

Mustard seeds average between 1-2 millimeters in size and may seem small and inconsequential, but on a hot day, the shade and shelter of a tree that grows up to twenty feet tall and wide is not to be ignored. The mustard seed in today's parable also shows that the Church may start small and seemingly insignificant, but is meant to spread far and wide.

In today's Gospel one of the images Our Lord uses to describe the Kingdom of heaven is a women mixing yeast with flower to make sure the whole batch is leavened. As bakers know, bread does not rise if it has no yeast. In some recipes when the yeast is not mixed well with the flour the result is something tough and chewy.

Wherever Christianity is found we know the Kingdom of God is very active, provided those believers are living their faith. Christianity has spread throughout history and had a great influence on Western and Eastern culture, independently of the spiritual benefits it has brought. It may not always be identified with society, but it elevates society and culture, much like that yeast that helps the bread to rise but also needs to spread out to be effective. God-willing it will help society and culture to "rise" all the way to the Resurrection. The benefits of the Kingdom of God go beyond benefiting believers spiritually even today: good things happen as a result of good spiritual things happening, even among non-believers.

When secularizing trends attempt to relegate Christianity to individuals almost in the privacy of their own home, that leaven is staying clumped together and not helping society to its full potential. As Christians we are called to go everywhere and proclaim the Gospel; by doing so, we are spreading the "leaven" throughout society that helps all of society to "rise," spiritually and culturally. The sower in today's Gospel had to wait because the wheat and weeds looked so similar as they were growing that he didn't want to uproot wheat while he was pulling up weeds.

The First Reading reminded us that the Lord is merciful and lenient as well as just. He permits us to live our lives as we wish, good or bad so that we exercise the freedom with which he has blessed us.

The Second Reading reminds us that he is the one who searches hearts. He has an insight into people that we'll never have.

A rash judgment is when we jump to conclusions about something or someone, and many times those rash judgments are wrong. Unfortunately, there are as many rash judgments in society today as there are weeds, even from Christian quarters. Imagine if it had never occurred to someone that a mustard seed might grow into something even more useful, or that yeast would take baking to a whole new level. Even worse would be to admit a "weed" into our life thinking it was wheat, or excluding wheat thinking it was a weed.

Our Lord is the just judge. Let's leave the judging to him.

Readings

1 Kings 3:5, 7-12

Psalm 119:57, 72, 76-77, 127-128, 129-130

Romans 8:28-30

Matthew 13:44-52

17th Sunday in OT                                                                     Jul 30, 2017

Today Jesus is showing us not only what his Kingdom is like in itself, but what it means for us personally. He gives us a snapshot of two men whose lives are suddenly lifted to an entirely different level. A farmer is plowing a field that is not his own. He is a hired laborer, a farmhand, someone who has to spend his days worrying about making ends meet.

As he plows he uncovers a buried treasure. Suddenly, he is set free from the chains of poverty and uncertainty; now he can live life to the full.

A businessman spends his career working long hours, travelling, suffering, looking all the while for the deal that will liberate him from 80-hour work weeks and give him security. Finally he finds the pearl of great price.  He too can now enjoy the peace of stable prosperity, free from the rat race and the worry of living hand-to-mouth.

This is what happens to us when we enter fully into Christ's Kingdom.

When we decide to follow Jesus, to follow his teachings and make his friendship our highest priority, we put ourselves under his protection and his guidance, becoming full citizens of his Kingdom. And as soon as we do that, suddenly our lives take on a whole new purpose.

Suddenly our relationships, actions, and decisions take on transcendent meaning; they are connected to eternal life. Suddenly, we are free from the frustration and meaninglessness that comes from living only for the passing, superficial pleasures and successes of this life, because we have found something infinitely more valuable: a personal relationship with Jesus Christ, King and Lord of heaven and earth. That relationship is our treasure and pearl; it alone can give us the joy and satisfaction we yearn for in the depths of our hearts.

The parable of the fishing net helps us understand one of the main reasons that our friendship with Christ is so valuable. At the end of history (either our personal history, or history in general, whichever comes first), if we are found living a vital and personal relationship with Christ, we will enter into his glory, the indescribable joy of everlasting life. But if we are not living in Christ's friendship when the end comes, then we will suffer eternal frustration - we who were created to enjoy the warm light of God's presence will be stuck forever in the cold shadows of his absence.

It sounds harsh, but Jesus Christ mentions no third alternative. This helps explain why the farmer and the merchant sold everything they owned to get the treasure - it was worth it. This is the lesson God has long been trying to teach us through the many thousands of Christian martyrs. St Peter Balsam was one of these.

He was apprehended in Palestine in the early 300s for refusing to compromise his friendship with Christ by worshipping the false pagan gods. The governor tried to convince him that he was being unreasonable. He had Peter hung and stretched from the rack and torn with iron hooks. Every once in a while, the governor would invite him once again to renounce Jesus, but Peter, from the depths of his pain, would uphold his faith. The tortures lasted so long and were so horrendous that even the crowd of onlookers became horrified, and urged the saint to save himself. But this Christian knew where his true treasure was, and he refused to give it up.

After wearing out two separate shifts of torturers, Peter finally met his death by crucifixion. He is one of our many older brothers and sisters in the Church who literally gave up everything so as not lose the pearl of great price - their personal relationship with Jesus Christ.

In a sense, each one of us has already found the treasure of friendship with Christ and the benefits it brings. And yet, here he is, telling us this parable again. Why?

Jesus has more he wants to give us, more he wants to show us, more he wants to teach us. Getting to know Christ and experiencing his grace is a lifetime adventure. And so, in these parables he reminds us about the two ways we can continue to discover his inexhaustible and incomparable riches.

First, we can stumble upon a new treasure of grace simply by coincidence. This is what happened to the farmer. Coincidences are the hidden workings of God. And we need to stay alert so that we can benefit from them. If that farmer hadn't been alert, he could have completely overlooked that buried treasure. God could be hard at work right under our noses, but unless we keep our antennae up, we'll miss it.

Second, we find the treasures of Christ's grace by looking hard for them. The merchant spent his life working long hours and becoming an expert so he could make his fortune. For years he worked, struggled, traveled, and hoped. And then, finally, he found the pearl. In our spiritual lives, we can spend years struggling to pray well, to follow Christ more closely, to overcome, with God's help, our deeply rooted selfish tendencies. Jesus doesn't want us to give up or get discouraged - another pearl of great price is waiting for us, if only we'll keep going.

"Those who seek, always find," he promised. Jesus has more to give us - he is still writing the story of our lives.

Today, let's promise to do our part to make the chapters still to come into the best chapters of all.

Readings

Daniel 7:9-10, 13-14

Ps 97:1-2, 5-6, 9

2 Peter 1:16-19

Luke 9:28-36

Feast of the Transfiguration of the Lord   -   Aug 6, 2017

Today we celebrate Our Lord's transfiguration, the moment where he gave his closest disciples a glimpse of his divinity and glory to help them for the ordeals of his Passion that were about to come.

Today's First Reading recalls the prophet Daniel's vision of one "like a Son of man" receiving a lasting dominion and glory from the "Ancient One," long before the Incarnation.

This prophecy concerned the Messiah appearing before God the Father in glory. Note the nuances of the language. He is "like" a Son of man. In prophetic language "Son of man" refers to human beings, yet this Messiah is "like" a human being. Christ is truly God and truly man: he is "like a Son of man."

The night his Passion begins, standing before the Sanhedrin, he quotes the passage of Scripture to identify himself as the Messiah, and the Sanhedrin condemns him for blasphemy, even though he has spoken the truth: "the high priest said to him, 'I order you to tell us under oath before the living God whether you are the Messiah, the Son of God.' Jesus said to him in reply, 'You have said so. But I tell you: From now on you will see the Son of Man seated at the right hand of the Power and coming on the clouds of heaven.' Then the high priest tore his robes and said, 'He has blasphemed! What further need have we of witnesses? You have now heard the blasphemy; what is your opinion?' They said in reply, 'He deserves to die!'" (Matthew 26:63–66)."

In today's Second Reading Peter recalls the experience he had on the mountaintop to remind the believers that the wonders of the Lord's earthly life we not just myths, but events. The first listeners of Peter were familiar with the pagan gods that surrounded them and the myths that tried to fuel their existence in the minds of the pagan believers. Our Lord was not a myth: he was born in Bethlehem, lived in Galilee, preached the Kingdom through Palestine, and died on Calvary. He was also Transfigured on a mountaintop and raised from the dead. There were eyewitnesses to both the Lord Transfigured and the Lord Risen.

All believers are not just repeating myths, but handing on testimony, as the Apostles did.

In today's Gospel, the Lord reveals his divinity and glory to his closest disciples: Peter, James, and John. It's an event recalled in the Gospels of Matthew, Mark, and Luke.

In Luke's account, the Lord's clothing shone. John in the prologue to his Gospel described the Lord as the true light that enlightens every man. Christ is not only illuminated but illuminating.

The Lord is flanked by Moses and by Elijah to show that he is the culmination of the Law (represented by Moses) and the prophets (represented by Elijah). They converse with Jesus and show their deference to him.

It's interesting that Peter says something to Jesus in "reply": Jesus doesn't seem to have said anything, but the scene speaks to Peter, and he struggles to formulate an adequate response in the face of so much glory. Maybe a shrine?

This gradually paints the portrait that Our Lord is not only worthy of glory but divine. He clothes don't just radiate light, but his face as well. The Messiah is not just an incredible man; he is God. If there was not already enough evidence of his divinity the voice of the Father booms from Heaven and declares Jesus to be his beloved and pleasing Son, worthy of their attention.

That's too much for the apostles, who fall prostrate in fear.

Almost as soon as it happens it is over: Jesus gets them up, tells them not to be afraid, but also makes sure they will recount the vision to the others after he is risen from the dead. Even the Transfiguration is an event meant for everyone, not just a trusted few.

If myths are devised, events after the fact are reconstructed. Something may be incredible and irrational and still be true. To reconstruct an event you seek evidence and witnesses. You test the evidence and weigh the witnesses' credibility. In a historical critique of documents, a passage that appears in two or more independent sources is considered likely to be authentic

.

Multiple witnesses lend credibility to testimony. One of the arguments for the historicity of the Gospels is that multiple witnesses attest, with only slight variations, to certain central events. In Biblical scholarship, this is called multiple attestations. The Transfiguration was not a myth invented by the first disciples. It was an event to which we continue to give witness.

Our Lord on that mountaintop was flanked by Moses, Elijah, Peter, John, and James. He was praised by God the Father. Our Lord was at the center on that mountaintop because he is the center of everything. Salvation history prepared for him and salvation history was never the same after his Incarnation. The Law prepared for his coming, the prophets testified to him and what he would do. The Apostles gave witness to who he was, what he did, and what he said, with the testimony we've received from the evangelists regarding this event as a case in point.

However, before all this, the Creator created the world with his Son in mind.

If the Lord is at the center of your life, everything will fall into place and click, not necessarily according to your plans, but according to God's plans, which are the best plans for you. Peter needed lots of time to process this, and he betrayed Our Lord and reconciled with him between the event on the mountaintop and his testimony in today's Second Reading.

Start processing and don't get discouraged by setbacks. No matter how often the Lord is "off-center" in your life, you can always put him back at the center.

Readings

1 Kings 19:9A, 11-13A

Psalm 85:9, 10, 11-12, 13-14

Romans 9:1-5

Matthew 14:22-33

19th Sunday in OT

In today's Gospel, Peter shows both his impulsiveness and his inconstancy - two characteristics that make him easy to relate to.

It's around 3 o'clock in the morning as the Apostles battle against a stormy sea, and Jesus comes walking across the lake towards the boat.

The Apostles are scared stiff - they think they are seeing a ghost. Even Jesus' reassurance doesn't allay their fears. So Peter takes the matter into his own hands and challenges the ghost to do something that only Christ could do - enable him to walk on the stormy water. And he does - for a few steps. But then Peter takes his eyes off Christ; he looks around at the waves and the storm, and he starts to sink. As long as Peter kept his eyes on Christ he was able to walk unhindered through the stormy sea. As soon as he let his eyes wander away from Christ to examine the intimidating waves, he began to sink.

Just so, as we strive to make our way through the stormy temptations and challenges of life in this messed up world, only focusing on Christ can keep us afloat. Christ is always close to us in our storms, asking us to believe in him. In his words to Peter, tinged with disappointment, we see how much he longs for us to trust him: "Why did you doubt?" As soon as Jesus steps into the boat, the storm gives way to peace and calm. Christ wants to be our peace, our strength, and the solution to life's troubles.

St. Peter didn't learn this lesson right away, but he learned it well; in his First Letter he put it like this: "cast all your anxieties on Christ for he cares about you".

St. Augustine said once, "If I try by myself to swim across the ocean of this world, the waves will certainly engulf me. In order to survive I must climb aboard a ship made of wood; this wood is the Cross of Christ. Of course, even on board ship there will be dangerous tempests and perils from the sea of this world. But God will help me remain on board the ship and arrive safely at the harbor of eternal life."

Like St Peter, we all need to learn that there is a limit to what we can do by means of our natural abilities, but there is no limit to what God can do in us and through us if we truly trust him and abandon ourselves to his will.

The great spiritual writer, Henri Nouwen, wrote a little story describing this truth. Once upon a time there was a little river that said, "I can become a big river." It worked hard to get big, but in the process, encountered a huge rock. "I won't let this rock stop me," the river said. And the little river pushed and pushed until it finally made its way around the rock. Next the river encountered a mountain. "I won't let this mountain stop me," the river said. And the little river pushed and pushed until it finally carved a canyon through the mountain.

The river, now large and powerful, finally arrived at the edge of a vast desert. "I won't let this desert stop me," the river said. But as the river pushed and pushed its way across the desert, the hot sand began soaking up its water until only a few puddles remained.

The river was quiet.

Then the river heard a voice from above. "My child, stop pushing. It's time to surrender. Let me lift you up. Let me take over." The river said, "Here I am." The sun then lifted the river up and turned it into a huge cloud.  And the wind carried the river across the desert and let it rain down on the hills and valleys of the faraway fields, making them fruitful and rich.

If we stay focused on Christ, having more faith in him than in ourselves, obeying his will even when it's hard, no obstacle will be too much for us, and he will make our lives more fruitful than we could ever imagine.

But how can we in the 21st century keep focused on Christ? We won't be able to look into Jesus' physical eyes, as Peter did, until we close our eyes finally in the final sleep. But in the meantime we can still keep our eyes fixed on Christ, in at least three ways.

First, we can spend time in prayer in the presence of the Eucharist.

The Eucharist as we know and believe is the real presence of Christ, body, blood, soul, and divinity, under the appearance of bread and wine. This presence is an ongoing miracle, a truly amazing gift of God's love that we always have with us. You know how important the Eucharist has been in my own personal life and kept me focused on what was important even through tough time with the Roman church.

Second, we can always find Christ in the Holy Scriptures. The Bible is a unique book; it is the inspired word of the Creator. When we read it with faith, seeking to find Christ there, our brother reveals himself to us.

Thirdly, we can gaze upon Christ by serving our brothers and sisters in need. Jesus himself said that whatever we do for our neighbors, we do for him - he is present in them.

Today, as Christ, comes to us once again across in the stormy seas of our concerns, worries, and weaknesses, let's welcome him with strong faith, and let's promise to keep welcoming him, to keep gazing upon him, every single day.

Readings

Isaiah 56:1, 6-7

Psalm 67:2-3, 5, 6, 8

Romans 11:13-15, 29-32

Matthew 15:21-28

20th Sunday in Ordinary Time  -  Aug 20, 2017

The heart of God can be moved, because God is a person, not a force. This Christian truth shines through in today's Gospel. Jesus had a particular mission to accomplish during his earthly lifetime. He was to fulfill the Old Testament prophecies and lay the foundation of the church. The parameters of this mission did not include Canaanites (ancestral enemies of the Israelites). And yet, Jesus makes an exception to these parameters after his encounter with the Canaanite woman.

She touched his heart because she had what Christ's heart most yearns for: love, faith, and humility.  Her love comes across in her self forgetfulness. She was so concerned for her daughter, than she was even willing to make a humiliating spectacle out of herself, tagging along behind a Jewish rabbi in public, screaming to get his attention. Her faith comes across in how she addresses Jesus.  She calls him "Lord" and "Son of David."

This shows that although she was a Canaanite; she knew about the Jewish religion and accepted God's promise to send a Messiah. And when he finally stops to listen to her, she falls on her knees and does him homage - she knows she is in God's presence. She believed in Jesus, so much so, in fact, that Jesus himself compliments her on her faith!

Her humility comes across in the way she makes her request.

She didn't come to him burning with anger at God for allowing her innocent daughter to be tormented by demons. She understood that miracles were undeserved gifts from God, just like existence itself. This humble attitude strengthened her, enabling her to absorb the Lord's initial rejection, and then come right back with another petition.

Love, faith, and humility: these are the ingredients for prayer that moves the heart of God - a heart that can be moved, because God is a person, not a force.

In the back of our minds, sometimes, we can't help wondering why our prayers don't always get as dramatic and immediate results as this woman's prayers. Is it just because we don't love enough, aren't humble enough, don't have enough faith? Maybe sometimes that is the case. Maybe sometimes we approach God the way we approach a Coke machine: we think that if we put in the dollar of our Hail Marys and Our Fathers, God will spew out exactly what we ask for. And when that doesn't happen, which is most of the time, we give up hope.

But we shouldn't.

God answers every single prayer we utter, because he is the perfect Parent, with a perfect Parent's heart. He can answer with a yes, no, or not yet, but he always answers. Mature faith understands this. King David gives us an example of mature faith. After he committed adultery with Bathsheba and murdered Bathsheba's husband, the prophet Nathan confronted him, and he repented, doing public penance for his sins. But Bathsheba gave birth to a son as a result of their adultery. When the infant child fell sick and was dying, King David prayed and fasted for seven days, begging God to heal him. On the seventh day, the child died. David's servants were afraid to tell him the news, because they thought he would take it badly. But they were wrong. When David realized that God had not given him what he was asking for, he humbly accepted God's decision and went off to have some dinner.

When God doesn't give us exactly what we ask for, it simply means that he is planning on giving us something better. God is not a Coke machine; he is our perfectly wise and loving Father.

Jesus changed his specific plans because his encounter with the Canaanite woman fit into his overall plan - to overcome the power of the devil and win all hearts back to God. This should give us unbridled confidence as we, like the Canaanite woman, bring our needs to the feet of Christ.

This morning he will become truly present under the appearance of bread and wine during this Mass. And when I elevate the host after we say the words of consecration, all of us will be here giving homage to our Lord, just like the Canaanite woman. When that moment comes, let's open our hearts to Christ, showing him as much love, faith, and humility, as we can muster.

Perhaps we can do that by praying - at that moment of the Mass - passionately for a loved one who is ill or separated from God, as the Canaanite woman did. Perhaps our prayer will be more personal - asking God to strengthen us for our own struggles during this coming week.

However we do it, let's give Christ the pleasure of knowing that we truly believe in him and trust that he can make the crucial difference in our lives and in the lives of those around us. And then, when we return to the hustle and bustle of life during the rest of the week, let's make sure that we stay flexible enough to allow the needs of our neighbors to change our personal plans, whenever Christ's overall plan may require it.

Jesus never turns a deaf ear to the cries of our hearts. And so we should never turn a deaf ear to the often hidden cries of our neighbors.